TikTok is a home for creators to share their passions with others and grow a community around their interests. Through our Creator Spotlight Series, an ongoing feature series highlighting our inspiring creatives, we're able to showcase these amazing creators teaching others and sharing a part of their world on the platform each day.
Next up in the series is @alexisnikole, a creator sharing her knowledge and passion for foraging, a practice of searching for food resources in the wild. Alexis uses her channel to detail how foraging is important to her culture, as well as simple tips and tricks for finding edible plants and cooking what she finds, all with a lighthearted and comedic lens. Read more below from Alexis in her own words about her journey on TikTok, her passion for the outdoors, and her favorite Black creators!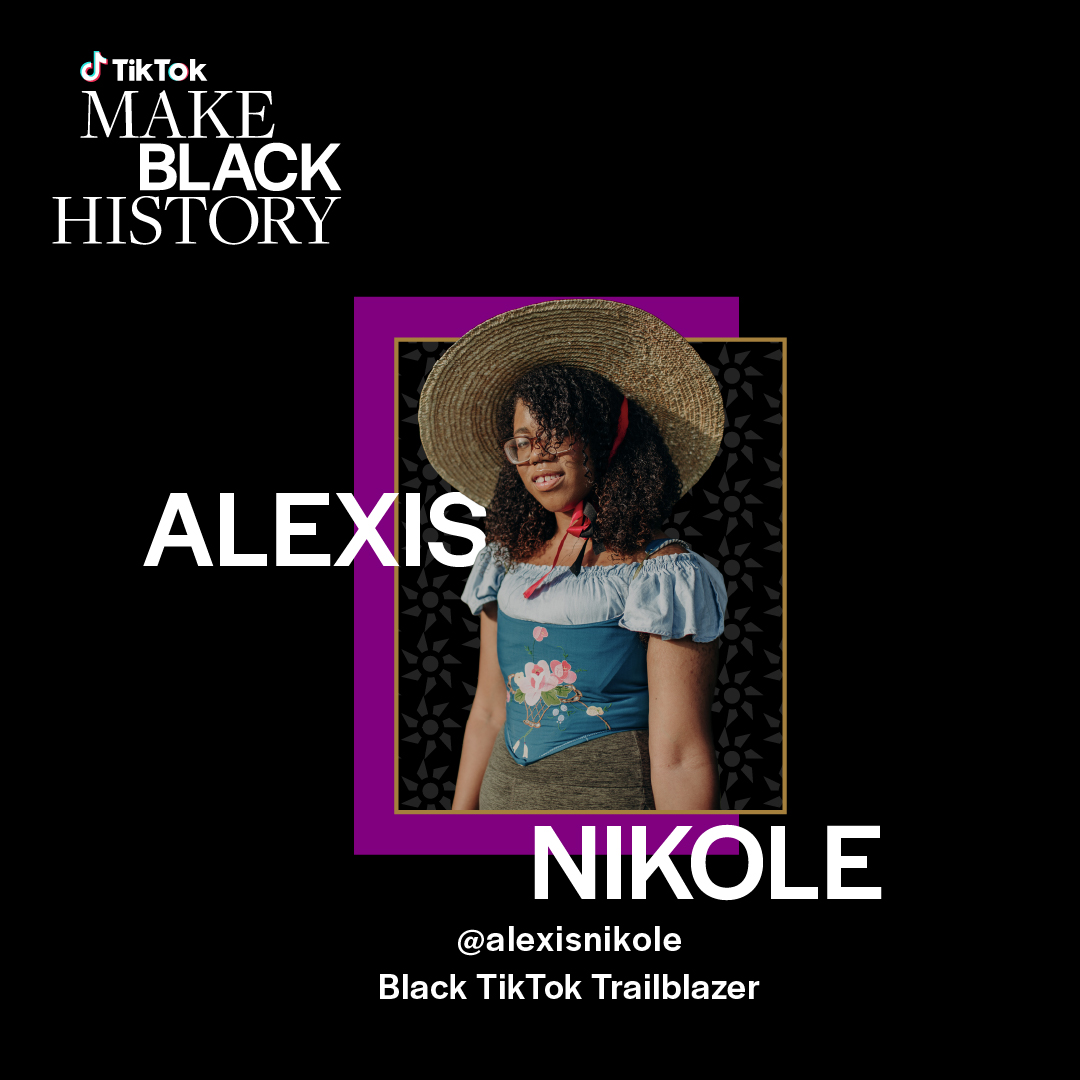 How did you get started creating on TikTok, and what was the first TikTok video you shared/published?
I started my account in early 2020 to get a better feel for the app, since I'm a social media manager for BarkBox by day, and we wanted to expand onto the platform. Oh gosh, my first video was some short little thing about my messed up sleep schedule! I was still compartmentalizing my content at the time, and had NO CLUE what was going to happen when I finally combined my love of comedy, storytelling, cooking, and PLANTS.
Why do you think TikTok is the right platform for your content or why do you continue to create and share on TikTok?
TikTok gives you some of the best tools for creating engaging bits of content, while also giving you the chance to grow quickly! You're not beholden to only your followers, and on other apps it can feel like you have to focus more on chasing new eyes, instead of focusing on the content!
What is your favorite TikTok you have made to date and why?
My Poison Hemlock vs Queen Anne's Lace comparison! For starters OH MY GOD EVERYONE SHOULD LEARN THIS. There were HUNDREDS of comments from folks who had confused the two in the past (someone even put poison hemlock in their wedding bouquet 😭). In a CLOSE SECOND, was my seaweed dessert vid, which involved the most research, and was a fun experiment in my kitchen that I got to share with the world! and THE JIGGLE hahaha.
What lights a fire in you?
What lights a fire in me is accessibility of knowledge, especially to those who dont think that the knowledge is for them and don't think that it's something that they are able to learn. I love giving the Black communtiy in particular the knowledge that outdoor spaces are accessibile for us and they are just as much for us as they are for everyone else.
Any advice for new creators?
Don't compartmentalize yourself. Bring your whole self to your content, and it will resonate! I spent years keeping my love of plants separate from my love of comedy separate from my love of fashion and makeup separate from my love of academics and when I finally let all those pieces of myself come together, they made a complete puzzle.
What does being a Trailblazer mean to you?
Being a trailblazer means that I get the opportunity to show people, especially Black folx, we can be outdoorsy! We can be nerdy! We can flaunt so many different sides of ourselves, and it doesn't detract AT ALL from our blackness. If I help just one person who comes across my content feel more comfortable in their skin, I've done the job I set out to do.
Who are some Black creators that everyone should be following/watching?
The first Black creator everyone should be following is @inyonifelix. She is an amazing afro-indigeous creator who has taught me so much about California indigenous culture. Another is @rynnstar – she's so smart, so funny, so patient, I love her so much. And third is @ladyyasmina1 who just makes the funniest and most relateable, in that way that you really didn't think would be relatable.