At TikTok, we embrace creativity and celebrate our diverse community. We are driven by a passion to provide a welcoming space for people around the world, where they feel comfortable expressing themselves and being there for each other. This has inspired us to launch #CreateKindness, a global safety campaign and creative video series, as we continue to encourage everyone to choose kindness in their everyday lives.
This month we are also spotlighting the six creator-animators we partnered with to help bring the campaign to life. These talented creators wrote, animated, and lent their voices to their videos, which infuse their distinctive style with their personal experiences with online bullying.
Meet Diana Maria (@milkymichii), a self taught artist who creates animations based on musical snippets. For Diana, music is a great part of the creative process when developing animations as well as the color pink, which you'll often find her wearing in her videos.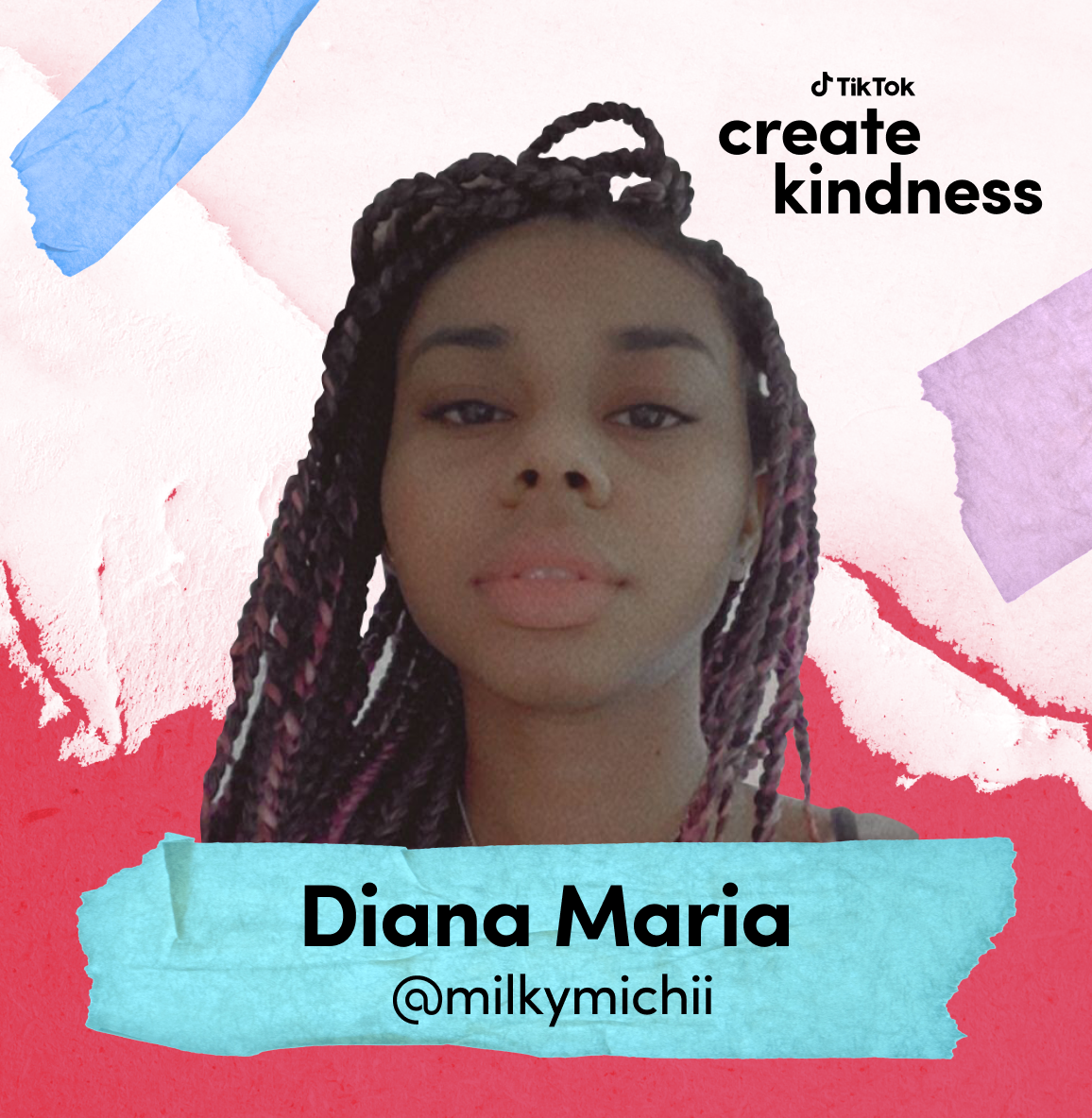 How would you describe your art style?
My art style is simple with attention to detail.
What made you share your art with TikTok?
At first I joined because of the fun of the memes found on the app. After using the app for a while, I found people like myself who enjoy making art and sharing it with people. With them I found I could also share my art and grow, and ever since then I've been posting whenever I had breaks from college.
What's the kindest comment (about your art) you've received on TikTok?
"Your art makes me happy."
If you had to sketch/illustrate kindness, what would it look like?
It would look like a handshake. A handshake represents solidarity to me as well as kindness!
Which TikTok creators do you admire or inspire you?
@Tootymcnooty, @missriahanimates, @camtoonist, @milkrune, @zobeebop, @recokh, @abnormalchaos and so many more.
What do you think makes TikTok's community so special?
The fact that you can make friends with so many people.
Why do you think people bully or try to hurt one another, especially online?
Because of their insecurities. They like bringing others down to feel in control or superior to the other person. Jealousy can be a part of the reason why they bully others as well.
What do you think can people can do in their own way to make the internet a kinder, more inclusive place?
Be more open to positivity. Recognize what makes you want to hurt another person and work on yourself. That will make not only the internet but the world a kinder, more inclusive place to be in.
What was your creative process for your video in the #CreateKindness campaign?
For my creative process I took the idea that spoke to me the most, which was the constant harassment and targeting by another party. After I wrote the script, I sat down with my sketches, let the animation and music flow onto the empty canvas.
You can find Diana's video for the #CreateKindness campaign below, all month within our Discover page as well as permanently on @TikTokTips.
We also invite you to share the kind comments you've received and inspiring moments you've experienced by joining our #CreateKindness hashtag challenge.
New to TikTok? Find out more and simply download the app for free via the Apple App Store, Google Play or Amazon.