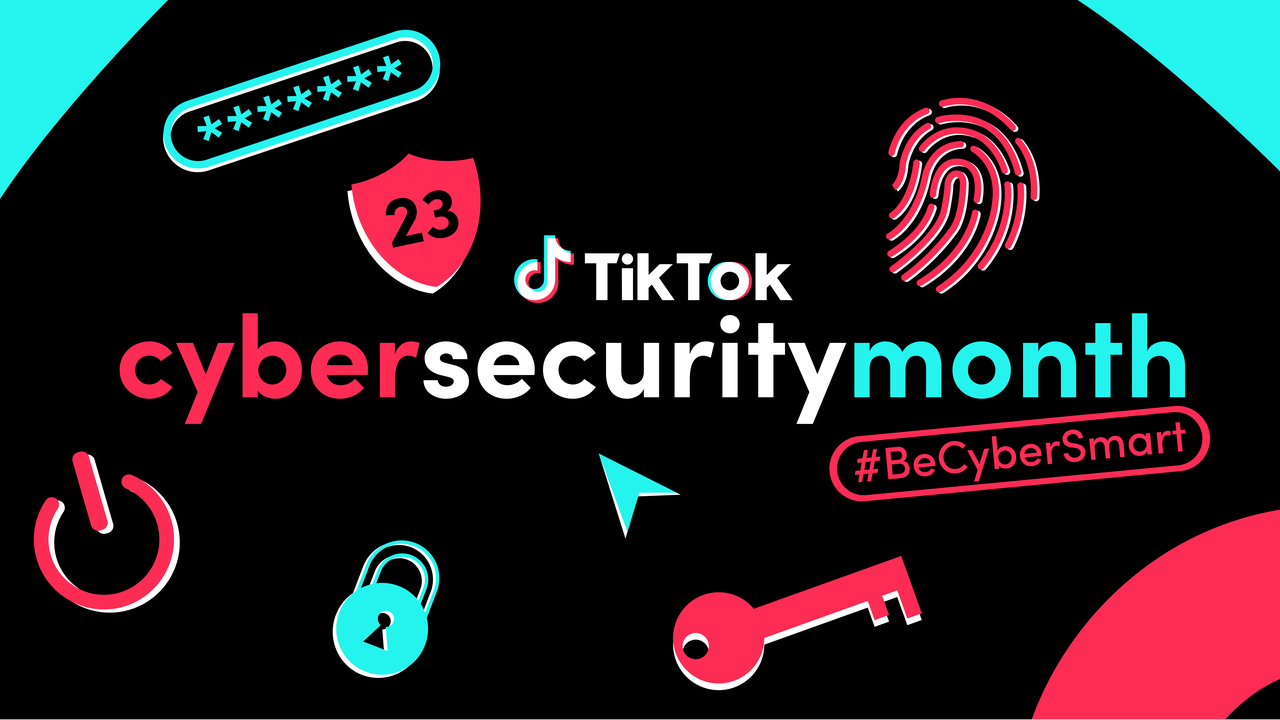 The team at TikTok is unwavering in our commitment to the safety, security, and privacy of our global community who come to our platform to inspire creativity and bring joy.
This October we are proud to celebrate Cybersecurity Awareness Month and amplify cybersecurity awareness to our 150 million plus members of the TikTok community in the United States.
This year, we're highlighting two special groups of people with a passion for cybersecurity - a Creator Spotlight on members of the TikTok community educating others through cybersecurity content, and our valued security researchers from HackerOne. We'll also be highlighting our top tips to help our community #BeCyberSmart in their daily online activities and provide guidance to people looking for a career as a cybersecurity professional.
Creator Spotlight: Cybersecurity Awareness Month
TikTok is a place where creativity and authenticity thrive and where people can celebrate diverse communities across the world. Creators such as @cececuttino, @lindavivah, and @merelyashley are providing critical cybersecurity education that helps our TikTok community learn how to stay safe online:
Celebrating Three Years with HackerOne
HackerOne has been a critical partner since 2020 in keeping the TikTok platform safe with leading third-party security researchers who put our security measures to the test. In addition to our bug bounty program, TikTok is a founding sponsor of HackerOne's Corporate Security Responsibility (CSecR) pledge, which promotes our core values of transparency, collaboration, innovation, and differentiation to help create a safer digital world for everyone.
Throughout the last three years, our Global Bug Bounty program has awarded over $960,000 in bounties to over 360 security researchers. These researchers have proactively identified and disclosed over 700 security vulnerabilities so our team could quickly resolve them.
We would like to thank some of our top HackerOne contributors as of October 1, 2023:
Cybersecurity Tips & Tricks
We believe everyone benefits from a safer and more secure online world, and we strive to give our community to tools to practice safe online habits each and every day. Here are some of our top tips to #BeCyberSmart:
Getting started in the field of cybersecurity
Cybersecurity Ventures has reported that globally since 2023 cybersecurity job opportunities have grown by 350 percent to 3.5 million open roles in 2023. This month, we're empowering people who want to level up their cybersecurity expertise to explore opportunities across industries, including exciting open roles with TikTok's security team in New York, Washington DC, Mountain View, Los Angeles, Nashville, Dublin, Singapore, and more.
Interested? Check out some tips below on how to get started: