It's undeniable that 2020 has been a difficult year for so many of us, but it's also been a year coloured with incredible moments of imagination and community.
On TikTok, there's a community for everyone. Whether you're into #crafts, #cooking, or #cottagecore, there's bound to be a corner of TikTok that makes you feel right at home, no matter your interests.
In celebration of all the unique, personal moments and commmunities that have made TikTok so special this year, TikTok is today launching its first 'Year on TikTok' feature - a personalised lookback at your 2020 on TikTok. Starting today, users in the UK and all around the world, can access their personalised 'Year on TikTok' summary video in-app through the 'Year on TikTok' icon on their For You feed.
Summing up your favourite videos, trends, creators and creative effects of 2020, the new feature will also reveal your top "vibe" of the past year based on the content you've engaged with the most.
The 24 "vibes of 2020" celebrate the diverse, imaginative and creative content that has inspired and educated TikTok's 100 million strong community this year, representing how many of us have kept busy, active and entertained in what has been an extraordinary year.
From 'Fitness Warrior' creators like freestyle footballer @lia.lewis to 'Food Family' creators like @JessciaBakes_x and 'Nature Lovers' like @lifeandwonderland or 'All About Family' creators such as @GrandadJoe1933, the "vibes of 2020" reflect the diversity of the TikTok community.
Now is your chance to revisit your defining TikTok moments from the year and uncover the "vibe" of 2020 that best reflects your year.....And what a year it was!
How to access your 'Year on TikTok'
'Year on TikTok' can be accessed by simply opening up the TikTok app and selecting the 'Year on TikTok' icon on your For You feed. You can also find it on the 'Year on TikTok' banner on the Discover page.
Remember to share your video and "vibe" of 2020 with your friends and followers on TikTok and beyond!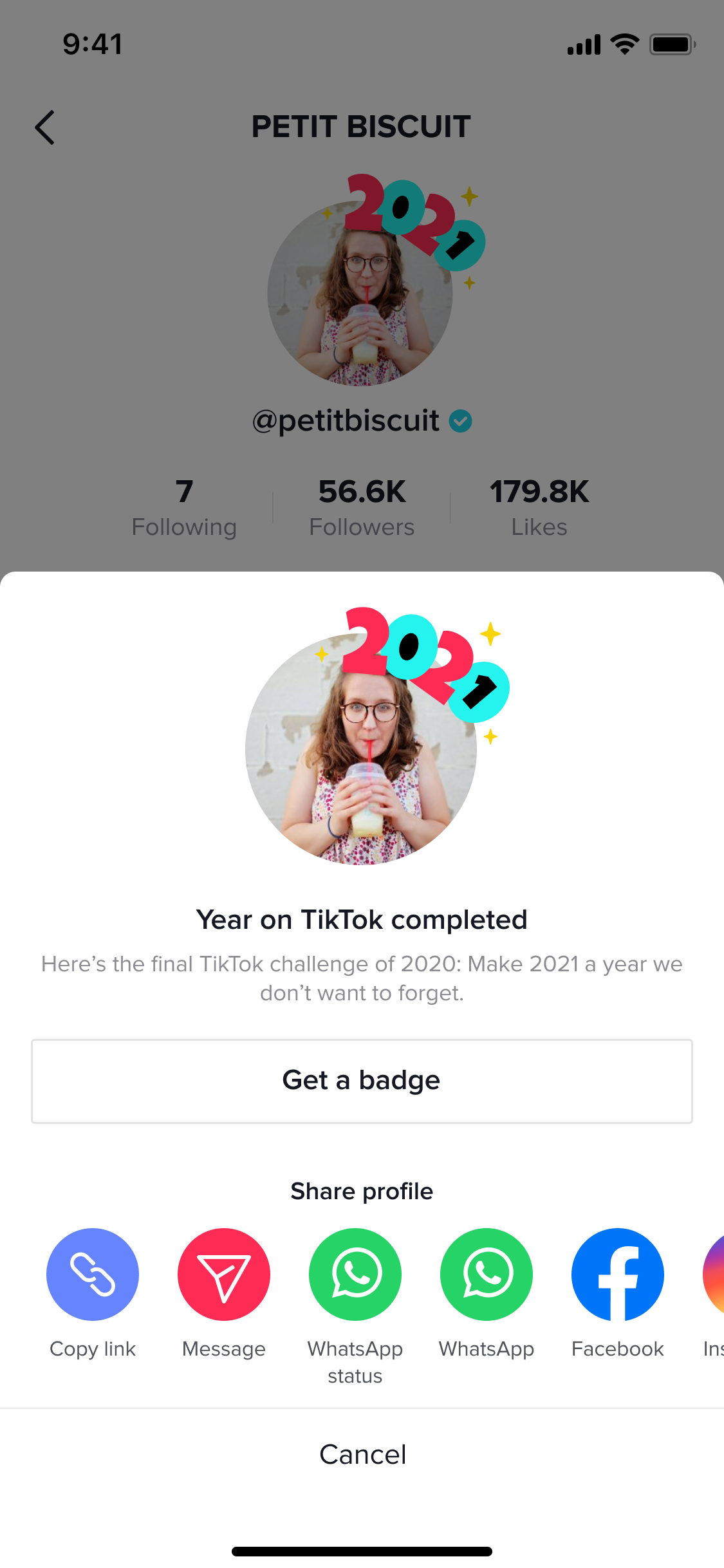 New to TikTok? Getting involved couldn't be easier, simply download the app for free via the Apple App Store, Google Play or Amazon.