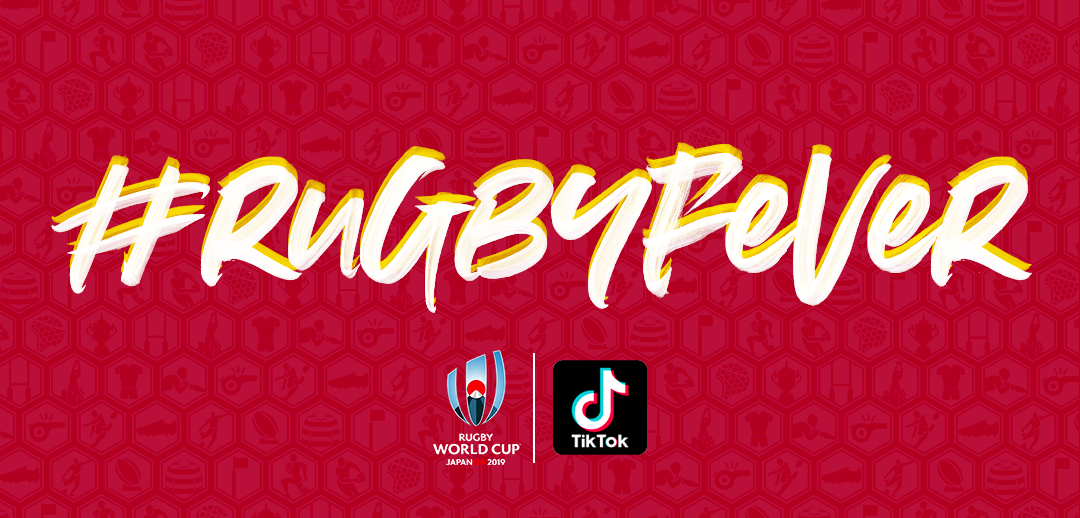 Rugby World Cup 2019 has teamed up with TikTok to launch a new hashtag challenge, #rugbyfever. The challenge encourages rugby fans to share their passion for one of Britain's favourite sports and tournaments.
Through the challenge, TikTok creators are encouraged to put their spin on #rugbyfever by creating short videos that show their excitement towards rugby and the 2019 World Cup. The challenge officially launched on 20th of September and will stay live until the end of the World Cup, currently taking place in Japan.
Alongside the hashtag challenge, the Rugby World Cup 2019 (@rugbyworldcup2019) launched a channel on TikTok, where it shares short, fun and entertaining videos of the teams, the players, the matches and more. The channel has already over 16.5K fans and the most successful content includes two short-video fun videos, one from the South African team and another one from the Canadian team.
See more of their videos @rugbyworldcup2019.
Follow some of the teams below!