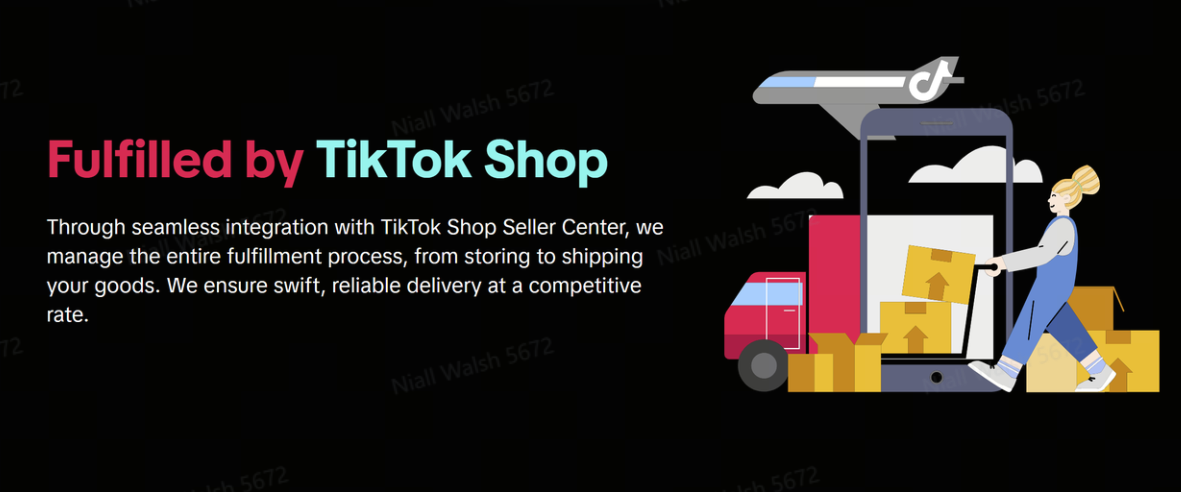 We are proud to announce the launch of 'Fulfilled by TikTok' (FBT), a new logistics program which makes it easier than ever for merchants using TikTok Shop in the UK to sell on the platform.
FBT is a logistics offering available in the UK where TikTok Shop stores, picks, packs and then ships merchants' products to the TikTok community. It is designed to help free merchants from time-consuming logistics via a simple, fast and affordable solution, so they can focus on important aspects of their business such as marketing, content and product development.
What Fullfilled by TikTok offers
Same day, automated fulfilment for all orders made by 7PM Monday to Saturday
A next working day premium delivery service
Improved customer feedback and ratings through our instant messaging service and dedicated customer service employees
Improved metrics in terms of reduced delivery times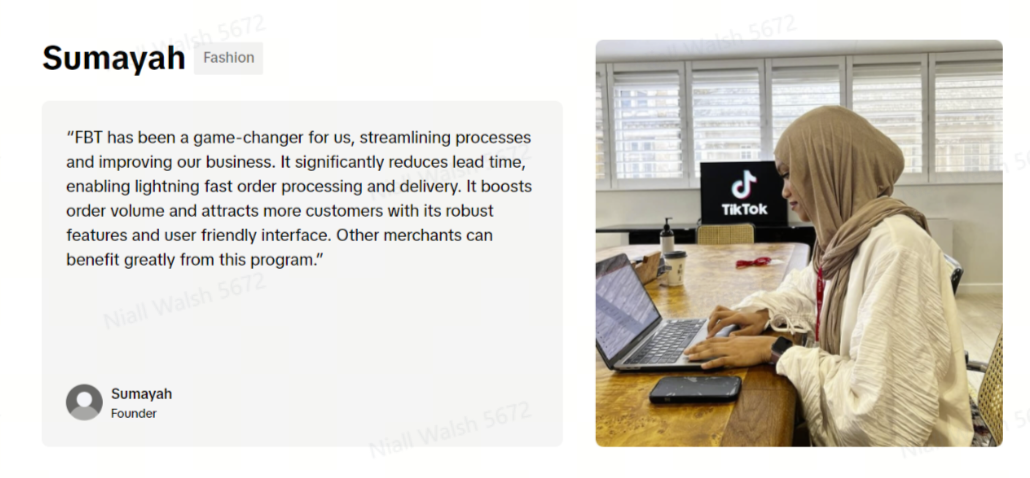 How can TikTok Shop merchants use FBT?
Merchants which sign up to FBT will hand over a volume of their stock, which is then stored at a warehouse. Merchants don't have to store all of their SKUs at the warehouse, or use FBT for all of their products; they can select particular items which they would like to store and ship through FBT
Once a merchant's items are stored in the FBT warehouse, when an order is placed the warehouse will pick, pack and label the merchandise before it is shipped - all through one seamless service
In order to be eligible for FBT, merchants must be based in (and delivering to) the UK, and packages must not exceed a weight of 30kg or a cubic volume of 31.5 cubic litres per shipment
TikTok Shop charges fees for warehousing, shipping and other added value services such as labelling, pre-packing and inserting leaflets. A full rate card and list of value added services can be found in our seller centre here
A number of TikTok Shop UK merchants have already been testing this service, and have seen fantastic results;
Ning Cheah, Founder of Skincare and MakeUp brand The Beauty Crop said "As a small independent company, it's always great to find ways to help make things more efficient . Since using FBT, we've seen volumes increase by 30%, shipping lead times drop by 36% and late dispatch rates drop by over 45%. It's made a huge difference."
Sach, Managing Director of personal care brand Nature Spell said; "Partnering with FBT has been a monumental shift for us. Before FBT, we were drowning in order volumes and couldn't focus on what we do best: manufacturing."
TikTok Shop UK Creator and Merchant Sumayah said: "FBT has been a game changer for us, streamlining processes and improving our business. It significantly reduces lead time, enabling lightning fast order processing and delivery. It boosts order volume and attracts more customers with its robust features and user-friendly interface. Other merchants can benefit greatly from this program."
Merchants interested in signing up to FBT can visit our dedicated Fulfilled By TikTok operations portal here where they can learn about our rate cards, seller benefits and more