#TikTokFrontRow
June and July see's the fashion and beauty world look to runways across the world. And to celebrate, we're launching a campaign to showcase all the best fashion and beauty brands TikTok Shop has to offer, running from June 7th to the 13th.
TikTok has cemented itself as the home of beauty masterclasses, new trends, style hacks and fashion inspiration from all over the world. No matter your style, you can find your community in TikTok, and we're very excited to bring the most exciting brands together across fashion and beauty, giving you a seat on the #TikTokFrontRow.
In partnership with L'Oréal and Look Fantastic, we are excited to bring you two LIVES with celebrity make-up artist Sir John (who has a client list including Beyonce, Kim Kardashian and Chrissy Teigen, to name but a few).
Whether you're heading off on holiday this summer or sizzling at home, you're going to want to do it in style. EGO is getting ready for the season with the new Summer Drenched collection, which will be exclusively available to shop on TikTok Shop UK for 24 hours. From the 7th June you will be able to get your hands on the collection before anyone else, with incredible discounts.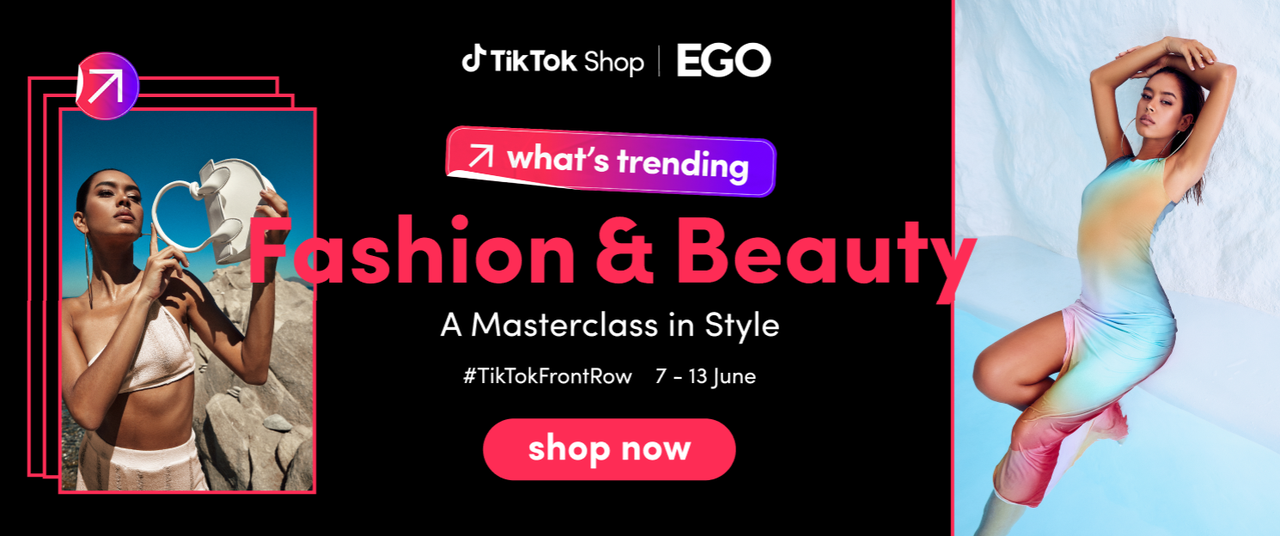 Meanwhile, we also have a few "hidden gems" sellers from TikTok Shop - Nowrain, Missord and bagmaster who will also join the campaign to introduce some of their trending and most popular products to our community.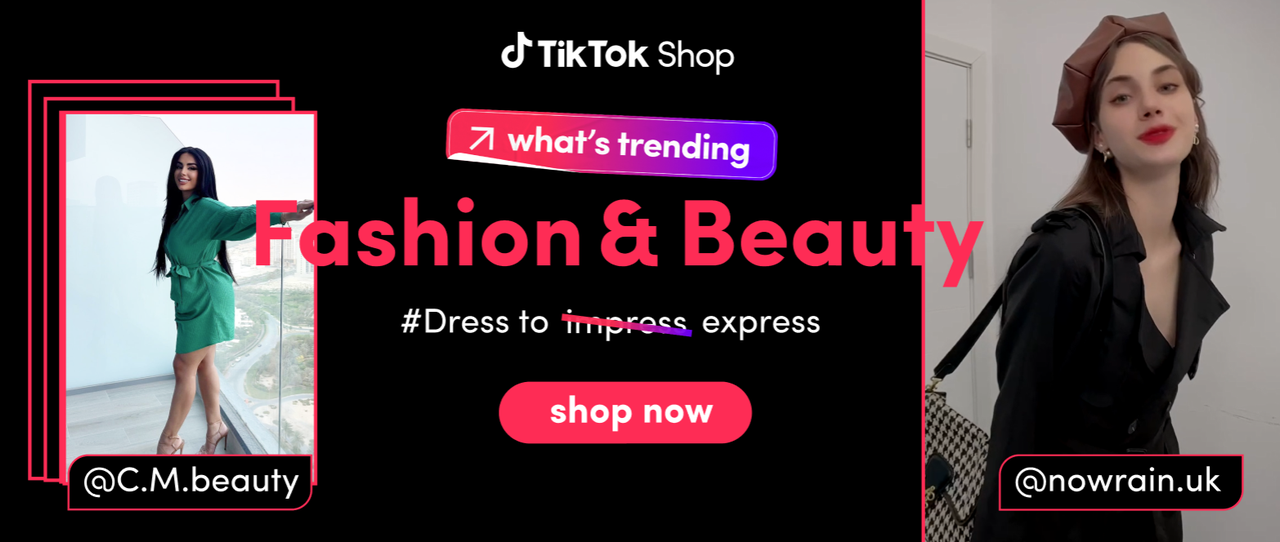 That's not all - take a look below for some campaign highlights and an overview of some of the LIVE events you're not going to want to miss:
7th June
@fragranceshopuk 18:00 - 20:00
@inthestyleuk 18:30 - 21:00
@c.m.beautyy 18:00 - 24:00
@Viuht 18:00 - 24:00
@bagmaster_uk 10:00 - 2:00(+1)
8th June
@hypezeusfashion 14:30 - 20:30
@Nowrainuk 17:00 - 22:00
@lookfantastic 18:00 - 19:30
@glowybychloe 18:30 - 20:30
@Ucmakeup 18:00 - 24:00
9th June:
@k4tyl33 14:00 - 16:00
@cariad_ryan 17:00 - 19:00
@missord_uk 17:00 - 22:00
@newbalance 18:00 - 20:00
@isawitfirst 19:00 - 21:00
@c.m.beautyy 18:00 - 24:00
10 th June:
@Alipearlhair 7:00 - 11:00
@cna_abaya 8:00 - 15:00
@c.m.beautyy 18:00 - 24:00
11 th June:
@2326nofficial 16:00 - 24:00
@c.m.beautyy 18:00 - 24:00
13th June
@hypezeusuk 14:00 - 22:00
We want our whole fashion and beauty community to get involved with the campaign by tagging their videos with #TikTokFrontRow or #Dresstoexpress to show how they would dress for a front row fashion show seat, or instead, their best fashion-show inspired beauty looks.
Want to join our next campaign and start selling on TikTok? Get started on TikTok Shop UK right here: https://shop.tiktok.com/merchant/en