Supporting the next generation of creative talent in the UK is an issue close to our heart, and inspiring more diversity and inclusion among our creative industries is a natural extension of that.
We're excited to unveil our new partnership with professional women's network Bloom and black-owned female-led charity BelEve, which aims to encourage 14–19-year-old young women of all backgrounds to have better knowledge of the marketing and communications industry and feel confident to consider career opportunities when the time is right.
To kick off our work together, we hosted a joint marketing, advertising and communications career insight workshop, which gave female students the opportunity to meet women at the top of the industry and gain insight into different roles that exist within it.
Taking place virtually, the workshop was free for applicants and packed with inspiring guest speakers, a creative challenge from TikTok, exciting prizes and new work experience opportunities.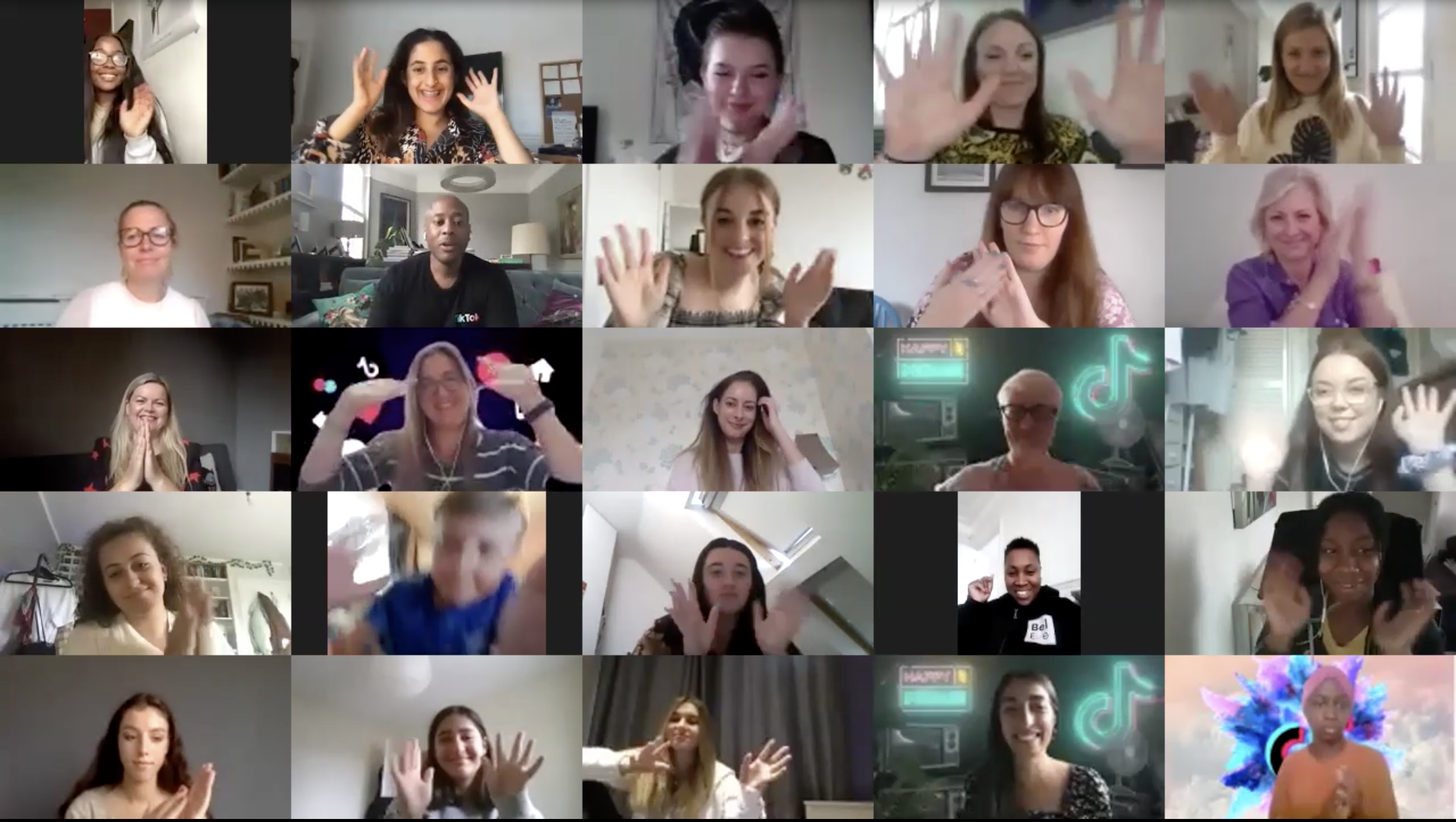 We heard from a number of inspirational people about their experiences in the marketing and communications industry, including TikTok's own Zaynah Din who left school to study media before joining Facebook as an apprentice. Zaynah spoke about how her journey exemplifies that a traditional linear route into the creative industries is not for everyone and finding your own path can often help you stand out from the crowd. Flora Reynolds followed a similarly "squiggly" career path, starting out with a PR degree, before moving into graphic design, TV, influencer marketing, and eventually joining our Creator Solutions team.
Our expert panel highlighted the importance of apprenticeships and vocational routes in this industry, while offering top advice on gaining relevant work experience and setting yourself apart in the process.
The TikTok Hashtag Challenges
Specially designed for the day we created a unique opportunity for participants to design their own TikTok Hashtag Challenge that celebrates all things diversity and inclusion through their own unique lens, with the winning idea launching as a formal campaign on TikTok UK in October.
TikTok is a hub of creativity and joy so the only parameters of the Challenge were that it must be easy to replicate, open to all and encourage our community to take action and get involved in the discussion.
The first Hashtag Challenge #TraditionTales went live on Wednesday 14th October, with the call to action to show your culture and the family traditions that make you, well, you! 💁 Choose any music you like and show the world your traditional food, clothing, dances and routines - we can't wait to see it!🎵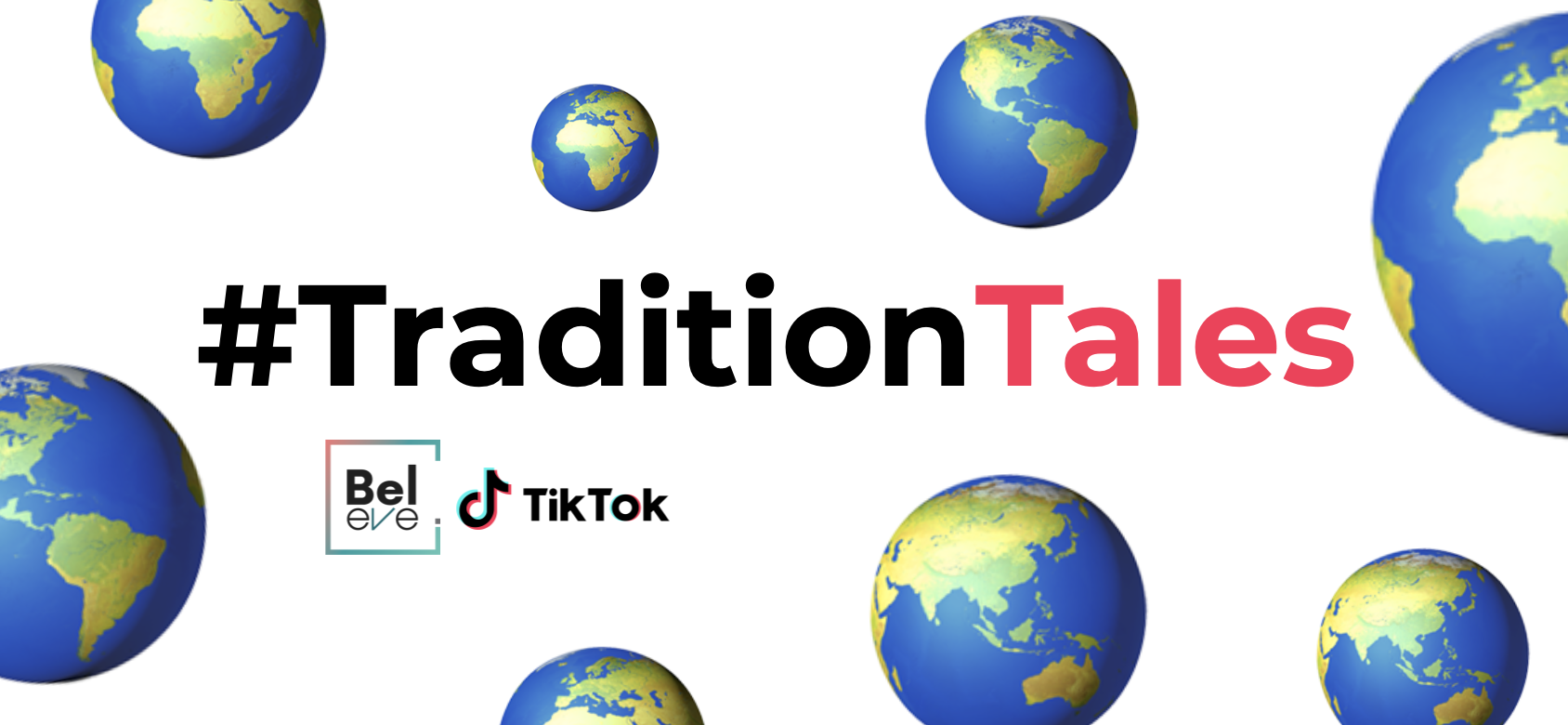 The second Hashtag Challenge #MyAlly, which will share stories of allyship and encourage treating others with kindness, will launch next week on the platform. We can't wait to see how both of these Hashtag Challenges perform!
Don't just take our word for it, some of the participants have shared their thoughts on what made the day so amazing:
"The energy from the hosts and speakers was amazing. It made me feel comfortable and energised throughout the whole event"- Attendee
"TikTok immediately understood the purpose of the day, opening up the marketing, advertising & communications industry as a career possibility for BelEve girls...With over 60 girls in attendance, who were fully engaged throughout the day and thrilled by be working on a TikTok brief, & then to be rewarded with work experience & mentoring opportunities, the day was a triumph." - Rachael Oloyede-Oyeyemi
"The girls all left on a high, with a great insight into the marketing industry and TikTok alongside some fantastic opportunities. We can't wait to see what is created with the creative ideas. Thank you, Bloom and TikTok." Fiona FitzGibbon Bloom / Diversiffi Media
If you love learning then you've come to the right place. Keep up to date with our #LearnOnTikTok series which finds users teaching all sorts of useful skills that you can apply to your professional or personal life.
New to TikTok and fancy tuning in? Whether you've got some amazing skills to teach or have a deep appetite for learning - just download the app for free via the Apple App Store, Google Play or Amazon and sign up for a world of creativity and exploration!