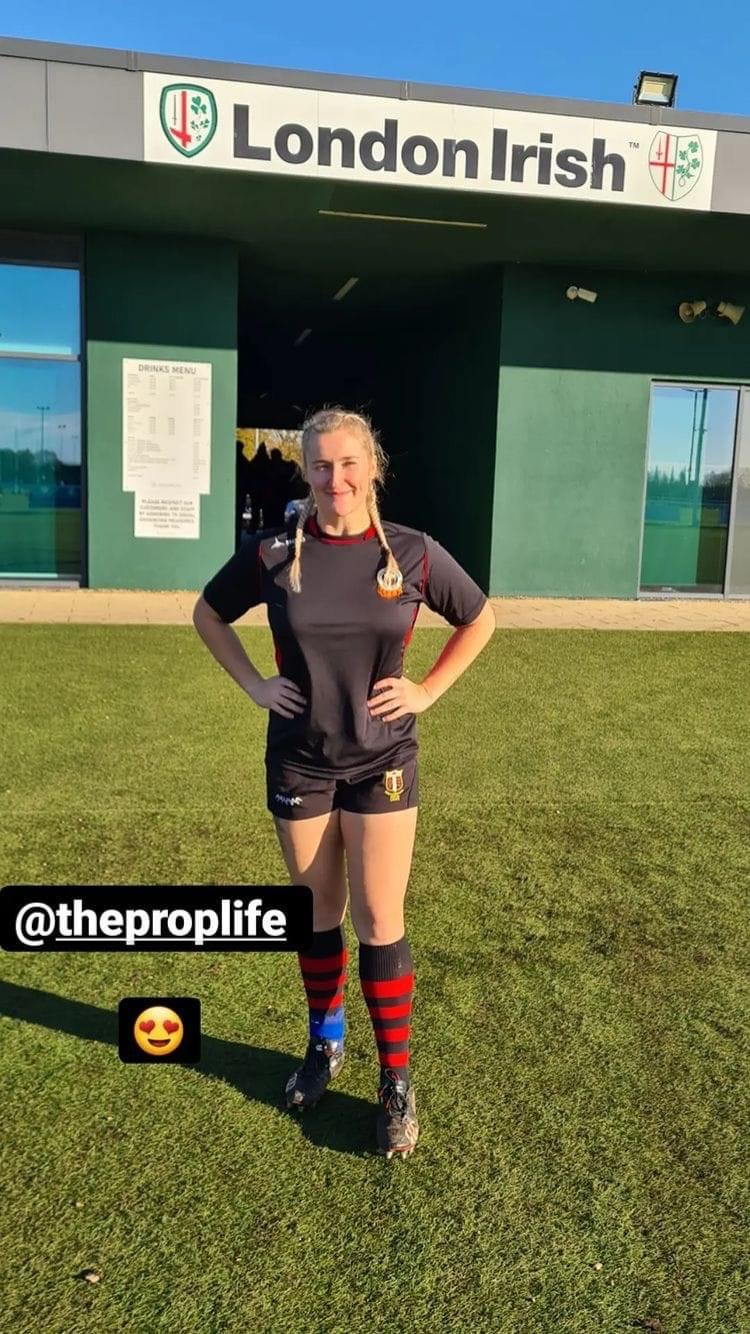 Keen to get into the #SixNations and looking for #Rugby inspo? Then look no further than the queen of #RugbyTok, @proplife!
@proplife is everyone's daily shot of energy, dishing out all the information we need to know about the rugby community and good vibes for whatever day it is. She's been busy showing our community what rugby is all about, from the excitement every rugby player has before a game, to all the lowdown on the Six Nations.
She's always bringing her following in on her day to day life, from introducing us to her supportive boyfriend through to showing us what happens when you attack her bestie on the pitch (fyi, you don't want to cross her!!).
With 16.3k followers and 322.6k likes, she's definitely one to follow if you're keen to keep up with all things #RugbyTok! We sat with her and chatted about all things Six Nations and her favourite TikTok challenges.
Were you excited when you heard TikTok would be sponsoring the Six Nations this year?
I was so excited and quite emotional too!
What does this partnership mean for women's rugby?
This means women's rugby can finally get the platform and exposure it really deserves!
What do you love most about sharing rugby content onTikTok?
I love being able to bring rugby right into people's living rooms and being able to answer questions about being a woman in rugby.
What first inspired you to create on TikTok?
I started making TikToks for fun during the first lockdown, then it snowballed into something amazing. I soon had people asking me questions about the game and I realised I could share more about a game I absolutely love whilst encouraging women to give it a go.
Why is TikTok great for sports fans?
It has brought sporting icons closer to their fans. Sport icons are now more accessible, they appear on your FYP answering questions and comments! That's so unique and exciting.
What is your favourite recent challenge or trend on TikTok?
I loved the Infinity challenge, I found it so empowering for muscular women.
What is your goal(try!) on TikTok?
I'd love to reach 50k. And for Joe Marler to follow me!
What else or who else is on your TikTok For You feed?
Useless Farm - Karen the angry emu is my favourite thing, Maia Knight with Scout & Violet are awesome too. MommaCusses & BurritosandADHD and I are mutuals (how cool?!) and I love Tori Phantom too.
(I also have a lot of #RugbyTok people like Ilona Maher & SamLoveRugby too!)
What is your favourite TikTok you have made to date and why?
Probably my Friends "Je Ma Pelle" one. I love taking popular sounds & putting a rugby twist on them and in this instance, it worked so well. The video did really well too!
Finally . . .Who do you think will be crowned the Six Nations champions?!
For the men's I'm thinking France, for the Women's I'm thinking England! I'm excited to see Scotland men, France Women & the newly salaried Wales women in action too.
New to TikTok and want to follow more of our #RugbyTok community? Getting involved couldn't be easier, simply download the app for free via the Apple App Store, Google Play or Amazon.