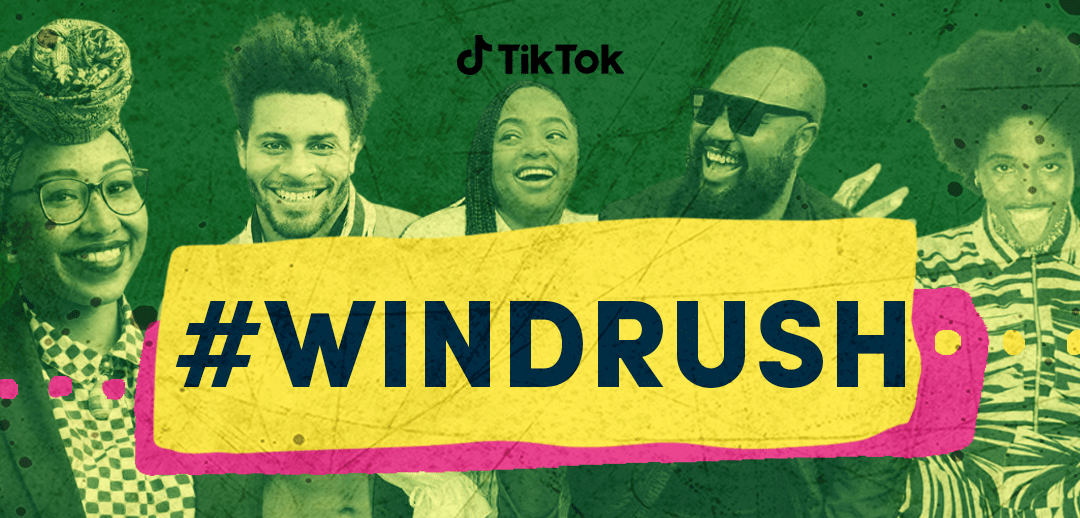 On June 22nd, we commemorate #WindrushDay, honouring the British Caribbean community and the 500,000 people who travelled to the UK after the Second World War, between 1948-1973.
We're remembering and celebrating the history and sounds of this generation with a special playlist, conceived and curated by members of the British Caribbean community here at TikTok. They've shared the music that means the most to them and their own personal history - you can find this in-app on the Sounds page.
Why not take a listen to Jamaican heritage singers' Soul II Soul's timeless track, 'Back to Life', or the reggae classic, 'Pressure Drop' by The Maytals? Or get acquainted with 'Bam Bam' from Jamaican dancehall artist, Sister Nancy?
We're encouraging our community on TikTok to come together and share their stories with the #Windrush and #LearnOnTikTok hashtags.
But what happened on #WindrushDay?
TikTok creators, Krystal Lake, and The Thorpes went LIVE on TikTok on to help people learn more about the #Windrush generation and what it means for the British Caribbean community today.
You can check out Krystal Lake's videos where she puts social history under the microscope. Here she explains in her own words what happened with #Windrush.
Janay Marie, Community, Programmes & Events Manager TikTok said "TikTok is a place for everyone, bringing together different generations, different backgrounds and different cultures. To honour the Windrush generation, we wanted to give our community a creative outlet to remember the sounds and stories that make the British Caribbean community so unique. We're proud to see our creators come together to talk about these important topics, using the power of our platform to raise their voices and carry their memories forward to future generations."
If you're interested in finding out more about the #Windrush generation and their stories, look no further than our TikTok community.
@meetthethorpes will tell you her family's amazing story and giving her view on the #Windrush generation.
Join @nayyeeohhhmeee who is running her own series of videos to discuss all things #Windrush
Learn all about the French Windrush with @Joris_Explains
And @kadtinktink will show you what the legacy of the #Windrush generation means in her household and kitchen. . .
New to TikTok and want to learn more? Getting involved couldn't be easier, simply download the app for free via the Apple App Store, Google Play or Amazon