TikTok has hosted its highly anticipated #ForYou Summit Australia at the iconic Hordern Pavilion in Sydney. The event, a spectacular showcase of innovation, creativity, and impact, drew an audience of over 500 industry partners in person, while thousands more joined via livestream. Hosted by 2022 Australian of the Year, sporting legend and disability advocate Dylan Alcott AO, TikTok's #ForYou Summit featured a captivating four-act show. From awareness to action, to unleashing the creative potential of TikTok to captivate audiences, and activating TikTok communities, TikTok's #ForYou Summit brought the platform's experience to life in an entirely new way.
As the summit commenced, Brett Armstrong, TikTok's Global Business Solutions GM, highlighted the significant milestone of 2023 for TikTok. The platform's ongoing growth has sparked creativity and brought joy to over 8.5 million Australians, while also enabling 350,000 Australian businesses to discover their audience and achieve real-world success through TikTok.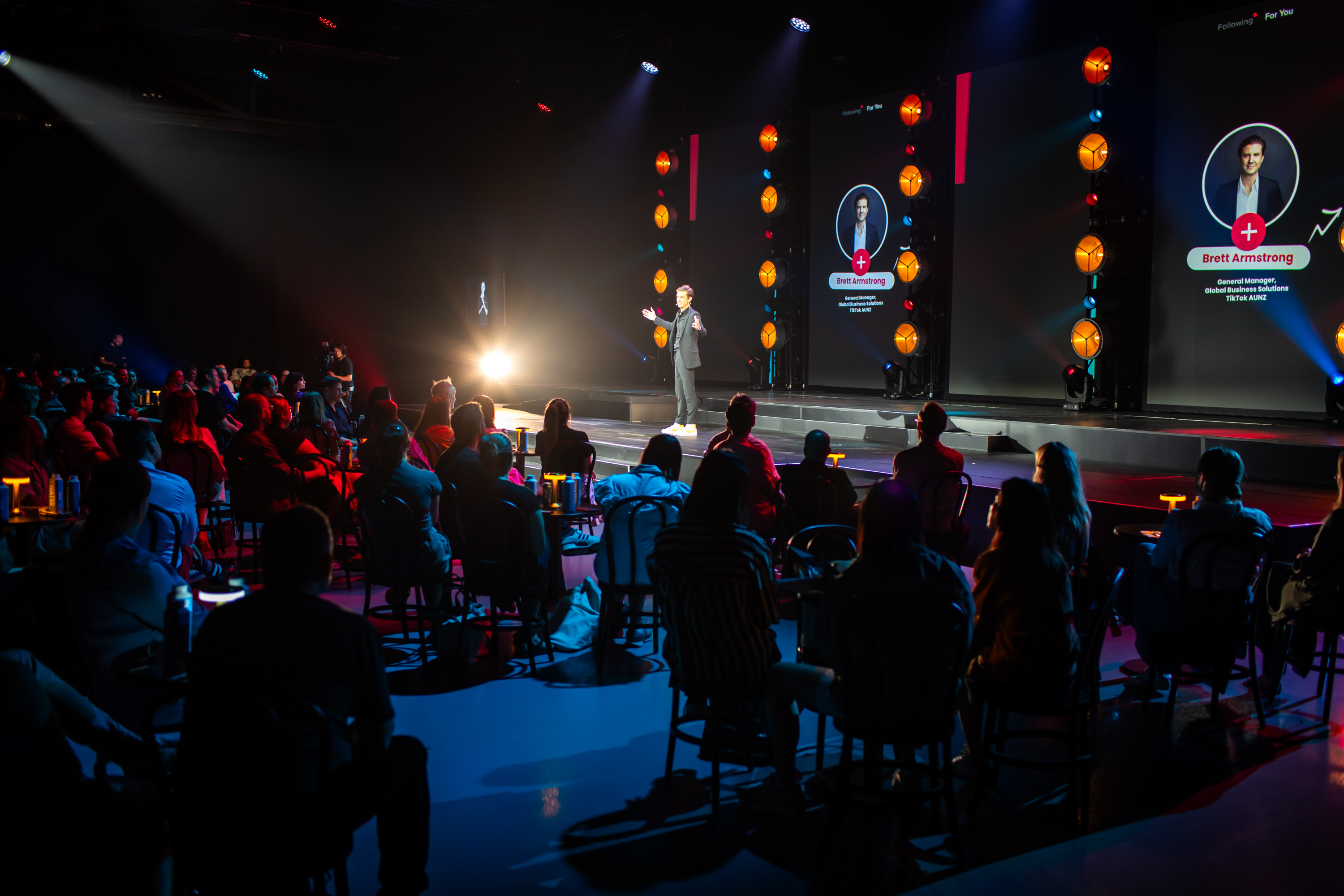 Guests heard from a diverse group of brand and performance advertisers who shared their firsthand experiences of how TikTok has made a meaningful impact on their brands, including:
Uber/ Uber Eats: Andy Morley, Director of Marketing APAC, Advertising & Promotions, shared insights on their journey becoming comfortable with the unpolished nature of TikTok content and the platform becoming a must have in their media mix.
Guzman y Gomez: Lara Thom, Global Chief Marketing Officer, spoke of GYG's early adoption of TikTok and their success in scaling the channel for sales growth.
Nestle: Anneliese Douglass, Director of Marketing & Communications took the stage to discuss their continuous learning approach to TikTok and their high-performing campaigns across KitKat, Nescafé and Milo on the platform.
Mindshare: Peta Southcombe, Managing Partner at Mindshare Australia, and Denny Handlin, TikTok's Head of Global Business Marketing AUNZ, discussed the Nike 1000 Victories partnership on TikTok, which was the first-ever community-powered documentary on TikTok in support of women's sport, launched by Matilda's star Steph Catley. The goal was to inspire female athletes, resulting in 49.7M video views of the #1000Victories hashtag, a +27.5% increase in Ad Awareness.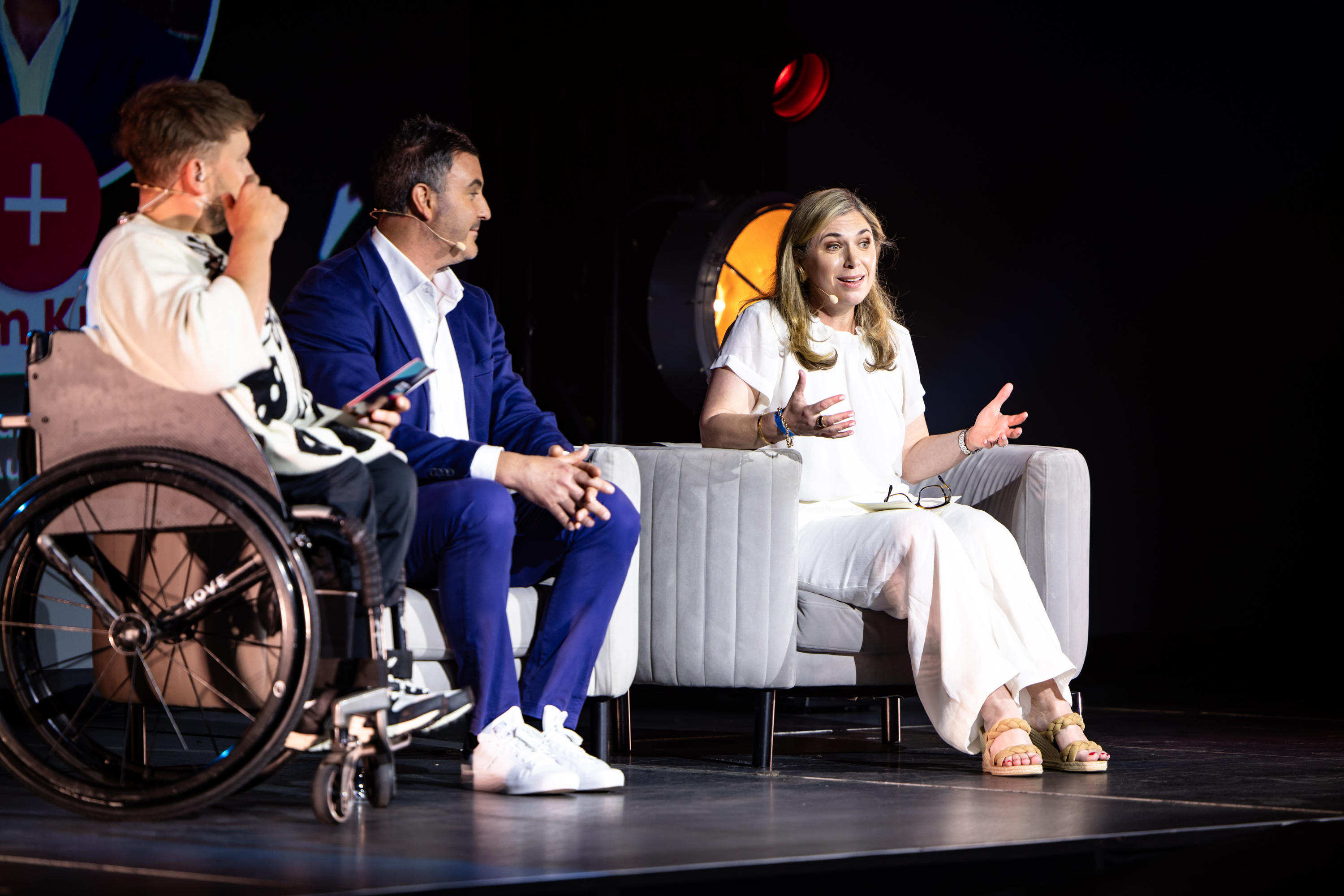 Stephania Costa, TikTok AUNZ Marketing Science Lead and Jan Hofmann, TikTok AUNZ Head of Product Marketing, presented TikTok's latest TikTok products and measurement solutions for driving business success including TikTok Pulse, Branded Mission, Video Shopping Ads, Conversion Lift Studies, Media Mix Modeling, and Post Purchase Surveys alongside Ankita Shetty, TikTok AUNZ Creative Strategist on creative solutions available to brands including TikTok Smart Creative, Creative Assistant and Creative Exchange.
Brett Armstrong, general manager, global business solutions TikTok AUNZ, said, "At this year's #ForYou Summit, we heard of the impact achieved by a handful of the 350,000 businesses who connect with our community of over 8.5 million Australians on a daily basis. I was also humbled to be joined on stage by Dylan Alcott, and proud that TikTok is now part of the movement that is the Shift20 initiative to drive inclusivity in our industry. We are committed to supporting this, and I loved seeing the enthusiasm of the brands and marketers who are also interested in getting involved".
For insight into the latest tools & frameworks for businesses on TikTok, check out the following microsite HERE.