By Brett Armstrong, General Manager, TikTok Global Business Solutions, Australia and New Zealand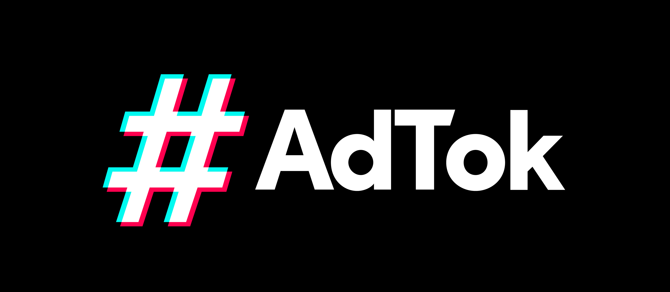 TikTok For Business is always looking for ways to empower brands of all sizes to meaningfully create, connect and grow through TikTok. To help brands learn more about how to unlock the power of the platform, TikTok For Business has launched #AdTok, a world-first initiative that will demystify TikTok for marketers in Australia and New Zealand.
Through the dedicated hashtag, #AdTok will become an ever-evolving and accessible destination providing businesses with informative and educational videos created by TikTok For Business, brands and top creators. Designed to help businesses of all sizes learn more about how to lean into the TikTok community and find success for their brand on the platform, #AdTok will feature content including marketing tips, creative inspiration and examples of successful TikTok campaigns. The launch of #AdTok will be supported by an integrated marketing campaign, including print, online and social ad executions.
At TikTok, we see #AdTok as an investment in equipping businesses with simple and accessible tools to support them as they build out their marketing strategies, including how to adapt and unlearn more traditional marketing techniques and prioritise authenticity and creativity.
#AdTok will launch with innovative content from three beloved brands, who've each remade their most iconic ads for TikTok. Through this work, McDonald's Australia, VEGEMITE and Cottee's Cordial have each shown how their creative can be reimagined for the platform, bringing their brand and campaigns to life in a uniquely TikTok way. At the heart of these remakes is a memorable audio asset that has become synonymous with the respective brands, showcasing the power of sound on TikTok.
As part of their 50th Birthday celebration campaign, long-term partner McDonald's worked with us to 'TikTokify' their famous "I'm lovin' it" jingle. Macca's engaged a diverse mix of popular local TikTok creators to put their own spin on the brand's jingle, and enlisted Australian DJ, Havana Brown's (@djhavanabrown) help to mix these original creations together in a new and uniquely TikTok iteration of the jingle.
Iconic Australian brands, VEGEMITE (@vegemite) and Cottee's Cordial have also taken to TikTok as part of the launch of #AdTok to reimagine their trademark sounds for the platform. VEGEMITE has worked with culinary superstars @morganhipworth and @dimsimlim to create mouth-watering dishes as part of their 2021 takes on "Happy Little VEGEMITEs".
Cottee's Cordial signed up Canberran singer-songwriter and master of character-based skits, @avneesha_official, alongside @benblue01, known for his outrageous dress-ups and comedic videos, to put their own spins on the classic Cottee's jingle.
With the launch of #AdTok, we hope to inspire businesses of all sizes to reimagine their marketing on TikTok, and embrace authenticity and creativity to tap into the hard-to-reach audiences that can be found on our platform. Our community loves it when brands show up and create content that speaks their language and allows for genuine connections. With inspiration from some of Australia's most loved brands, our team and our amazing creators, we hope the resources on #AdTok will help make harnessing the power of the wonderful world of TikTok even easier.
To check out these resources and start learning, search the hashtag #AdTok on the TikTok app.
Here is what our partners had to say:
Nichole Tsiros, Senior Brand Manager, McDonald's Australia: "Since opening our first restaurant in Australia 50 years ago, our customers have nicknamed us Macca's and made us their own. Aussie's have a special connection with our brand and the experiences and moments it has given them. Through working with TikTok, local musicians made our 'I'm Lovin It' jingle their own, resulting in engaging and creative content to celebrate 50 years of iconic Macca's moments in Australia.
Matt Gray, Head of Marketing, Bega Foods (VEGEMITE): "VEGEMITE is an Australian icon and we love seeing our community get creative with the brand. The talent and creativity that lives on TikTok presented an unmissable opportunity to welcome a couple of our fans to reimagine Happy Little VEGEMITES, a song that is as well-known as the national anthem, and to demonstrate how marketing that is simple yet effective resonates across generations and platforms."
Claire Walker, GM Lifestyle, Asahi Lifestyle Beverages: "Working with some of TikTok's brightest local creators to produce a fresh take on our much-loved tune was a great opportunity to showcase the power of sound to resonate and engage with audiences. We were excited to be able to translate our iconic sound to a new platform and we can't wait to see what TikTok's highly-engaged community thinks of this new iteration."
Havana Brown, DJ: "The opportunity to mark such a massive milestone for an iconic brand was one I couldn't pass up, having grown up listening to the "I'm lovin' it" jingle. It was awesome to see everyone's unique takes on such a familiar tune and to bring them all together in a 2021 remix for Macca's."