By Lee Hunter General Manager, TikTok Australia & New Zealand
This year, we have all needed some more #wellbeing in our lives, and many of us have struggled with the challenges that the pandemic continues to bring. From inspiring stories about personal mental health journeys, to the #lifehacks that helped get us through lockdown and beyond, there has been an outpouring of support from the TikTok community as we look to turn up for each other and ourselves during these most difficult of times.
To coincide with Mental Health Awareness Month, we've launched a new wellbeing content hub on TikTok, for our community in Australia and New Zealand. The hub offers a centralised and dedicated destination for tools, expert advice, and content that supports holistic wellbeing across both mind and body. Focussing on lived experience, our hub celebrates diverse voices in the mental health space and provides a home on TikTok for resources that are accessible to our community when they need them most. You can find our wellbeing hub on the Discover page in the TikTok app, or search for it using terms including 'mental health', 'anxiety' and 'health'.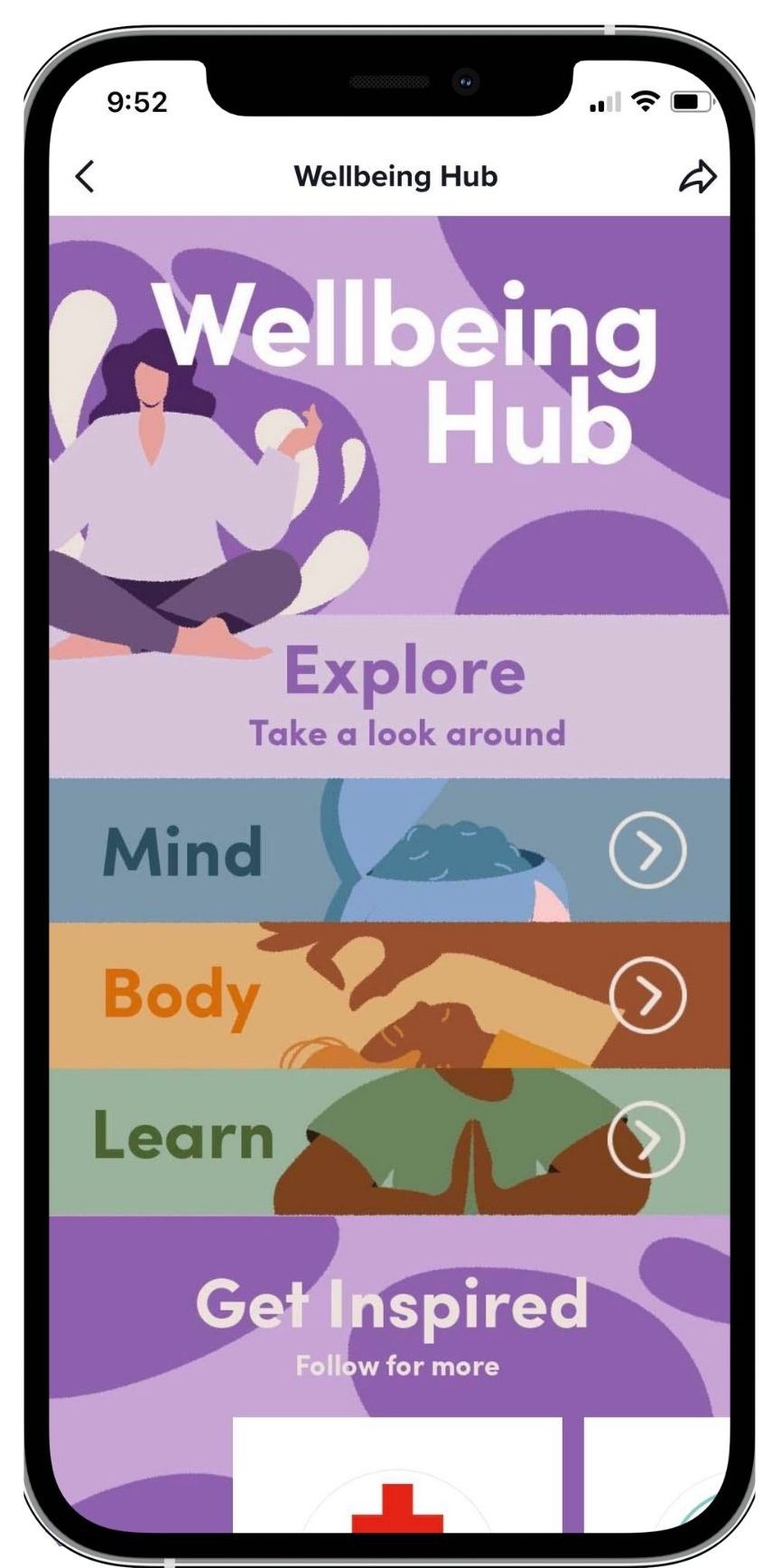 As part of this initiative, a range of inspiring and informative local TikTok creators and expert organisations will be featured, with the hub showcasing content across the pillars of mind, body and education. Here's a sneak peek:
As we turn our attention to recovery and resilience, the themes for Mental Health Awareness Month this year, we're hosting a range of livestream events exclusively as part of the wellbeing hub. Some of our talented local creators and key organisations will be sharing engaging discussions and guidance on emotional and physical wellbeing, so tune in to these feel-good LIVE events on TikTok:
The wellbeing hub also provides access to off-platform resources and organisations that support mental wellbeing and offer assistance in times of need. This includes Head To Health, which hosts information about services you can access in Australia and youth mental health service ReachOut, as well as Butterfly Foundation, which provides services for people affected by eating disorders and body image issues.
At TikTok, we care deeply about the wellbeing of our community and continue to develop tools and resources to help support people, lift each other up and direct those in need to services where they can seek professional advice. We want our community to feel comfortable and confident expressing themselves exactly as they are and we hope the wellbeing hub will encourage our community to spend time looking after themselves and each other.
Here is what our creators and partners had to say:
"People use social media for a range of reasons - from entertainment to education. We also use it to seek inspiration, and to inspire others. Online platforms like TikTok are now a source of comfort for many people as more creators use services like this as a means to open up about their lived experience with mental health and bring more authenticity to a world that is often tarnished with unrealistic perceptions. It's a medium in which creators like me can use my voice to let others know they're not alone. This can happen at scale, and in a way that is less polished and more raw than what's been historically seen on other platforms. I'm delighted to see a brand like TikTok, a leader in this space, investing in initiatives like the wellbeing hub to utilise their online presence to help creators like me have a place to share what it means to be human." - Mitch Wallis, Australia TikTok creator and mental health advocate
"As a leading provider of first aid and mental health training, Australian Red Cross is pleased to offer free first aid resources on the TikTok wellbeing hub. We know first aid saves lives and believe everyone should have the knowledge to assist in case of an emergency. Mental wellbeing resources will be added in the future to provide the skills to keep on top of our own mental health, and to know the signs when friends, family and colleagues need a bit of extra support." -Wendy Greenhalf, Head of First Aid & Mental Health, Australian Red Cross
"Mental health is something we all have and it is crucial that we prioritise our wellbeing. At Voices of Hope we are big believers in the power of sharing the lived experience voice. When we share our stories and experiences, it allows others to feel safe to do the same. We have seen firsthand, over and over again, the positive impact talking about our struggles and the practical tools we used to get to where we are now, has had on others. We are thrilled to be part of the TikTok wellbeing hub and know that it will help so many, feel less alone in their fight." - Genevieve Mora, Co-Founder of Voices Of Hope