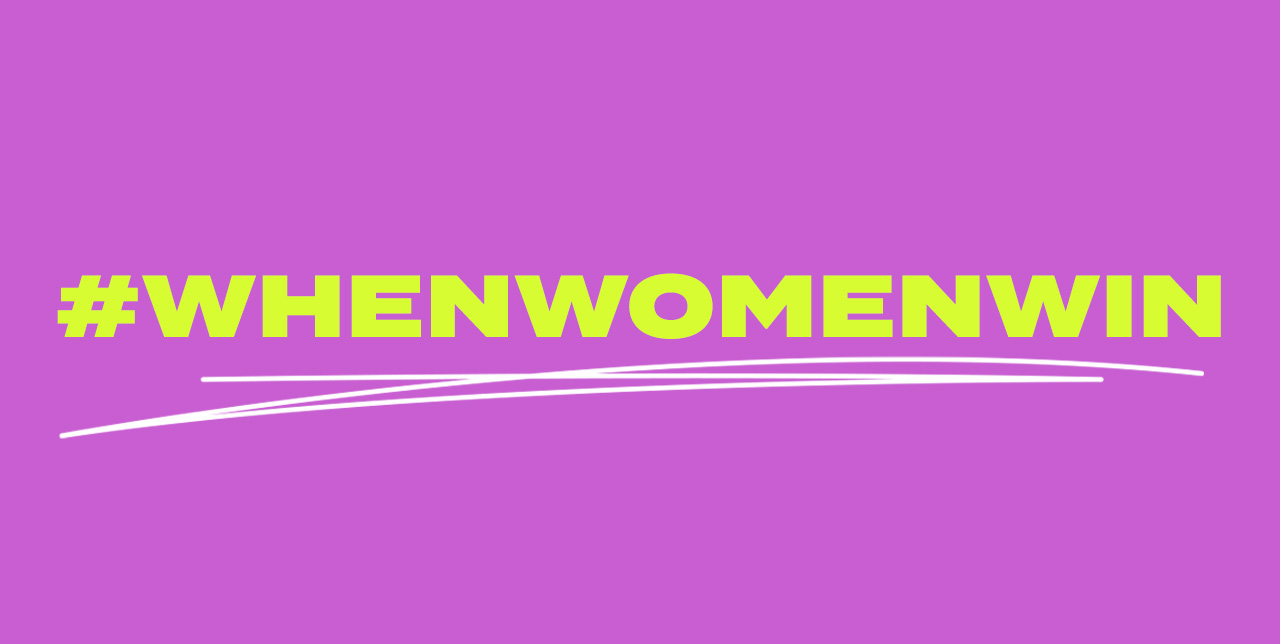 This International Women's Day (IWD) we celebrate the extraordinary women in the US who use their creativity and passion to positively impact our community on TikTok. For #WhenWomenWin, we all win.
Women come together on TikTok to express themselves and share their stories. Whether showing the world the ways they are creative, unbeatable, and powerful using @emmymelimusic's original track or breaking down stereotypes with @naomiheartsxo, women on TikTok continue to discover new ways to be entertained and connect with a supportive community.
#BreaktheBias and celebrate her story
This year's IWD theme, #BreakTheBias, is a direct call to action for the world to recognize and address the biases women face in order to advance each and every day. On TikTok, women find ways to navigate these every day challenges by supporting one another, from exchanging tips on #CareerTok for negotiating better benefits and higher wages to candidly sharing their lives as parents and tips they have picked up along the way like @maiaknight.
From inspirational and motivational speakers to top female lawyers decoding legal jargon, we celebrate the amazing examples some of our favorite women creators have set before the community.
@erikakullberg: As the self-proclaimed, "TikTok's #1 Lawyer", Erika is an attorney and personal finance expert focused on demystifying legal proceedings and creating accessible content for entrepreneurs and business owners.
@scarlet_may.1: Scarlet Watters is a 20-year-old deaf creator. She makes videos on TikTok that vary from comedy, to educating on the deaf community, to ASL covers and more.
Shop and discover women-owned businesses
From small business tutorials to order fulfillment videos, female entrepreneurs and small business owners around the world turn to TikTok to share a window into their workshops, storefronts or boardrooms, to reach an engaged and passionate community. While we celebrate their achievements, we continue to recognize that there is so much more we can do to lift them up and eliminate the gender disparities that persist. We invite our TikTok community to be inspired by small businesses proudly owned by women.
@Sanisisters: Sani is a North Carolina-based fashion brand that uses TikTok to share their beautiful, South Asian inspired formal and loungewear with trending segments like "What I Would Wear to an Indian Wedding".
@mrsrobinsonstea: Mrs. Robinson's Tea is a tea shop that shares tea knowledge and products with the TikTok community, including Marlene Robinson's infamous "Spilling the Tea" segment where the owner herself teaches us about all things tea.
Tune in to LIVE celebrations
On International Women's Day 2022 starting at 17:00 (5 pm PT, tune in to @TikTok to see six women creators show how they are celebrating IWD. Discover the different LIVEs below:
17:00 - 17:30 - "Vibin" with @Latto
17:30 - 18:00 - "Work With Me" with @nichellelaus
18:00 - 18:30 - "Get Ready With Me" with @kissyduerre
18:30 - 19:00 - "Train With Me" with @dafnenavarrol
19:00 - 19:30 - "Work With Me" with @natasha.surya
19:30 - 20:00 - "Cook With Me" with @himynameispriya
To continue the celebration for International Women's Day, we'll also be curating content for the TikTok Discover Page using daily and weekly themes, including:
#WhenWomenWin (3/8): From change-makers to innovators, here's to the power and strength of women leading movements towards progress across the world. Check out stories from our community with #WhenWomenWin.
#WomenInMusic (3/9): Be it an iconic, historic performance or a new artist heard for the first time, share your discoveries and find new favorites with #WomenInMusic.
#WomenInGaming (3/10): Celebrate and see some of the most popular gaming hacks, winning moments and tricks with the TikTok Community.
#WomenOwnedBusiness (3/19): From Wall Street to main street, see how women are building and growing their businesses on TikTok.
Join us this month to celebrate the diverse, strong, and creative women of TikTok who show us what happens #WhenWomenWin.
Be part of International Women's Day conversations and join our community by simply downloading the app for free via the Apple App Store, Google Play or Amazon.