We want our users to have their best experience online, which means being able to create and have fun while feeling safe and comfortable. This post is part of our Community Well-Being series that aims to educate users on how to customize their TikTok experience using the various safety, privacy, and well-being tools available to them.
Being an active TikTok user means making sure your fellow community members feel safe and supported. Positive comments are always good, but if someone's content has you wanting to offer additional resources feel free to reach out in one of the following ways.
Report the post
If you see a video where someone who is referencing self harm or might need help, report it and we will reach out to them with the information they need. Don't worry, there won't be any penalties for the account because you reported it. The user will be directed to some resources that might help them through their current situation.
To report for self harm, follow these instructions:
Tap the arrow at the bottom right hand corner of the video
Tap the report icon
Select "Self injury" and follow the prompts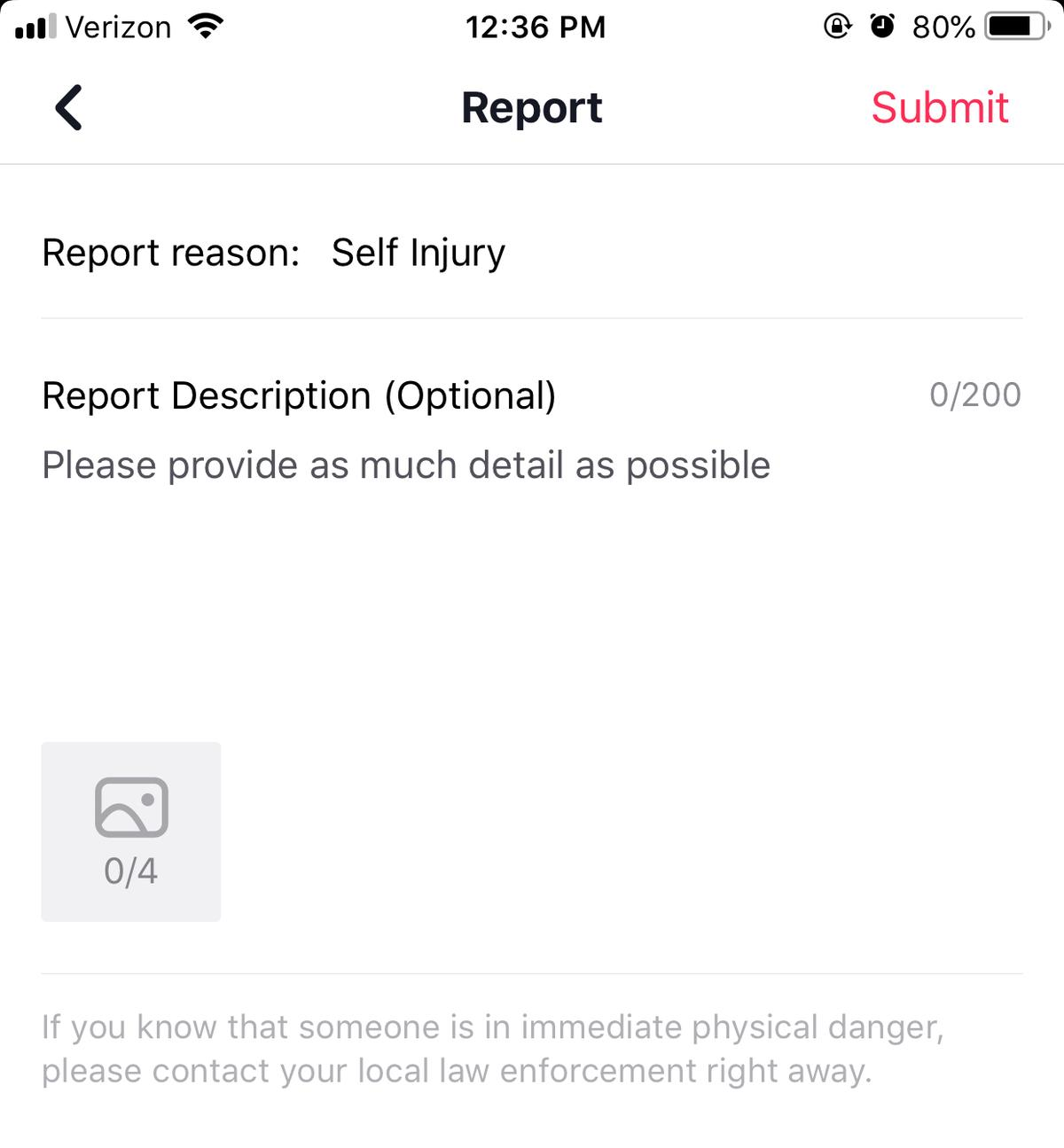 For more information, check out this video from our Safety tutorial series, You're in Control.
Additional support resources
In addition to reporting videos linked to self harm, you can also reach out and point your fellow user to one of the following support resources. These are just a few of the support centers that you can reach out to for help. With call and text available, communication is comfortable and on your terms.
If you believe someone is in immediate danger, please contact your local emergency services immediately.
TikTok is committed to the well-being of our users and we encourage all of our community members to look out for each other's safety. If you notice that a fellow user has posted or is referencing self harm, please reach out and offer support.