Discovery is at the heart of the TikTok experience, making it easy for our community to explore new videos and creators they love from across the TikTok universe. We're now putting that discovery at your fingertips with TikTok widgets. Widgets can be added to your phone's home screen and show you what's trending on TikTok so you never miss a beat.
TikTok widgets display the top hashtag of the day from the Discover page, and they're available in three different sizes and styles to accommodate every user's distinct home screen aesthetic. Widgets showcase top hashtags as well as thumbnails that preview a selection of the hashtag's top videos.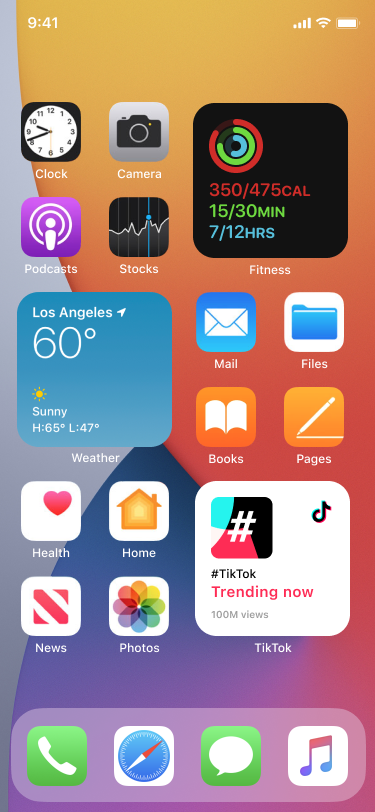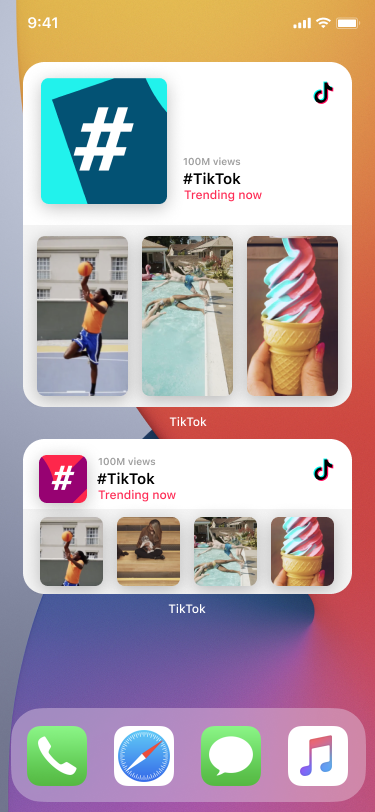 When you click on the thumbnails, you'll be taken directly to the video on TikTok, and if you click on the hashtag itself, you'll be directed to the hashtag search results page where you can explore more of the same delightful content.
You can find TikTok widgets by accessing your iPhone's Search Widgets page, finding and tapping the TikTok icon, and selecting the widget of your choice. The widget will appear on your home screen and automatically load a trending hashtag every day.
We hope the new widgets spark your creativity, bring you joy on the daily, and inspire you to explore content and express yourself on TikTok.