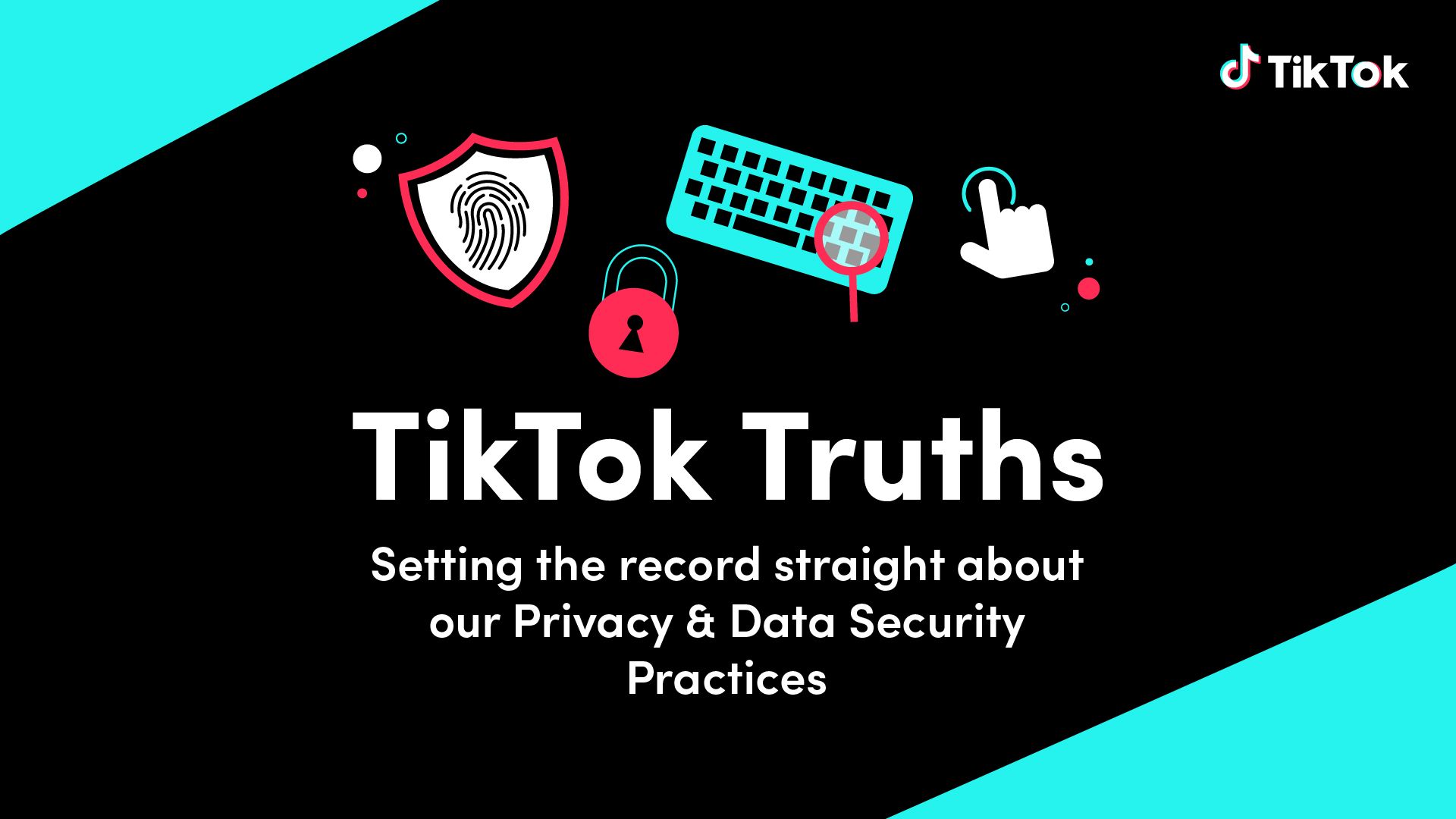 Today, we're introducing TikTok Truths, a new series intended to set the record straight about information we collect and how we use, share, and protect it. In this post, we're addressing some of the most common claims. Please see our privacy policies for more information.
Location & GPS Data
To be clear, the TikTok app is not unique in the amount of information it collects. In line with industry practices, we collect information that users choose to provide to us and information that helps the app function, operate securely, and improve people's experience.
In certain regions such as the United States, Australia, and South Korea, the current versions of the TikTok app do not collect precise or approximate GPS information from users. In other regions where a user is able to grant, and does grant, TikTok permission to use their devices' Location Services, TikTok collects location information based on the device's GPS data, among other things. We use location information to help us improve the app experience and for reasons set out in our Privacy Policy, such as to show users videos and content that are popular in their area, and where applicable, more relevant ads. We provide more information about location information TikTok collects, including how to turn Location Services on or off, where applicable, in TikTok in this help center article.
Keystrokes
TikTok collects certain keystroke patterns or rhythms for security and performance related purposes, such as to verify the authenticity of an account, for risk control, debugging, troubleshooting, and monitoring for proper performance.
Prior to September 2022, when people used TikTok's in-app browser to browse a third party website, TikTok did not track which keys were pressed, only the fact that a key was pressed (a "key event") on a third-party website. Similarly, TikTok did not track which buttons were clicked on a third-party website, only the fact that a click had occurred (a "click event"), except in limited error scenarios. Moreover, starting in September 2022 for users using a current version of the App, no key events or click events were logged except when the IAB was used to view a TikTok-owned website.
Biometric information
TikTok does not use face or voice data to uniquely identify someone. We collect and use face and voice information for filters and effects, for safety and user experience, to recommend and moderate content, and for analytics and demographic classification, such as inferred age range.
Many filters and effects need to analyze someone's face or voice in order to work. For example, a visual filter may need to know where your face and facial features are located to work, and a voice effect may use your voice data to alter it in the way you ask it to. TikTok also uses this information to analyze the videos, photos, and LIVE streams you upload to make sure they're safe to display on TikTok, appropriate for the audience that views them, and to improve the experience of TikTok users. Click here to learn more.
Camera and Microphone
We ask people for permission to access their camera and microphone, among other things, to allow them to create and upload videos and photos on TikTok. The camera and microphone are only activated when a user has granted TikTok permission to access them. Otherwise, TikTok does not collect any information from these sources. Additionally, when the TikTok app is closed, it does not collect any information from these sources.
At TikTok, privacy and security are top priorities. We take our responsibility to safeguard people's privacy and security seriously and devote considerable resources to achieving this goal. We'll continue to provide updates on our privacy and security practices through our newsroom, help center and privacy policies.