TikTok will be joining FADER FORT in Austin, Texas this year and everyone is invited to participate, even if you're not at SXSW. Today the hashtag, #ImWithTheBand from the FADER FORT launches on TikTok. Fans can post videos on the platform with TikTok's native creative tools using the Clone camera effect and background music from the FADER FORT playlist.
Follow the official TikTok account for @TheFADER, while you're there.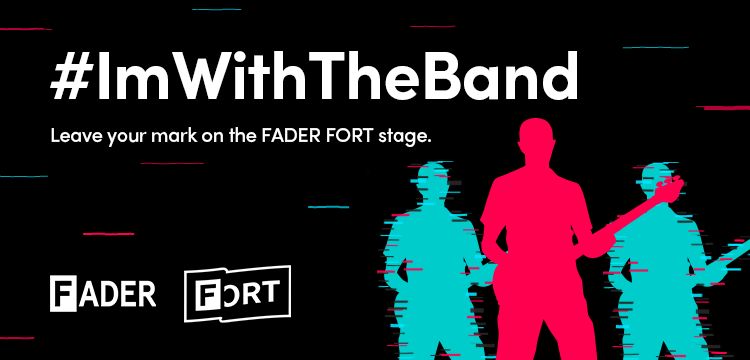 And if you're at FADER FORT, be sure to watch the memes and special entertainment screening on-stage between live sets. FADER FORT guests with the TikTok app on their mobile device are invited to the TikTok Power Lounge to charge up, wind down and try their hand for a chance to score limited edition merch.