At its core, TikTok is a platform for creative, fun, and positive experiences, and it's because of this that sports content is continuing to grow on the platform. By using the platform as a new way to connect with fans through engaging and joyful content, NASCAR has captured the attention of over 735K followers - bringing the community together to cheer on their favorite drivers in a unique way.
Today, we're excited to give our community and racing fans across the country another reason to celebrate their favorite American pastime by announcing TikTok as the official sponsor of up-and-coming NASCAR driver and TikTok creator, Ryan Vargas. TikTok will be Ryan's first major sponsorship deal to help catapult his career, further giving him a platform to tell his story.
Diversity is core to TikTok, and finding new ways to amplify and support diverse voices from our community is an important part of who we are and how we aim to give back to our incredible community. In addition to the launch of our Latinx Heritage Month programming, where we're celebrating and honoring the cultures and contributions of the TikTok Latinx community, this partnership with Ryan Vargas and NASCAR is yet another way for TikTok to show up for and support a young creator from an underrepresented community.
As a part of this partnership for the 2020 season, racing fans can see Ryan Vargas step onto the track in a custom TikTok suit and Dia De Los Muertos helmet (a special tribute to his Hispanic heritage) as he heads off to race in his Number 6 car fully wrapped in TikTok branding.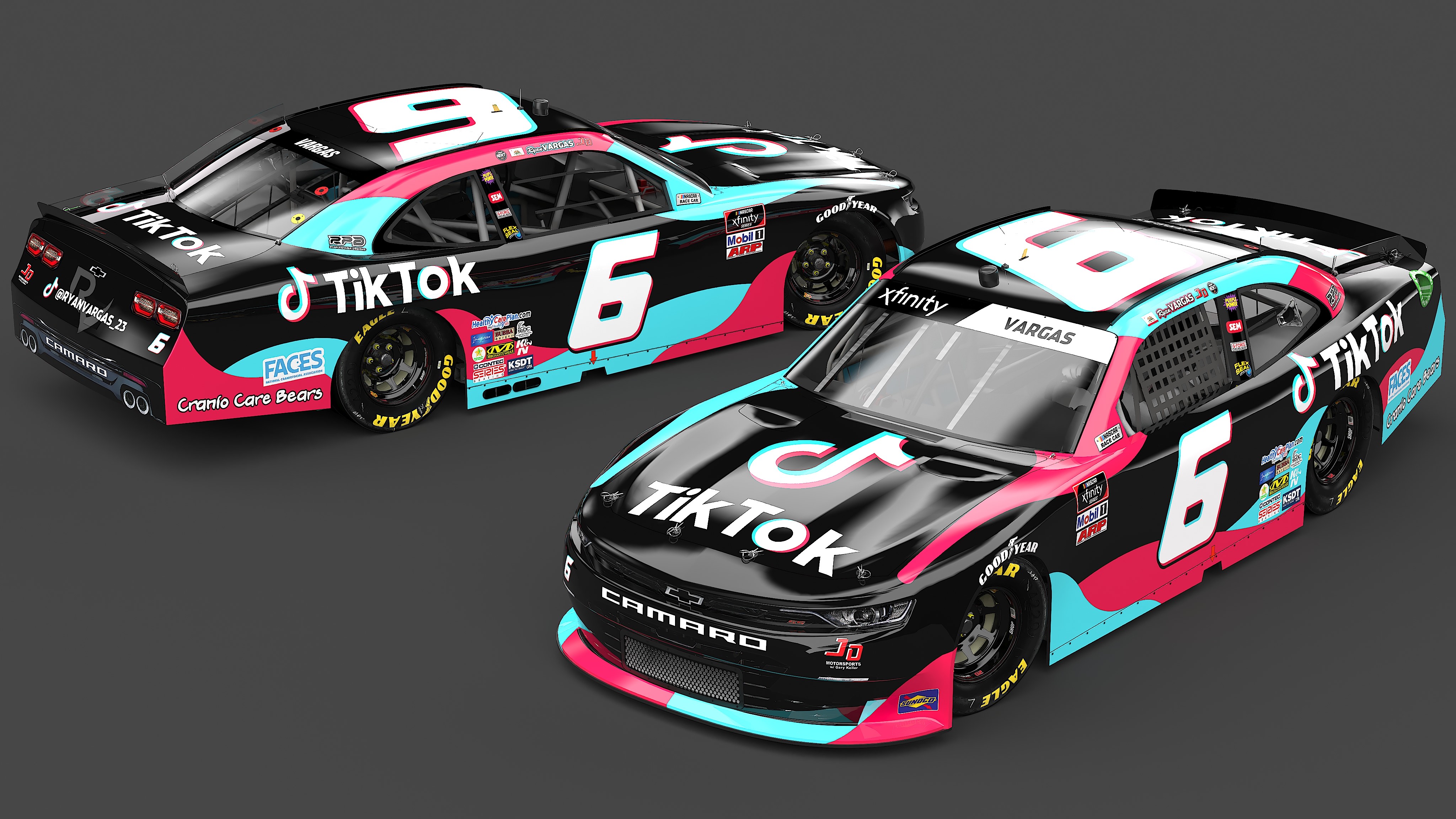 The 20-year-old alumnus of NASCAR's 'Drive for Diversity' program is an authentic TikTok fan and user, capturing the attention of over 40K users on the platform. From showing footage of past race victories to acting out comical NASCAR humor, Ryan showcases the joy of racing in an inclusive and inspirational way to the TikTok community.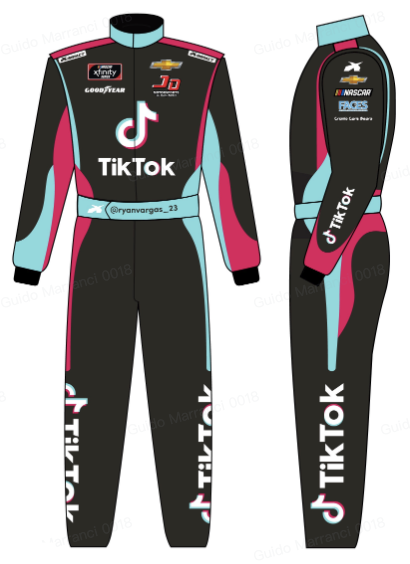 After a year filled with cancelled sporting events, racing fans are anxiously awaiting the return of NASCAR's fast-paced, rubber burning action. NASCAR and TikTok will partner together in several co-marketing opportunities to further amplify Ryan's story and bring the excitement of racing to a broader audience.
"We're thrilled to see a platform like TikTok make such a significant investment in our sport, especially with a young rising star like Ryan Vargas," said NASCAR Senior Vice President and Chief Digital Officer, Tim Clark. "Ryan's familiarity with the platform makes him a great fit for the brand, and we look forward to continue working with TikTok to showcase the excitement of NASCAR racing to a wide and highly-engaged audience."
"TikTok has provided me with an incredible outlet to reach new fans and demographics through fun and creative content, and I've seen the highest growth in followers on TikTok over my other social channels.," says NASCAR driver, Ryan Vargas. "The opportunity to run the #6 TikTok Chevrolet Camaro in the NASCAR Xfinity Series for the rest of the season is an absolute dream come true. The Johnny Davis Motorsports team took a chance on me last year and I'm excited to bring this amazing TikTok partnership their way. I wouldn't want to make this partnership a reality anywhere else."
"Creators of all sizes and backgrounds show up to TikTok with their genuine, authentic selves" said Nick Tran, Head of Global Marketing at TikTok. "Partnering with an iconic brand like NASCAR to sponsor Ryan Vargas on his racing journey is a way for us to continue to support, celebrate and elevate the diverse creators that make our TikTok community what it is today. Ryan is an incredible athlete, and we're looking forward to cheering him on alongside the rest of the TikTok community!"
Want to catch Ryan in action? Check him out at the following races:
10/3 Talladega Superspeedway
10/10 Charlotte Motor Speedway
10/17 Kansas Speedway
10/24 Texas Motor Speedway
10/31 Martinsville Speedway
11/7 Phoenix Raceway