During this continued period of social distancing, finding ways to connect with loved ones near and far is becoming increasingly hard to do. In an effort to give back and spark joy throughout the TikTok community and beyond, we've come together with our brand partners to launch 'Small Gestures' - a new way for users to provide much-needed comfort and "thinking of you" reminders to their friends and family while we are apart.
By collaborating with our brand partners on this new program, we're able to give users a platform to feel connected with their friends and family through the small gesture of sending a gift to someone who might need it most. And thanks to our generous partners, these 'Small Gestures' are offered free for all TikTok users to send gifts up to three separate times.
Our 'Small Gestures' are provided by our industry-leading partners in beauty, music, gaming, creativity, fitness and wellness, food and hospitality, and more! Whether it's a 3-month membership to Adobe Premiere Rush to shoot and edit beautiful videos or a 1-month free DashPass subscription from DoorDash to support your favorite local restaurants, users are sure to find offerings that will bring a smile to each 'Small Gesture' recipient.
To Access 'Small Gestures'
1) Search 'Small Gestures' on the Discover Page
2) Click on the purple banner at the top of the page
3) Browse through several partner offerings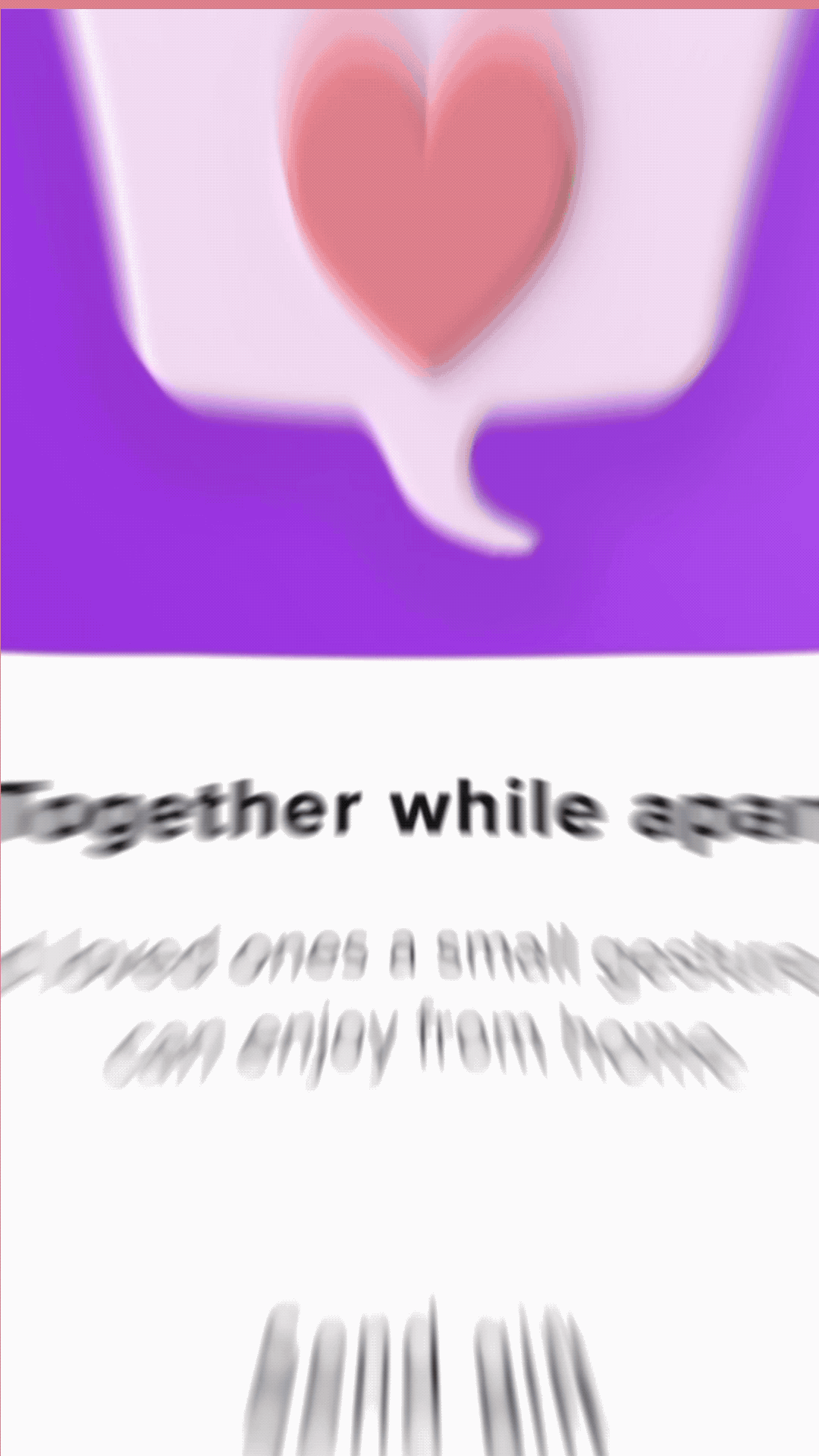 Tap into TikTok and show your friends you're thinking of them with these small gestures
Adobe Premiere Rush is an easy-to-use, all-in-one video editing app built for online video creators. Know someone looking to level up their TikTok game? Now you can share the gift of creativity with a free 90-day subscription to Premiere Rush!
Alo Moves specializes in on-demand yoga, fitness, and mindfulness for home and on the go. Gift your favorite yogi with a free 30-day trial to test drive the Alo Moves classes for themselves.
The Bouqs Co. is a flower delivery service specializing in eco-friendly farm-fresh flower arrangements and plant delivery nationwide. Know someone who'd love to put together their own beautiful bouquet? Send them $30 off their purchase!
DoorDash, the on-demand food delivery platform, is offering a 1-month free DashPass subscription for the foodies in your life.
Essie, one of the most recognizable names in nail polish, has been the go-to nail color choice for millions of fabulous women for over 30 years. Now, they're giving users a free 'Speed Setter Top Coat' to pair with their favorite Essie shade.
Fitplan offers elite personal training for a fraction of the price, and now you can give the gift of a personal trainer to the fitness enthusiast in your life by sending them a free 90-day trial of the Fitplan platform.
Fluent Forever, the revolutionary language-fluency app, is offering a 60-day free subscription for your friends or family who are looking to learn a new language.
NYX Professional Makeup is a global cosmetics brand that offers an array of special-occasion makeup, every day basics and on-trend shades. They're giving users $5 towards the purchase of NYX makeup!
Pandora, the streaming service, is offering a 90-day trial subscription for those who find joy in streaming endless hours of their favorite music and podcasts.
REBBL, one of the leading natural beverage brands in the U.S., is offering a code for 15% off online to try their popular coconut-milk-based beverages.
Skillshare is an online learning community with thousands of inspiring classes for creative and curious people. Now you can give the creative and curious people in your life a 2-month Premium Membership for unlimited access to Skillshare.
Square Enix is the video game developer, publisher, and distribution company known best for its Final Fantasy, Dragon Quest, and Kingdom Hearts role-playing video game franchises. On behalf of Square Enix Montreal, they are providing a limited offering of Lara Croft GO, Hitman GO and Deus EX GO free to your friends and family.
Talkspace offers online and mobile therapy sessions wherever and whenever you need it, and now you can give the gift of online therapy with a $120 credit to Talkspace.