Books have been entertaining the masses for longer than TikTok, but with the rise of #BookTok, users are combining the classic pleasure of reading with the engaging content found on TikTok. TikTok creators frequently share their love for unique or popular topics, inspiring others to pick up a new hobby or dive deeper into one that was already a part of their lives. Through these shared connections, users elevate and highlight products they love and encourage community growth both on and off TikTok. This is on full display in the steady growth and success of #BookTok, a TikTok community that's full of creative individuals that share a common passion for literature.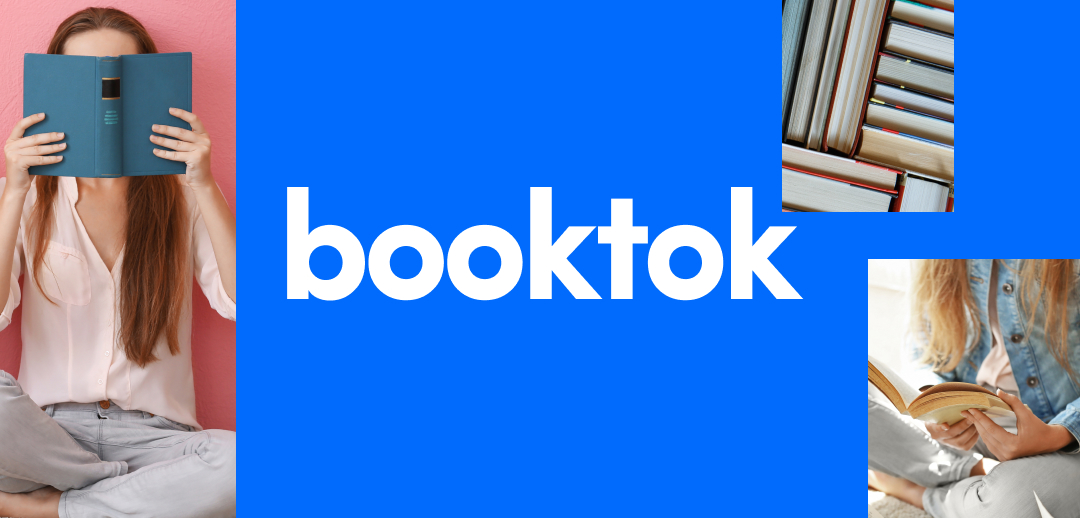 #BookTok is the go-to hashtag for all content pertaining to books, reading, writing and everything in between. With book reviews, writing tips, plot reenactments of popular novels, and more, this corner of TikTok encourages and inspires others to enjoy literature in all of its forms. The #BookTok community has been on TikTok since early 2020, but saw an initial boost in content during March of 2020 with the beginning of stay-at-home orders. Users turned to TikTok for entertainment and discovering #BookTok recommendations, helping reignite a passion for reading that has grown through the app, inspiring over 5M videos and reaching over 21.9B views globally to date.
Examining hashtags that appear most frequently #BookTok videos, we are able to learn more about popular content and trends within the BookTok community. Young Adult - #YABooks - fiction and fantasy is a top category of the BookTok community with other top hashtags covering popular all-time favorites like A Court of Thorns and Roses (#ACOTAR), A Court of Mist and Fury (#ACOMAF), Six of Crows (#sixofcrows), Percy Jackson (#percyjackson), Throne of Glass (#throneofglass), and The Cruel Prince (#thecruelprince). Popular fandoms such as Harry Potter and Twilight have always been a popular topic on TikTok, with readers creating content around these popular worlds both on and off #BookTok. Spanish users also participate heavily as seen through the top #Libros and #LibrosRecomendados hashtags.
Writers are also a big part of the community as both book authors and online writers participate in the conversation and share their works with likeminded users. #AuthorsOfTikTok appear frequently in BookTok videos accompanied with tips, exercises, and announcements for their upcoming work. When an author becomes popular on #BookTok, it can lead to an astounding jump in book sales or the beginning of a career as a writer.
Chloe Gong joined TikTok while working on a book and grew a community of 100k supporters leading up to its release. After publishing her first novel, "These Violent Delights," in November, during her senior year at the University of Pennsylvania. The novel became a New York Time's Bestseller and Chloe continues to create content for a community of aspiring writers, giving advice and creating entertaining content as she continues her career.
Another notable example of a novel and author gaining momentum on TikTok is the surge in popularity for They Both Die at the End by Adam Silvera. This novel was published in 2017, but exploded onto bestsellers lists thanks to reaction videos from the #BookTok community. The association between the title and its popularity is so great that most book stores online have appended the name "TikTok made me buy it!" to the novel's title.
The impact of #BookTok has also reached international success. Earlier this summer, Japanese TikTok creator Kengo (kengo_book), who is a popular #BookTok creator for the region, posted a TikTok video introducing the novel "Lipstick on the Afterimage," a book originally released in 1989 by Yasutaka Tsutsui. The video's comment section became a discussion board and led the 30-year-old novel to become ranked among the top books on many online shopping sites while selling over 100,000 copies in only a few weeks.
This process has repeated itself over the last year with Madeline Miller's The Song of Achilles, We Were Liars by E. Lockhart, and countless other books. This is part of the reason why Barnes & Noble has a #BookTok table near the entrance to each of its stores.
Like Barnes & Noble, other book stores have joined the #BookTok community to share life as a bookstore worker, add book recommendations, create bookstore comedy, restocking, membership, new release, and more. These stores use TikTok to show the fun side of book store life and encourage potential readers explore the physical stores in their area.
Libraries and librarians have also found a home on TikTok, sharing the day-to-day life of their jobs, unique book facts, and encouraging users to sign up for their programs and services. While typically thought of as quiet places, #LibrariansOfTikTok and #LibraryTikTok offer librarians an opportunity to show off their personal creativity and make some noise for their favorite library characteristics. Check out these hashtags to see what countless local, public libraries have to offer.
On the book publishing side, Penguin Random House is very in-tune with #BookTok trends and frequently collaborates with creators, rounding out all aspects of the book industry found on #BookTok. From writing to publishing, selling, reading, and finally recommending, you can find it all here.
Books are among the oldest forms of entertainment, and, in line with TikTok's mission to inspire creativity and bring joy, #BookTok has delighted book fans and encouraged others to take a break from watching to enjoy reading. For those new to TikTok, they might be surprised to find such a vibrant literature community, but #BookTok is just one of several communities of likeminded individuals that the app has fostered leading to a widespread cultural impact off platform.