By Sean Kim, Head of Product, TikTok US
Today we're excited to introduce TikTok Jump, a new way for creators to share engaging and informative content on TikTok. Built by third-party providers, Jumps are mini-programs and services that creators can link to within their videos. Users around the world can click these links to explore recipes, take quizzes, discover useful learning tools and much more, creating more dynamic and practical experiences for our community.
TikTok has become a destination both to be entertained and to learn; through TikTok Jump, we're creating that "last mile" of our community's discovery journey and helping to spark action and deeper interaction both on and off the platform. An expanded group of creators will now be able to use Jumps in their videos, and we'll continue to gradually roll out availability more broadly.
TikTok Jump wouldn't be possible without the creativity and innovation of our early beta collaborators. Whisk, Breathwrk, Quizlet, StatMuse, and Tabelog have each created convenient and informative Jumps that have empowered our creators to share mouthwatering recipes, calming breathing exercises, Spanish and French vocab flashcards, interesting sports stats, and more. TikTok Jump will also be featuring Wikipedia content as part of the site's principles of free use.
"We are thrilled to be a leading partner in TikTok Jump," said Nick Holzherr, Head of Whisk. "Since initiating a limited Beta earlier this year, TikTok and Whisk have helped alleviate a long-standing problem that recipe creators face: how to allow TikTok users to view and save full recipe content. Not only are TikTok creators using Whisk to add recipes previously published online; they're also sharing unique TikTok recipes that don't exist anywhere else."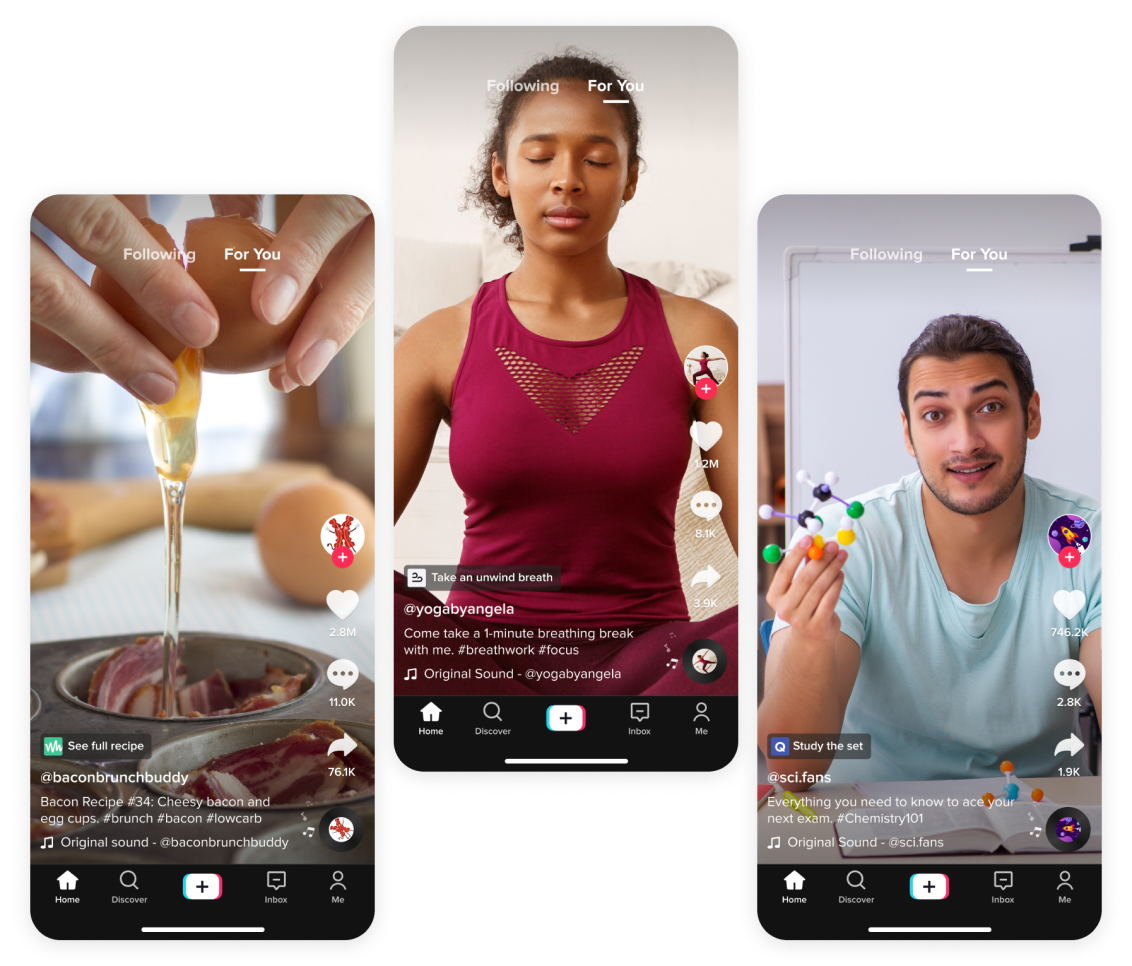 New providers including BuzzFeed, Jumprope, IRL, and WATCHA will also be launching their own Jumps in the coming weeks. From movie reviews to beauty tutorials, we're excited to be expanding TikTok Jump to new verticals and use cases, and we look forward to seeing how our creators leverage these new mini-programs in their content.
As we take the next steps in the evolution of TikTok Jump, we're now opening the program to new providers who can offer exciting experiences for our community. With HTML5 compatibility and minimal technical integration, Jumps are easy for providers to build and deploy. The use cases for TikTok Jumps are almost limitless, and we look forward to working with selected providers to build innovative Jumps that help fuel the instructive and entertaining content our community craves.
Through TikTok Jump, we're excited to make the in-app experience more dynamic and engaging than ever. To learn more about TikTok Jump and start the application process to become a provider, go to www.tiktok.com/jump.
Correction: While Wikipedia was selected as one of six initial content providers to feature through TikTok Jump, our blog post has been corrected to clarify that neither Wikipedia nor the Wikimedia Foundation - its nonprofit operator - collaborated or partnered with TikTok on the Jumps feature.
---