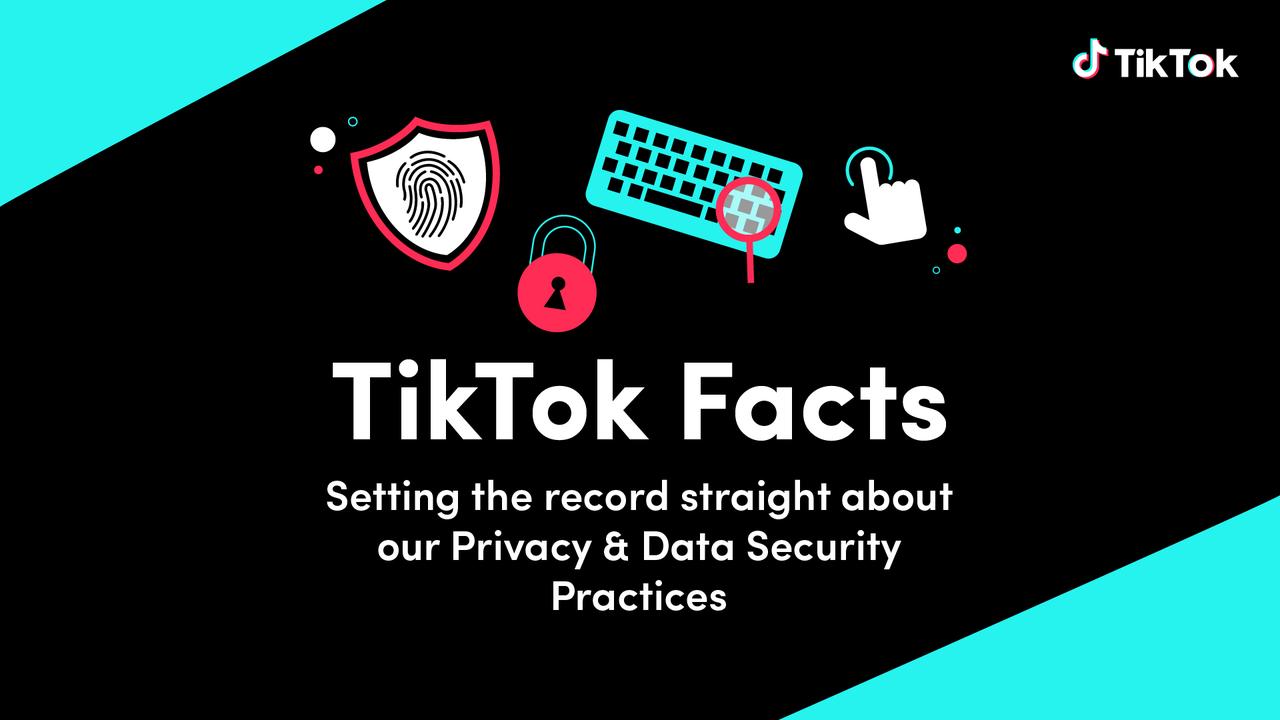 We are continuing TikTok Facts, a new series intended to set the record straight about information we collect and how we use, share, and protect it. In this post, we're addressing some of the most common claims around our personalized advertising tools. We detail the information we collect in our privacy policy and you can learn more about our data practices in our privacy center.

Advertising on TikTok
Businesses show ads on TikTok to reach people in creative and meaningful ways. Ads help keep TikTok free for our community to use.
You will see different kinds of ads when you use TikTok. All of the ads that TikTok is paid to place in user feeds or the search page are clearly marked with a "Sponsored" or "Ad" icon. You can interact with the ad very much in the same way as content posted by users. For example, you can share, like, comment on, or replay an ad if the advertiser enables these features for a particular ad; you can also tailor your ad experience and mark "Not Interested" if you're not interested in an ad and want to see similar ads less frequently in the future.
TikTok Ad Policies determine the type of products and services that can be advertised on TikTok, in addition to the type of advertising content that is prohibited or restricted on our platform. Additionally, our terms instruct advertisers not to share certain data with us, such as health information, and we continuously work with our partners to avoid inadvertent transmission of such data.

Information we use for ads
We want advertising to enhance your TikTok experience by making it personalized to you and your interests. To achieve that, TikTok shows you relevant ads that use information you provide, that we automatically collect about you as you use TikTok, or that advertisers and measurement partners share about you, including:
Location information: For example, you may see an ad from an advertiser wanting to reach TikTok users in Berlin, Germany if we think you are in Berlin based on your location information. Learn more about how location information is collected.
Language information: For example, you may see an ad from an advertiser wanting to reach Spanish speakers if your app language is set to Spanish.
Device and network connection information: For example, TikTok might show ads for a mobile app if it's supported on that device's operating system or it may show ads targeted to an operating system version or network carrier.
Demographic information you provide: For example, the age you provide when you sign up for a TikTok account can affect whether TikTok shows you an ad for a car rental service available to people aged 25 and over.
On-TikTok activity: TikTok may display ads about things you may be interested in, based on how you view, search, share and like content or interact with creator(s), as well as your previous interactions with similar ads. For example, a pet store might want to advertise a sale on dog toys to people interested in dogs; we might show this ad to users who liked a lot of videos tagged with the hashtag "dogs."
Off-TikTok activity: TikTok may personalise ads based on the information shared by our advertisers, measurement and other partners. This may include information about the page a person visits on the advertiser's site or app, information about actions a person takes, and information that helps us link this information to a person's TikTok account. This may include encrypted email, phone number, device or browser identifiers (such as a cookie). For example, a fashion brand may want to promote their summer clothing collection to customers who've visited or purchased from their website in the past. The brand can share this off-TikTok activity with us so that we can show its ads to the TikTok users it's trying to reach and who we think may be most interested in their ads.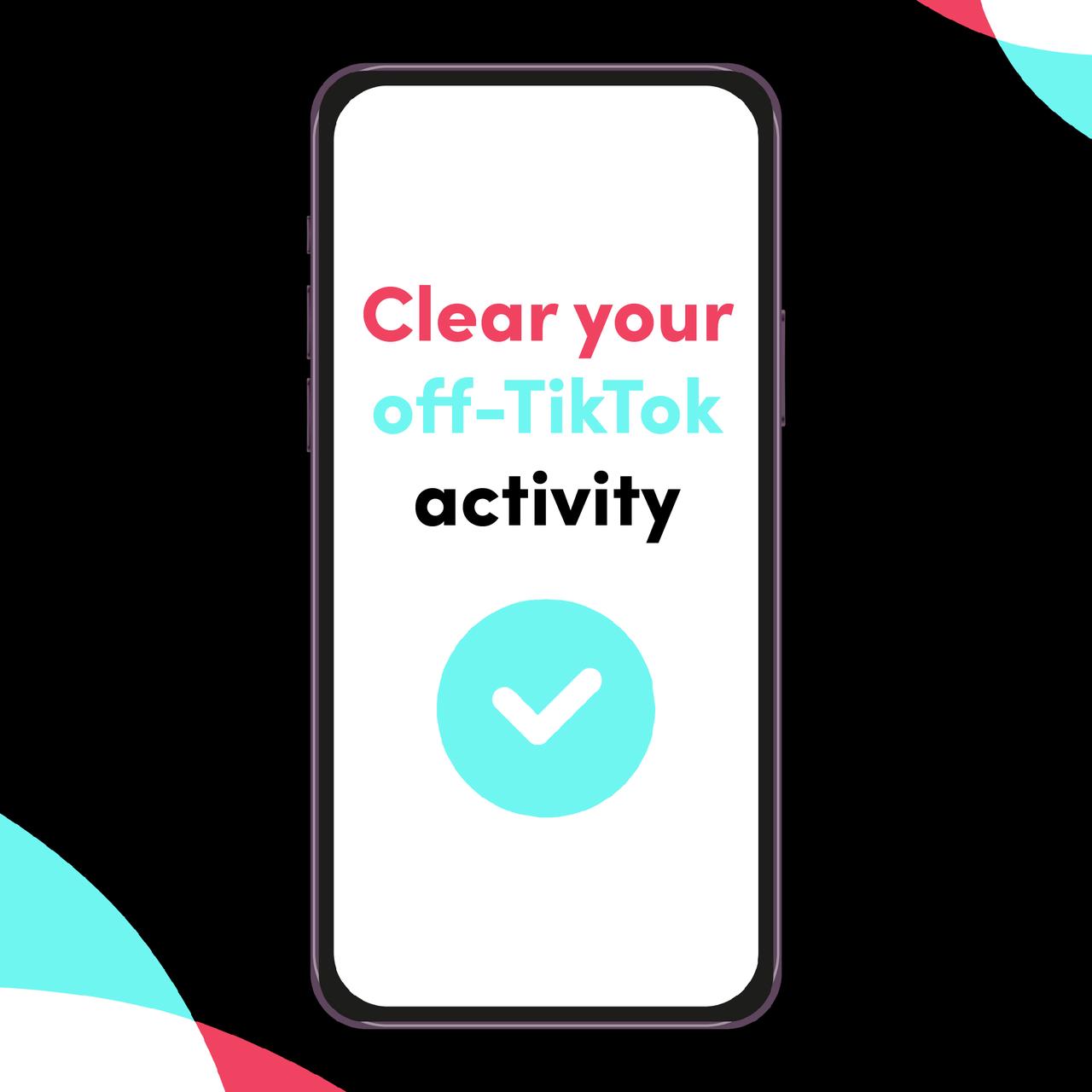 Improving transparency and accountability
While some may find the inner workings of digital advertising confusing, we strive to communicate our ads practices simply and directly and aim to be transparent with our users on how and why they are receiving specific ads. We have built privacy into TikTok by design so that our community can confidently discover, create, and enjoy diverse and entertaining content. We offer users several tools to help customize what and how their data is shared:
About this ad: is an in-app transparency feature that allows you to see why an ad is being shown to you. With a couple of taps, you can see some ways how an ad was personalized using various targeting information selected by the advertiser, such as location information, age range, inferred gender information, inferred interests, and your behavioural information based both on your on and off-TikTok activity. This allows TikTok users to have a clearer understanding of how advertisers reach them on TikTok and to further personalize their advertising experience.
Mute an advertiser: If you want to take a break from seeing ads shown by a particular advertiser, you can "mute" an advertiser from reaching you for 28 days in advertiser settings.
Clear your off-TikTok activity: You can clear activity that advertising partners shared with TikTok about you that may have been used to show you ads in "Ads->Your Off-TikTok Activity" settings if you would like a different ad experience. You can clear your activity every 24 hours.
Update your ad interests: You can view and adjust the interest targeting categories inferred by TikTok and used by advertisers to target ads to you in "Ads->How your ads are personalized."
Change language: If you would like your ads to appear in a different language, you can change your app language setting in "Language."
Advertising tools
TikTok offers advertising tools that allow businesses to share information about the actions people take on their website, apps, and other properties with TikTok. Sharing these actions with TikTok helps advertisers measure how their ads perform, improve how and when to show their ads to people who may be interested in their products or services, and create target audiences. You can review your ad privacy settings in the TikTok app.
To help businesses share the actions people take on their websites with TikTok, TikTok offers the TikTok Pixel, code that brands can choose to place on their website, and Events API, a server-to-server connection, that brands can use to share information. With both tools, advertisers have choices over the data they share depending on their advertising goals. The TikTok Pixel, Events API or any TikTok advertising tool only receives information about your off TikTok activities when the advertiser chooses to share it with TikTok.
TikTok's advertising tools are created with safety and privacy as core requirements. We are continuously working to increase transparency about our platform and empower people with tools to control their advertising experience.