There are so many ways to make your videos shine on TikTok. You can speed videos up, slow them down, add transitions, and apply all kinds of creative effects, voiceovers, and filters to your posts. In just the same way, you can bring your photos to life on TikTok, too, with a variety of special effects and features made just for still images. Make your photos stand out with some of these tips, tricks, and delightful photo features on TikTok.
Green Screen Stickers
You already know and love TikTok's Green Screen video effects - from the original Green Screen effect (which supports photos and videos) to Green Screen Sky and Green Screen Thought Bubbles. But for the times you want to share photos mid-video, we recommend trying the Green Screen Sticker, which allows you to drop a photo sticker into any TikTok video. To access Green Screen Stickers, press the Effects button at the bottom-left corner of the Record Video page. From there, find the effect icon that looks like a person gazing up at the Green Screen logo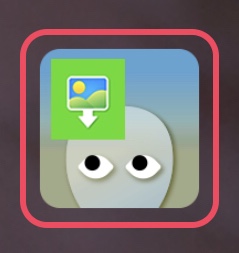 Once you click the effect, you'll be able to select an image from your device and load it into your video as a Green Screen Sticker. This effect is a great way to reference photos in your video by pasting them directly into different clips, whether you're providing commentary on the photos you embed or, in some cases, delivering flawless character impersonations that require photo references.
Make a slideshow with your photos
There are some stories that can only be told in photos. If you find yourself wanting to share a photo album in video form, you might consider building a photo slideshow. You can make a slideshow by going to the Record Video page, pressing the "Upload" button at the bottom-right corner of the screen, toggling from "Videos" to "Image," and selecting the photos you'd like to include in a slideshow.
Once you've selected your photos and hit "Next," your images will be played in slideshow format in the same order that they were selected. From there, you can choose to add filters, voiceover, sounds, text, and more to your slideshow. Make it creative!
Make a video with just a single photo
That's right, even a single photo can now be transformed into a video on TikTok! Just like with slideshows, click the "Upload" button on the Record Video page and select a single photo you'd like to have turned into a video on TikTok. Then, press the "Next" button, and you'll be all set. That's all you have to do! TikTok handles the rest by automatically adding sound and effects to your image, giving it dimension and making it pop. Making and sharing videos on TikTok has never been easier!