Getting started on TikTok is a snap, whether you're looking to enjoying creative content or make your first video. At the same time, some of our more prolific creators have asked for greater insights to help them get the most out of their experience. These creators are passionate about growing their audience and eager for more complex insights to help them better connect with the community.
That's why we're now introducing Pro Accounts to offer avid creators greater visibility into how their videos are performing and resonating with fans. Enabling an optional Pro Account can provide additional tools to help you grow and track your performance.
What's in a Pro Account?
To start, we're offering dedicated creators an Analytics tool to help you gain better understanding of your performance and engagement. This tool provides an overview and insights on things like your weekly and monthly views, follower growth, and trending videos.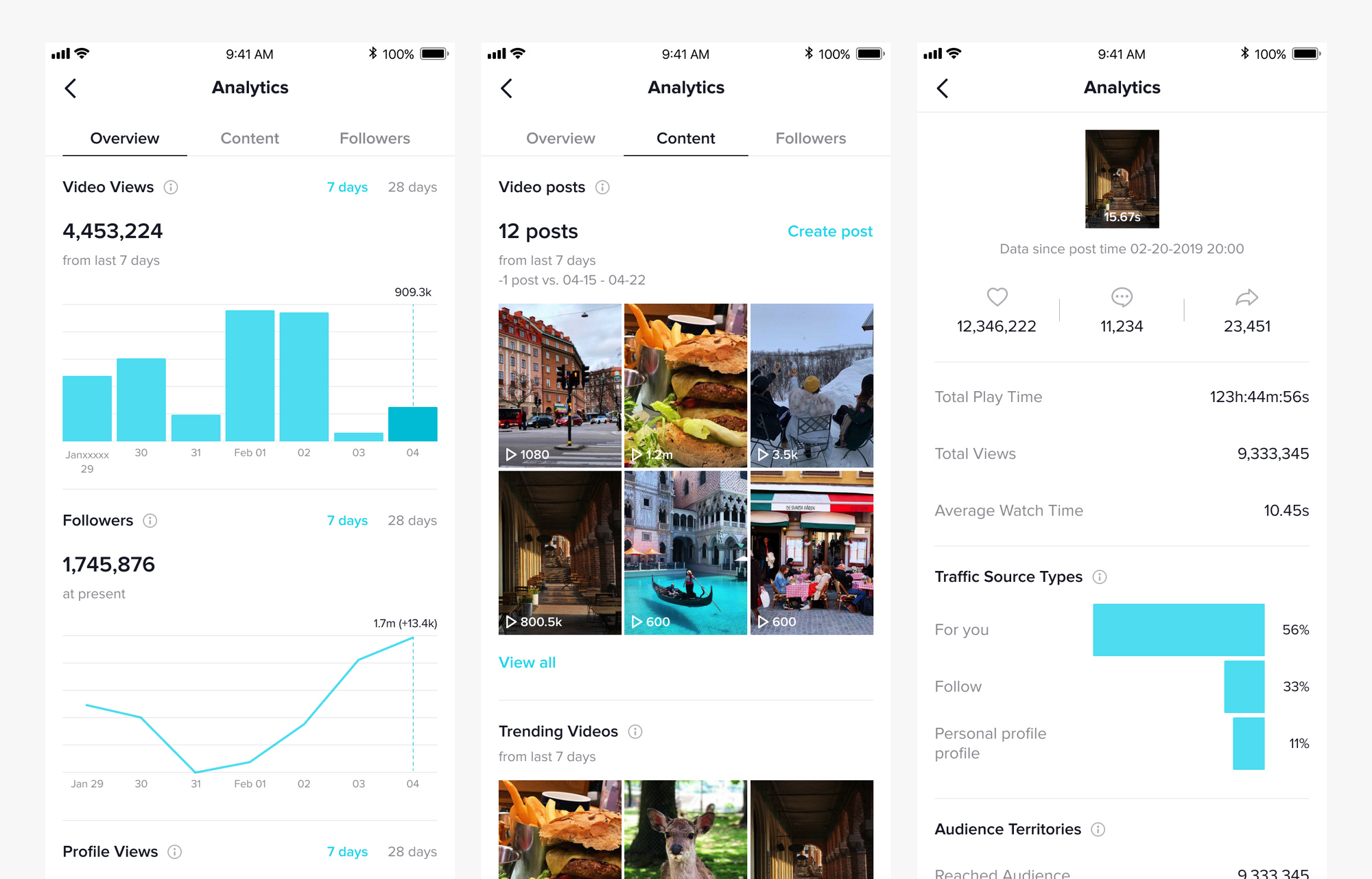 How to set up a Pro Account
From your profile page, open the Privacy and Settings tab
Choose "Manage My Account"
Tap "Switch to Pro Account" and follow the steps from there
Once you activate your Pro Account, you'll fine a new analytics button under your account options. Simply tap into that and explore!
We're making this feature available to anyone who wants to enable it, and we can't wait to see how our creator community uses this to bring their content creation to the next level.