As we walk into Fashion Weeks across the world, creators form part of a cultural moment that permeates far beyond the runway and share a one-of-a-kind fashion experience together with the TikTok community. On February 28th, Off-White c/o Virgil Abloh™ is making its TikTok debut with the first-ever multi-camera LIVE Line-Up to present Spaceship Earth an "Imaginary Experience".
This LIVE Line-Up is a first-of-its-kind experience, hosted by Unknown T, using new multi-camera features exclusive to TikTok that put users fully in control of what they see. The TikTok community will be able to choose between different rooms they want to experience - from front row, to backstage, to the DJ booth and so much more. Together with Off-White™, we're bringing a newly immersive POV to Paris Fashion Week where the front row is accessible to everyone.
Whether it's an unboxing video or a runway show, what makes Fashion on TikTok so special is the co-creation among brands, creators, and fashion enthusiasts across the world. As a brand, Off-White™ is known for turning luxury fashion on its head with abstract approaches that equally resemble art and apparel. As a visionary, Virgil Abloh was known for his commitment to challenging the status quo, which lives on to empower and inspire many through a shared love of creativity. The fashion community on TikTok is a launchpad for new trends and cultural conversations, and we're excited for the inspiration that's to come from Off-White's™ newest collection.
On Monday, February 28th, DJ Creators will go live in different parts of the world - covering Tokyo, Ghana, London and Paris - playing a continuous set leading up to the live event in Paris at 7:30pm CET / 1:30pm ET.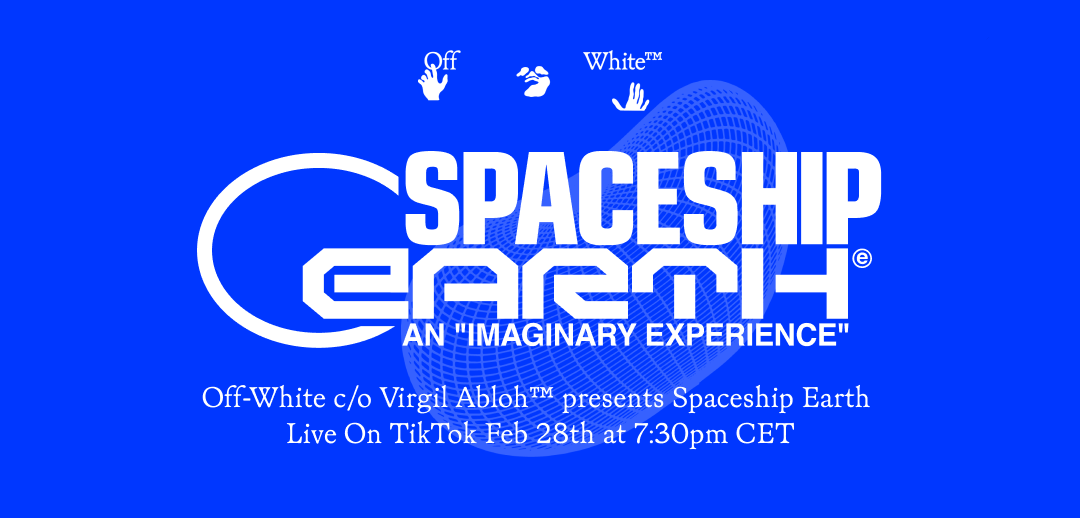 "Virgil Abloh inherently understood the cultural shift towards inclusive, layered brand experiences that inspire globally," said Sofia Hernandez, Global Head of Business Marketing at TikTok. "This is driven by the youth of our culture whose interests are multidimensional: they're creators who love fashion and music and art and sports. TikTok is thrilled to be able to collaborate with Off-White™ to create an immersive experience as multifaceted as our TikTok community and serve up the inspiration they continue to seek on our platform.
On February 23rd, Off-White™ made its debut on the platform under the handle @off____white. The TikTok community is a direct reflection of the world around us, and we're eager to welcome Off-White's™ voice to the conversation. Tune in on February 28th at 7:30pm CET / 1:30pm ET to celebrate the culture, couture, and community that is Off-White™.