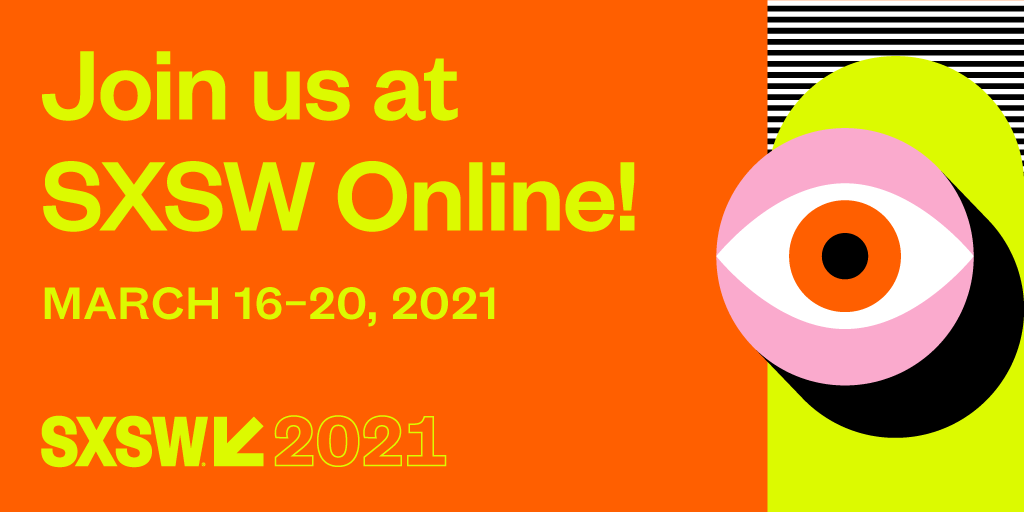 Tell me TikTok is making its debut at SXSW without telling me TikTok is making its debut at SXSW...
For the first time ever, TikTok is taking the virtual stage at SXSW alongside our TikTok family – the brands, musicians, artists, and creators who truly embody creative expression – to shine a light on their perspectives on how TikTok has been moving trends and culture forward. It has been inspiring to see how our communities are embracing TikTok to express themselves and connect with their audiences.
Through panels, roundtables, and discussions, we're going to dig deep into how brands are an essential part of the cultural and social conversations happening on TikTok and the impact TikTok has made on the Music industry. Check out our exciting lineup below, and be sure to tune in to TikTok's SXSW takeover.
On-Demand March 16 - 20: Driving Culture Through Content

Over the past year, we've seen TikTok become a breeding ground of conversations, memes, and trends that have gone on to influence culture. In this session, Sandie Hawkins, US General Manager of Global Business Solutions at TikTok, will be joined by Deborah von Kutzleben, VP, Brand Strategy of Advertising and Menu at Arby's, AJ Curry, Senior Manager of Social Content at NFL, and Melanie DiBiasio, Senior Manager of Digital Precision Marketing at Ocean Spray, as they discuss how their brands are navigating TikTok to make their own stamp on culture, tell their story, and connect with an engaged TikTok community in an entirely real and authentic way.
On-Demand March 16 - 20: TikTok Music Curators Roundtable

This roundtable discussion of TikTok music artists will discuss the various ways music breaks and is consumed on the platform. Moderated by TikTok's Music Editorial lead William Gruger, the panel will also include members from the TikTok artists who have used the platform successfully to build a fan base and find successes in their music, including Max Motley, Devon Vonder Schmalz (better known as Dev Lemons), Blu DeTiger, and Tai Verdes.
Tuesday, March 16th, 1:30pm CT: Think like a Marketer, Act like a Creator

TikTok is ushering in a new age of entertainment, where everyone has the tools to create, connect, and capture the world's attention. In this session, Sofia Hernandez, Head of US Business Marketing at TikTok, will be joined by Alycia Mason, VP, Digital Customer Experience and Media at McDonald's, Jill Abbott, Head of Consumer and Athlete Engagement at PepsiCo and Gatorade, and Katie Soo, SVP, Head of Growth at HBO Max, as they explore how TikTok has empowered brands to think outside of the box to grow their businesses in this new age of advertising and entertainment.
Thursday, March 18th, 1:00pm CT: Going Viral: In Your dreams

TikTok has been the music industry's best promotional tool over the last two years, spotlighting artists and new music, and breathing life to catalogue hits. Global Head of Music Ole Obermann will connect with international music icon Mick Fleetwood as they talk music, how to sustain a career, the role of technology in shaping trends and culture, and what today's music stars can learn from Mick's decades at thfee top of the charts.
Thursday, March 18th, 3:00pm CT: Homegrown: TikToks for ATX. Storytelling that Drives Commerce and Community

Storytelling is essential to creating meaningful content on TikTok, but if you're unsure where to start - this is the perfect workshop for you! Join Rebecca Sawyer, TikTok's Head of SMB and Operations, Texas-based TikTok creator @lani.baker and Mindy Perry, CMO of Austin-based brand Kendra Scott, as they share a simple framework that will help all attendees understand more about how to approach storytelling and building compelling creative on TikTok.