For designers and fashion lovers everywhere, September is the month to usher in our fave fall trends. But this year it's different. With the majority of people still quarantined at home, and limiting their social engagements, brands have had to quickly pivot to discover new ways to connect with their customers while also bringing creative streetwear and runway to fans. That's where TikTok comes in.
TikTok is the place for creativity and joy, and a big part of that is fashion. In celebration of our community and all-things style on the platform, we've partnered with a range of amazing fashion companies and creators to launch something fabulous: #TikTokFashionMonth. From now to October 8th, the TikTok community, fashion brands, creators and celebrities will come to TikTok to strut their stuff through a series of hashtags, LIVE streams and new creative effects.
"We've seen the fashion industry reinvent what luxury fashion means to culture and society through TikTok by bringing fashion into the homes of our community during quarantine. With the launch of our TikTok Fashion Month, this is just another way for our brand partners to leverage the platform's authentic and community-driven approach to showcase their art, creativity and personalities in a unique and truly TikTok way," says CeCe Vu, Fashion Content Partnerships Lead at TikTok. "We're so thrilled to be able to offer an inclusive and immersive virtual fashion month experience for our community and are excited to see how they engage with each piece of live programming, hashtag challenge and creative effect."
LIVE from the Runway, With Love from TikTok
Now through October 8th, we will host two LIVE streams per week, featuring runway shows by luxury designers including Saint Laurent, JW Anderson, and Louis Vuitton.
Check out the schedule here:
"It's always been important for JW Anderson to work with new technologies and platforms. I think TikTok is challenging norms and innovating the way JW Anderson does," says Jonathan Anderson, Founder and Creative Director at JW Anderson. "I am very excited to be working directly with TikTok this season to show our Women's SS21 collection on the platform."
The Moment You've All Been Waiting For
On the final night (October 8th), dust off that party fit because we'll wrap #TikTokFashionMonth in style. Nick Tangorra will host our TikTok Runway Odyssey, an exclusive, first-of-its-kind virtual fashion runway LIVE stream in partnership with PUMA and Alice & Olivia. Throughout the night, you can expect to see some of your favorite creators make their runway debuts and be the first to shop exclusive capsule collections that can only be found on TikTok.
For the live stream, PUMA has partnered with Black TikTok creators and designers for their exclusive collection - including Jufu, Ajani, Dominic Toliver, Taylor Cassidy, and Makayla - with $10K in proceeds from the sales going directly to the Equal Justice Initiative.
Alice + Olivia co-designed their exclusive capsule collection with TikTok and will have top creators - such as Melaine and Miranda Wilking, Janette Ok, and Bria Jones - model the designs. A portion of the proceeds from the Alice + Olivia capsule will go to CFDA.
"TikTok is an amazing innovative platform for creative expression merging the worlds of fashion, music, art and design," says Stacey Bendet, CEO and Creative Director of Alice + Olivia. "I love the creativity it provides for brands in terms of sharing our clothes and connecting with our customers. Collaborating on a fashion week capsule to support inclusivity and diversity was really fun to work on and I can't wait to see the content created with our designs!"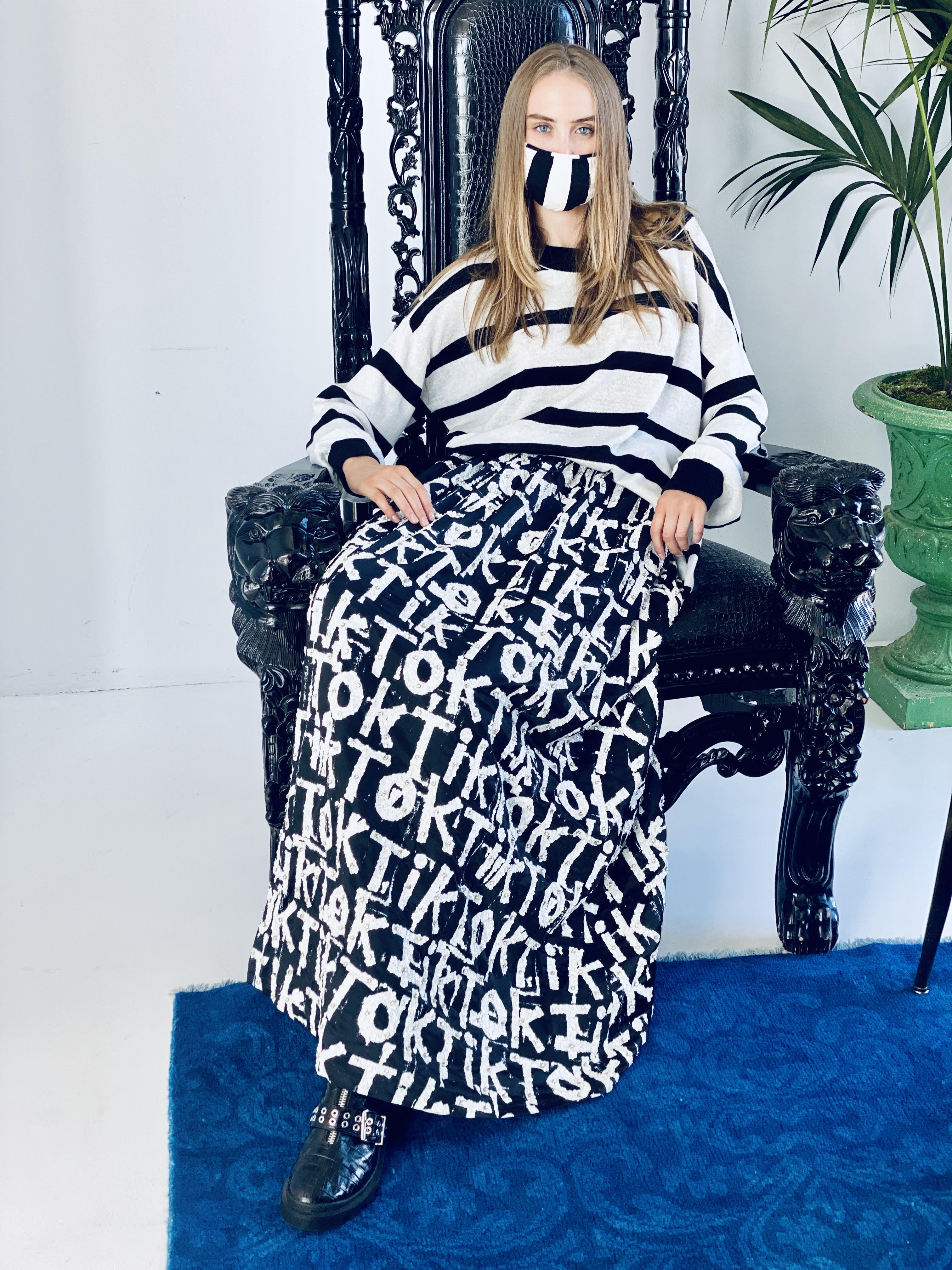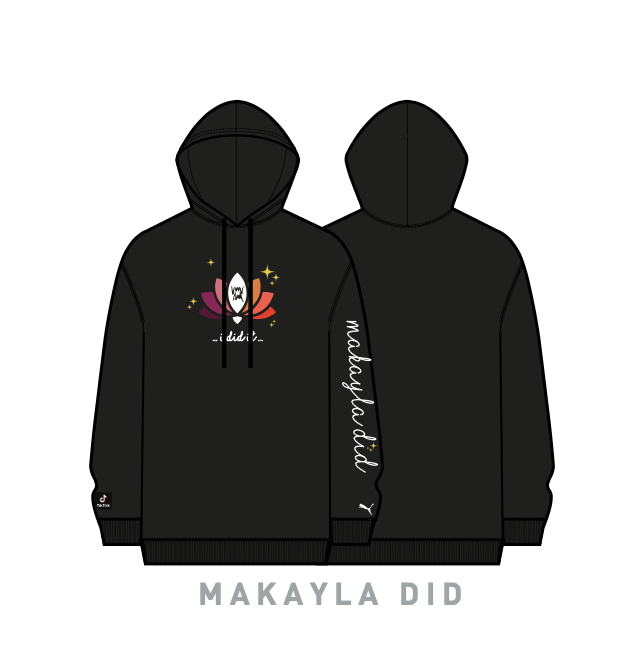 You Better Werk These #Hashtags
And lastly, introducing the hashtags our community can engage with all month long to join in on the fabulous fun.
#TikTokFashionMonth: Pull out your best looks, get ready to walk the runway, and join us for #TikTokFashionMonth.
#GetTheLook: Saw a perfect look that you loved, but not sure where to start? Here's how to #GetTheLook.
#Fashion101: Necessary basics, everyday essentials, keys to color blocking. Welcome to #Fashion101.
As the world continues to adapt to a new normal, we couldn't be more inspired by the passion and inclusivity of the fashion houses, brands, creators and celebrities on TikTok. We're excited to be able to bring together such a glamorous group of people and brands and invite our community to a front row seat into the future of fashion.