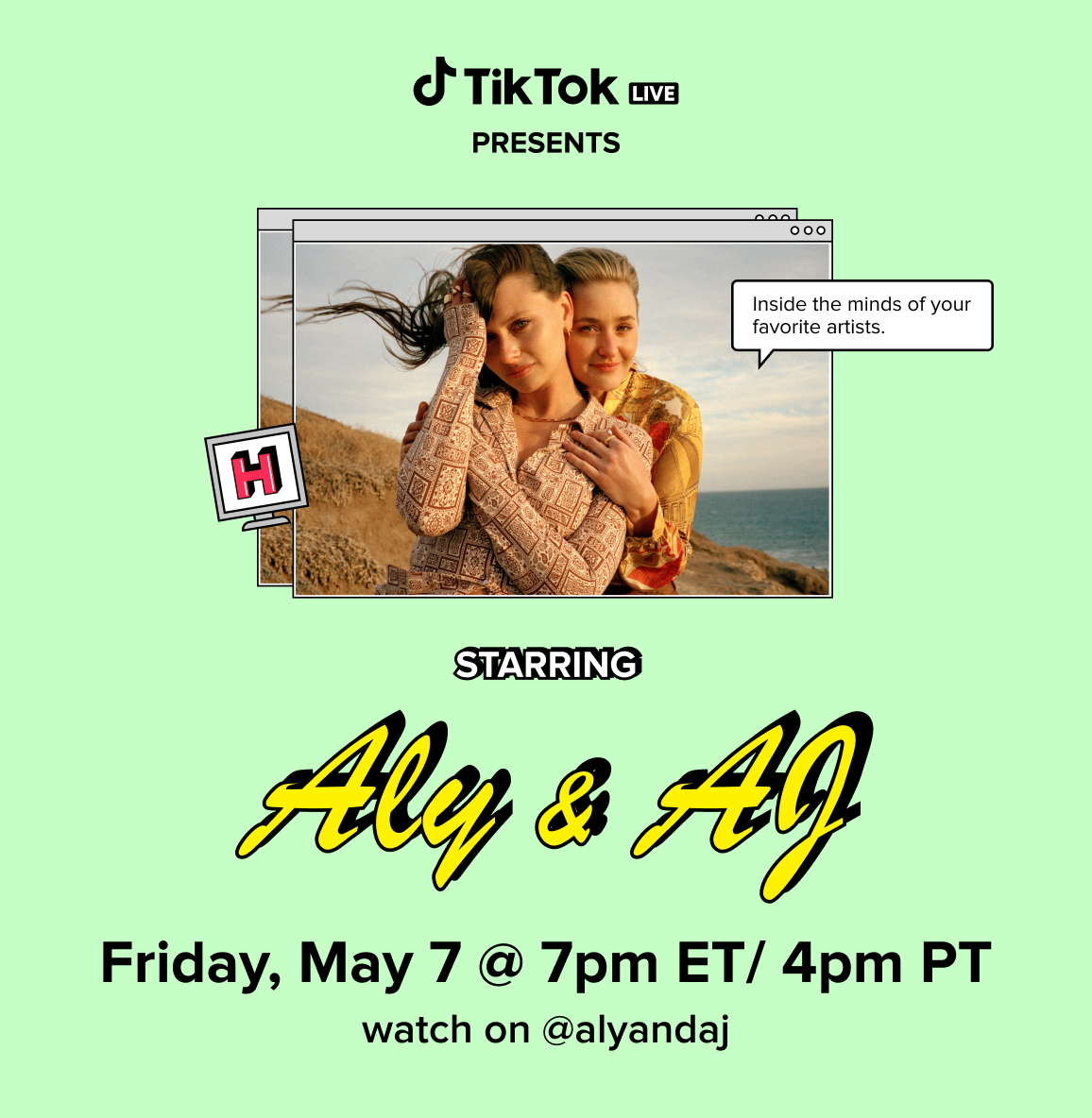 Aly and AJ will be the next guests on TikTok's Headstream, our new interactive LIVE series that invites fans to enter the minds of their favorite artists the day they drop new music. For 30 minutes, on Fridays at 4PM PT/7PM ET, Headstream invites artists to introduce their new music, interact with fans in the live chat, and get into some real talk with their toughest interviewer yet—themselves. The next session drops with Aly and AJ today on @alyandaj and will feature music from their new album A Touch of the Beat Gets You Up on Your Feet Gets You Out and Then Into the Sun.
The duo went viral on TikTok this year with their 2007 hit "Potential Breakup Song" leading to the creation of over two million videos. Most of the videos feature users lip-syncing the song out of sync using different locations or shots. The viral moment on TikTok Is believed to have encouraged the duo to remaster the song and make new music.​
Stream their new album and catch them on tour at the top of next year!