Angelica Torres is a bilingual content creator known on TikTok as @candylover89official. She was born and raised in Puerto Rico, moved to the U.S. when she was 11, and went on to start her own business at 16, all while spreading positivity on social media. She creates bilingual content such as fun makeup tutorials, makeup product reviews, beauty trends, and much more. She wants to inspire people in the Latinx community and beyond to do what they love and to work hard to pursue their dreams. Read more below to find out how Angelica finds support in her community and culture!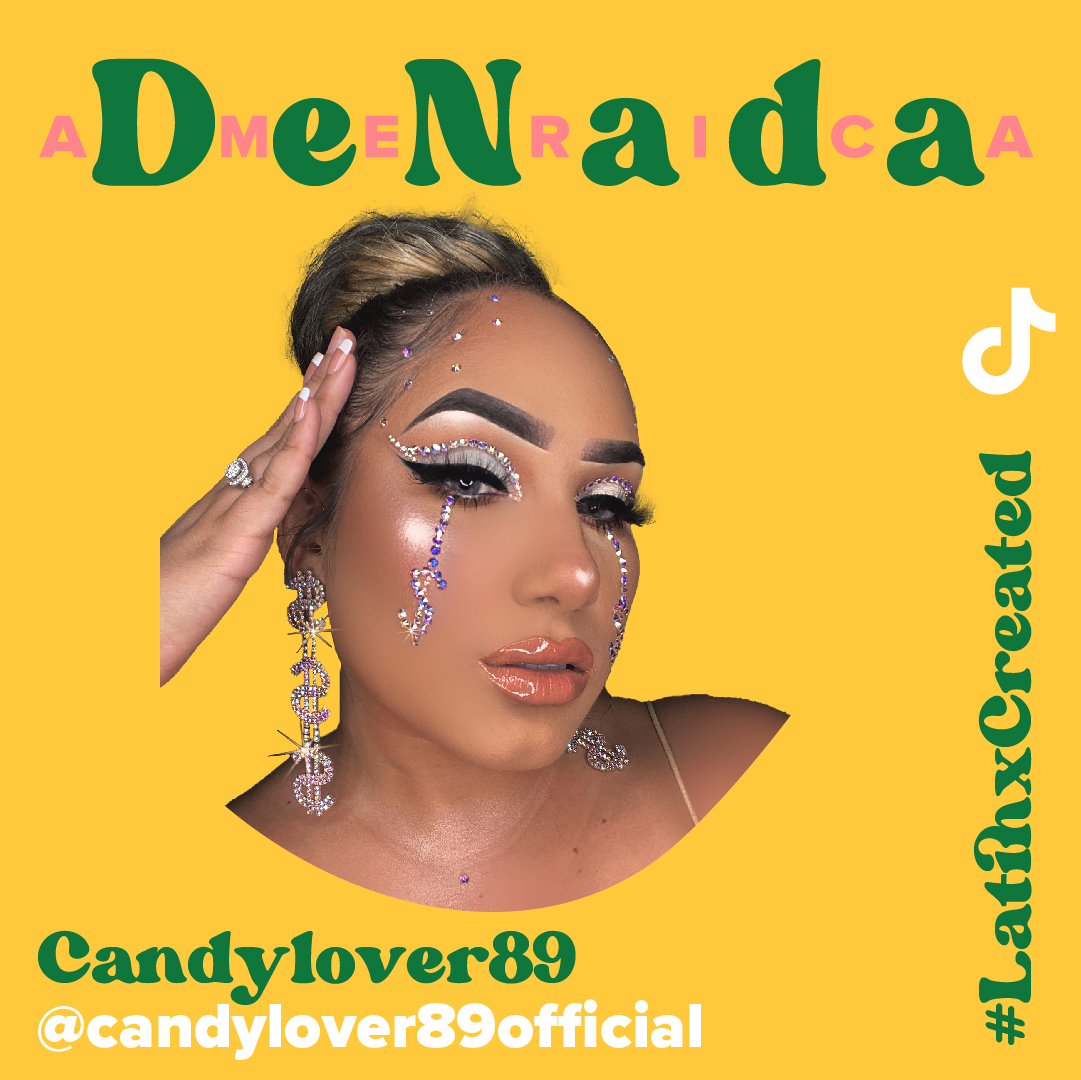 What does it mean to you to be part of the Latinx community?
No matter where you are, you'll always be able to find a sense of family and comfort. My community has taught me how to go above and beyond and never stop working hard in order to achieve my dreams. As a part of the Latinx community I want to do my part to make sure it's as inclusive as possible and make everyone feel welcome. I want my supporters to view my content and remember to feel comfortable to be themselves and do what makes them happy.
How has your culture influenced or shaped you?
My culture has influenced me so much. Moving to the US and learning a whole new language was very tough, but I have never forgotten where I am from. I love that I'm able to reach out to English speakers as well as Spanish speakers. I am so proud of being Puerto Rican and of my culture and with my bilingual content, I am also showing parts of my culture to others who might want to know more.
How do you share your culture & community on and off of TikTok?
Whether it's filming videos on how to cook traditional dishes, making dance tutorials for the bailes, or playing my favorite songs, I like to showcase my personal interests and traditions that I've grown up with. My content on all my platforms has allowed me to show my appreciation for the culture I grew up in.
How has the TikTok community inspired you?
TikTok is an amazing platform where everyone feels like they can have a voice. It has given us the opportunity to speak and share our content and reach a big audience. I love coming on to the app and finding new people/creators on my FYP that remind me of how fun social media can be. I come across funny videos, dancing tutorials, cooking, everything! It keeps me entertained and pushes me to continue to make content to hopefully do the same for others.
What video are you most proud of creating?
I have a few that I am extremely proud of. Prior to my grandmother passing away I did a video of me doing her makeup -- it was the first time she had ever had her makeup done and she felt so beautiful. It was a beautiful moment that I shared with three generations of my family -- my grandma, mom and me.
What are some content creation tips you would offer to other creators?
I always advise others to be themselves and have fun with their content. Also, consistency is key -- set goals, schedules, network, and collab with other creators.
Who are some Latinx creators that everyone should be following/watching?
@estefisaavy, @es_jenny_solares, @latinabeautty, @lifeofelenag, @ileanavelazquezg, @paqjonathan69, @makeupby_analiza, @alannized, @lobaloove, @lexdelvalle, @iamsofiabella, and @roccibella.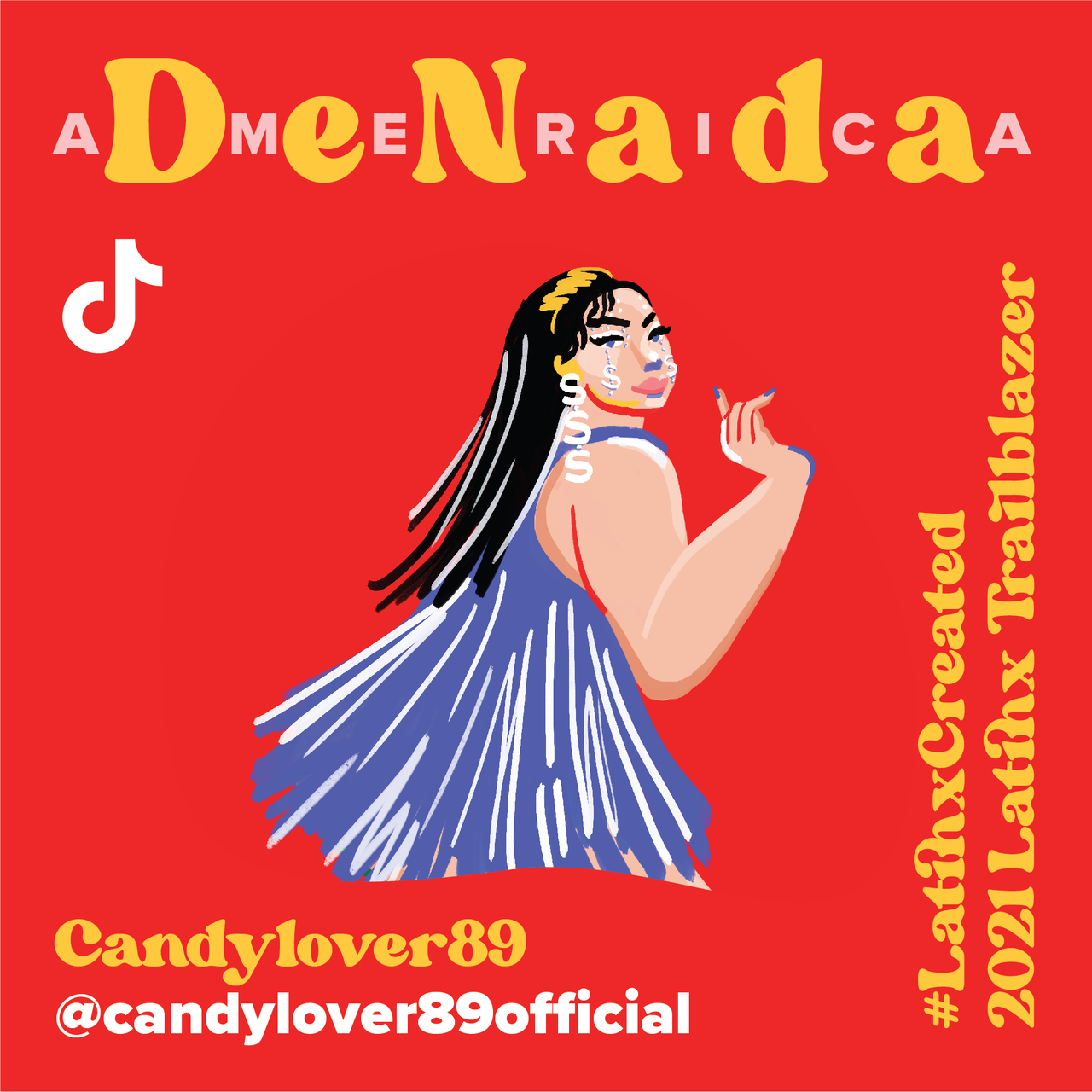 [Trailblazer illustrations created by Brazilian artist Niege Borges for TikTok's Latinx Heritage Month celebration]