TikTok has become a home for food lovers and chefs alike to share their tips and tricks in the kitchen. Through our Creator Spotlight Series, an ongoing series highlighting our star creatives, we are showcasing some of the amazing talent we see cooking up on the platform each day.
Next up in the series is @theres.food.at.home, a food and lifestyle creator bringing her cooking and business expertise to her community. August DeWindt, the mastermind behind @theres.food.at.home, shares drool-worthy recipes and tutorials, as well as insight from running two businesses in the food industry, making it easy for her community to shop and cook for themselves. Check out more from August below about her journey on TikTok, her advice to new creators, and what keeps her motivated to keep sharing great work!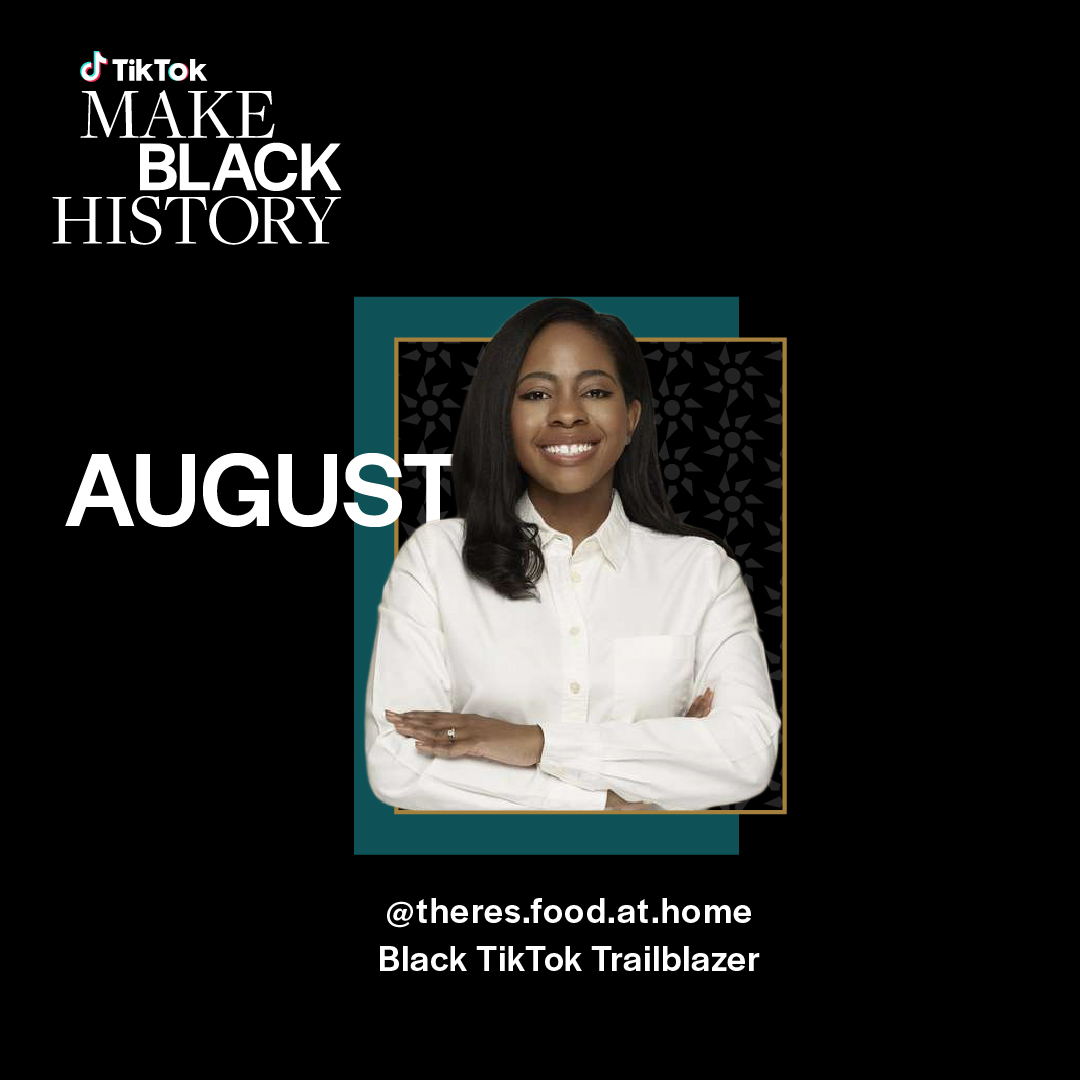 How did you get started creating on TikTok, and what was the first TikTok video you shared/published?
Due to COVID-19, I found myself with a lot more free time and decided to start my TikTok journey in April 2020. It started as a creative outlet for me to express my love for all things food, eating, and cooking. The first video I shared was actually a tour of my Brooklyn duplex apartment. The second video I shared was of skirt steak tacos.
Why do you think TikTok is the right platform for your content or why do you continue to create and share on TikTok?
I continue to create and share on TikTok because it is so community driven. The platform is fun for both the user and creator. I love how engaging people are.
What is your favorite TikTok you have made to date and why?
My favorite TikTok would have to be my Oreo "McFlurry" copycat video. It was so fun to make because I actually went to McDonalds and they were really out of the McFlurry, I found that hilarious and was able to use that in the video.
What lights a fire in you?
What lights a fire in me is being able to help people – whether that's employing people at my business or sharing my recipes and budget tips online and inspiring people to make good food at home.
Any advice for new creators?
For new creators, I would say never stop loving the content you put out and having fun with it. Don't feel pressure to have to constantly put out content if you don't connect with it. We tend to get caught up in the metrics sometimes rather than just having fun with it.
What does being a Trailblazer mean to you?
Being a trailblazer is a great responsibility to me. It means that people will be looking to you as someone to aspire to. It means paving the way for others to follow and become even bigger and better.
Who are some Black creators that everyone should be following/watching?
Some Black creators that everyone should be watching are @_justemela_ and @knawt.kai. Temela highlights different small businesses around New York City, and a lot of them are Black-owned. The videos are so cool, I love watching them. Kai does fashion, and not only does he show fashion and styling tips, but he also makes some of his own clothes and gives posing tips too.