Alexia Del Valle is a 23-year-old Puerto Rican from New Jersey. She recently graduated from college, where she got her start on TikTok by using the app as a creative outlet to express her humor and represent her culture. She is mostly known for her "fun single aunt" videos where she acts out being a Latina aunt in different situations. She is a proud Boricua and loves to represent that in all that she does. Read more below to find out how Alexia expresses the love of her culture through her videos: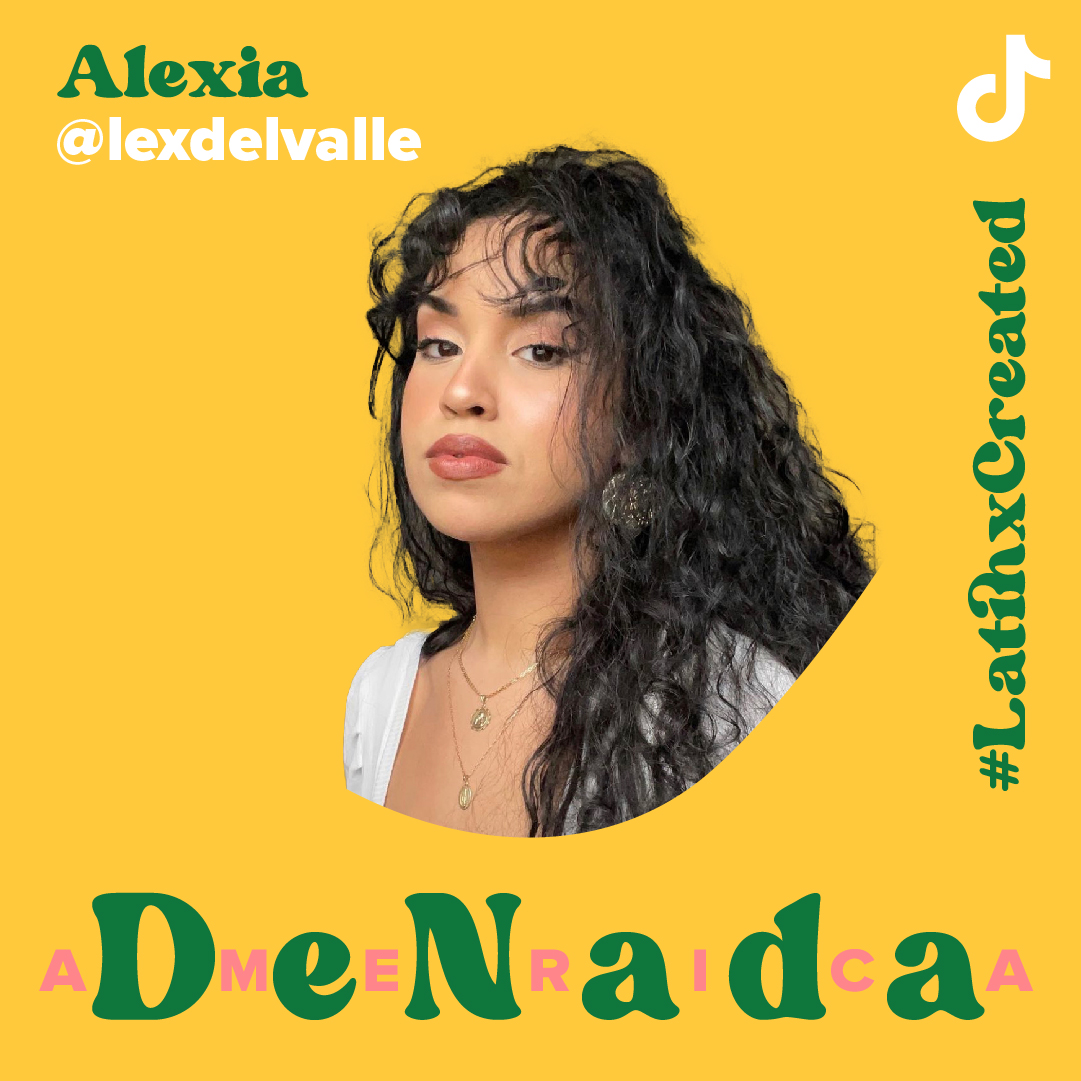 What does it mean to you to be part of the Latinx community?
It means that I am able to connect with people from all different backgrounds. No matter what part of Latin America someone is from we all have something in common, whether that be struggles or our upbringing. We are all one family.
How has your culture influenced or shaped you?
My culture is a part of everything that I do -- when it comes to my food, down to how I speak. It has made me proud of my roots and how my family has worked their way up to get to where they are now.
How do you share your culture & community on and off of TikTok?
On TikTok, my culture is in all that I do. Whether it is my transition videos representing Puerto Rican icons such as, Jennifer Lopez, Ivy Queen and Marc Anthony or my Aunt videos where I act out a "Titi" using Puerto Rican slang such as "Ay Nena" -- it's somewhere in all my videos. In my community my family raised me as a part of the Puerto Rican civic club where I participated in Puerto Rican parades and danced Salsa at our events -- we truly live and embrace our Puerto Rican roots.
How has the TikTok community inspired you?
The TikTok community has inspired me by introducing me to all different cultures and allowing me to share mine. It has also inspired me by connecting me with so many amazing followers who I have been able to impact through my videos. It has allowed me to represent my people and show them anything is possible, no matter what background you come from -- that alone is inspiring.
What video are you most proud of creating?
What are some content creation tips you would offer to other creators?
Keep going and keep being consistent. Always remember to be yourself and don't change for anyone! Your followers love to see you being YOU.
Who are some Latinx creators that everyone should be following/watching?
@monitoocrazy, @jesusacevedox43, @senoredison, and @carlosemmanuelcal.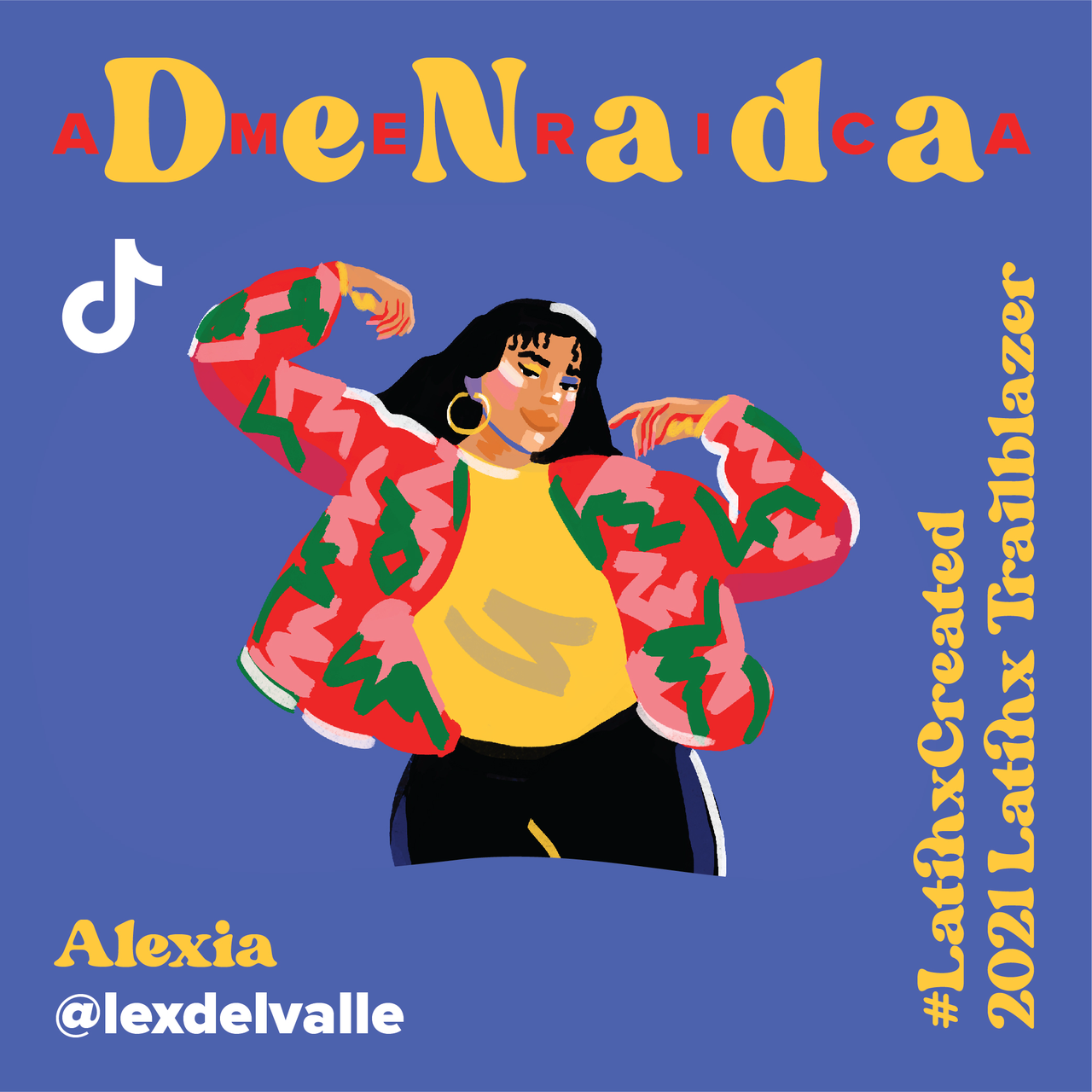 [Trailblazer illustrations created by Brazillian artist Niege Borges for TikTok's Latinx Heritage Month celebration]