Leo Gonzalez is a content creator based in Los Angeles, California. He creates short video skits based around different characters and situations – everything from news reporters to your average grocery store employee – but he also focuses on his primary character, "Junior." Read more below to find out how Leo shows his pride for his community through comedy!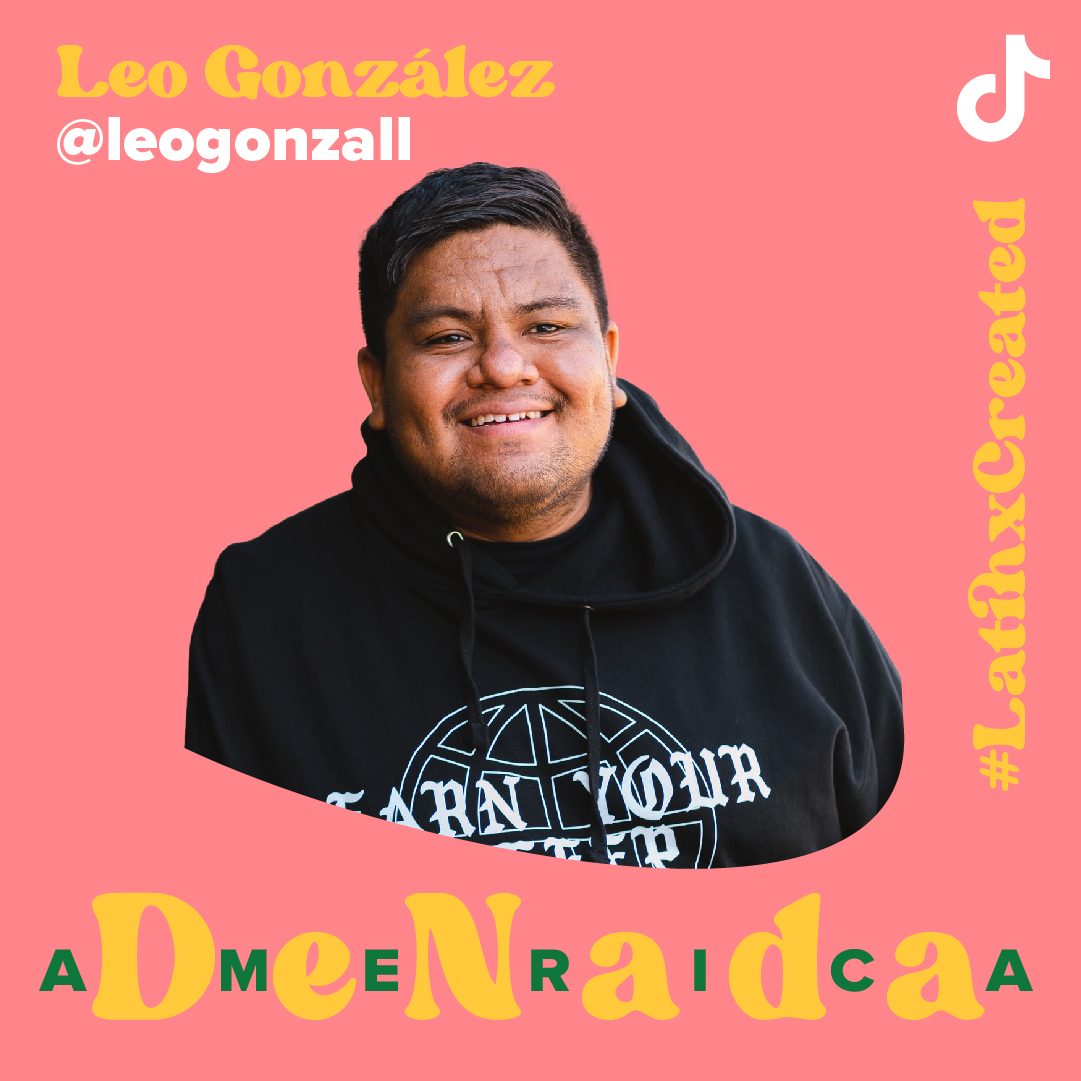 What does it mean to you to be part of the Latinx community?
It's an honor to have a seat at the table of TikTok creators and be able to showcase the things that are funny and beautiful about being a part of the Familia Latina. We get to show our talents and our voices and the sounds of our laughter.
How has your culture influenced or shaped you?
My pride for my culture has led me to create content that I am proud of and grateful to be able to create. I have found healing in humor and know the power that humor has in bringing people together.
How do you share your culture & community on and off of TikTok?
I share my favorite things about my home-country of Mexico and talk often about Guanajuato, MX. I open up about the opportunities that we have in the US and how important it is to realize and accept that, while making it a point to showcase what I bring to the US from my home where my dad and grandma live; making sure that it's clear who I am proud to be, and why.
How has the TikTok community inspired you?
The TikTok community inside and outside of Latinx TikTok has inspired me because it has shown me how together we are. It was made very clear during the first big wave of the pandemic. So many people from inside their homes across the US showed up on the app to showcase their cooking and dancing and speaking their truths. It made me feel so close and it made me feel like I belonged somewhere.
What video are you most proud of creating?
I am most proud of a video I created with George Lopez. I am proud of it because he was always my hero when I was a child and TikTok gave me the opportunity to gain enough traction to get to work with him.
What are some content creation tips you would offer to other creators?
Don't stop. There is an audience for everyone so if you love it, you should create it.
Who are some Latinx creators that everyone should be following/watching?
Lucaslopezvilet, j0nnymorales, lexdelvalle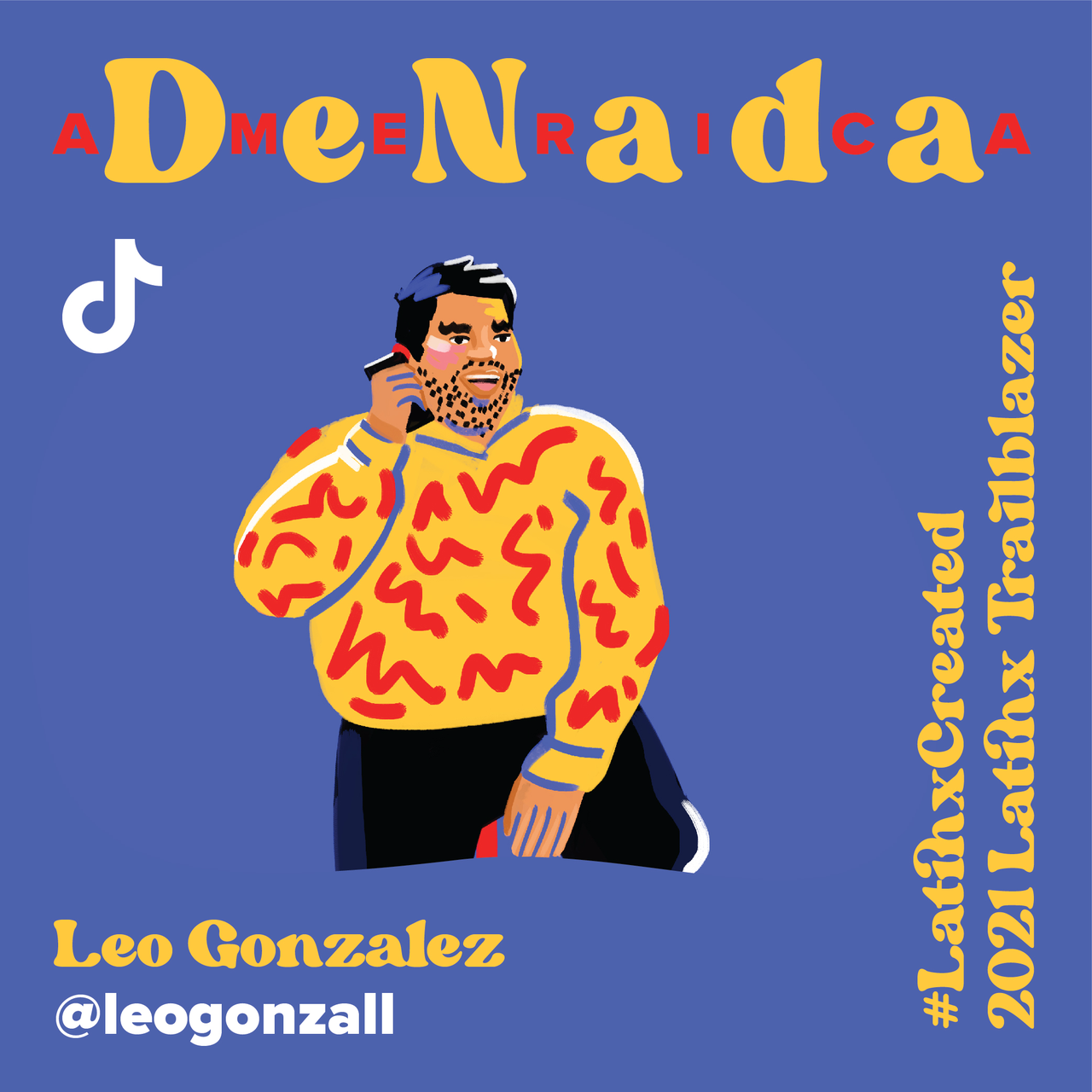 [Trailblazer illustrations created by Brazillian artist Niege Borges for TikTok's Latinx Heritage Month celebration]