At TikTok, we value authenticity and want to empower creators to share inspiring content with their communities. With our Creator Spotlight Series, an ongoing feature series highlighting creatives on the platform, we're able to to showcase all the uplifting creators we see each day.
Today we are featuring @kissyduerre, a creator from Saskatchewan, Canada who is uplifting transgender women and youth through her original and insightful content. She uses her platform to inspire her community and detail her experience as a trans woman. From sharing personal ancedotes from her interactions with family and friends to showing her community how she celebrates little moments of joy on her journey, Kissy continues to empower her audience with her positive, joyful content. Read more from Kissy below about the community she has built on the platform and her advice to others!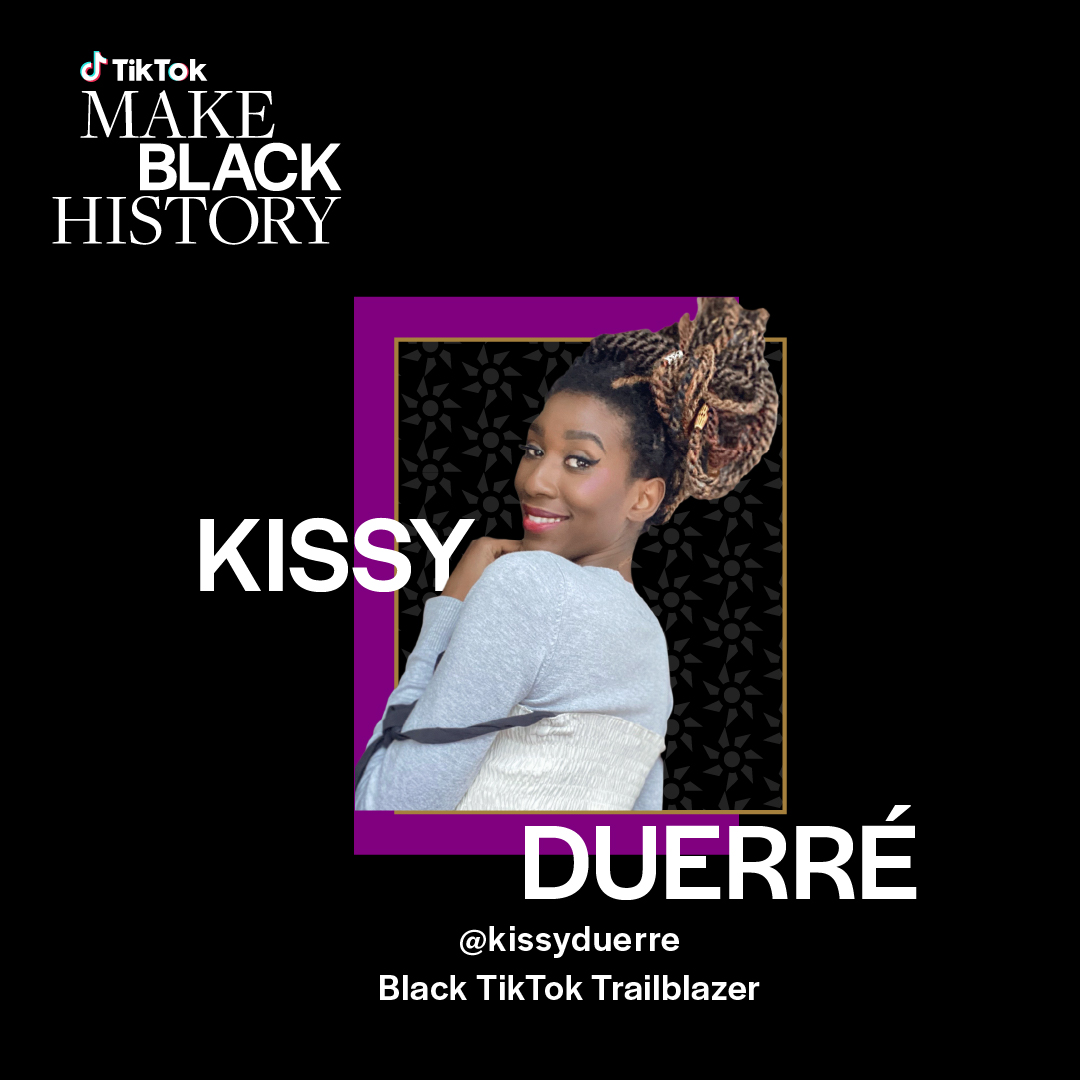 How did you get started creating on TikTok, and what was the first TikTok video you shared/published?
I started creating on TikTok in the midst of the COVID-19 pandemic. The first TikTok video I shared was of me combing out my afro textured hair to show breakage in a comical and fun way.
Why do you think TikTok is the right platform for your content or why do you continue to create and share on TikTok?
I continue to create and share on TikTok because I have realized that my content not only inspires, but also uplifts and entertains my fans. It also gives them the courage to embrace their authentic self and live life unapologetically.
What is your favorite TikTok you have made to date and why?
My favourite TikTok to date is of me walking outside to the trending song "I'm so pretty and he like that," wearing a bikini in the snow. I like it because the message conveyed advocates for anti-bullying of transgender people, especially trans youths.
What Black historical figure inspires you?
A person from the Black community that has inspired me the most is Maya Angelou. She's beauty, she's grace, she's elegant - I love everything about her. She inspires and is all about peace, forgiveness, and love. She is a queen!
Any advice for new creators?
My advice to new creators would be to choose a niche, and focus on creating content with value rather than obsessing to go viral. Chances are you will have videos go viral if you stay true to yourself and create content that truly inspires you.
What does being a Trailblazer mean to you?
Being a trailblazer to me means paving a path for others that leads to places few have travelled. I am truly humbled to be given this opportunity.
Who are some Black creators that everyone should be following/watching?
Some of the Black TikTok creators that everyone should follow include @theconsciouslee and @fatrarco0n, but there are so many more.