Sofia Bella, known on TikTok as @iamsofiabella, is a third grade teacher, cheer coach, and content creator. Her TikTok account is filled with day-to-day snippets of life in her classroom alongside her long-running Bad Bunny fandom. When she's not teaching, you can find her (safely) traveling the world to get closer to her goal of visiting every continent. Read more below to find out how Sofia finds inspiration in the community and her culture!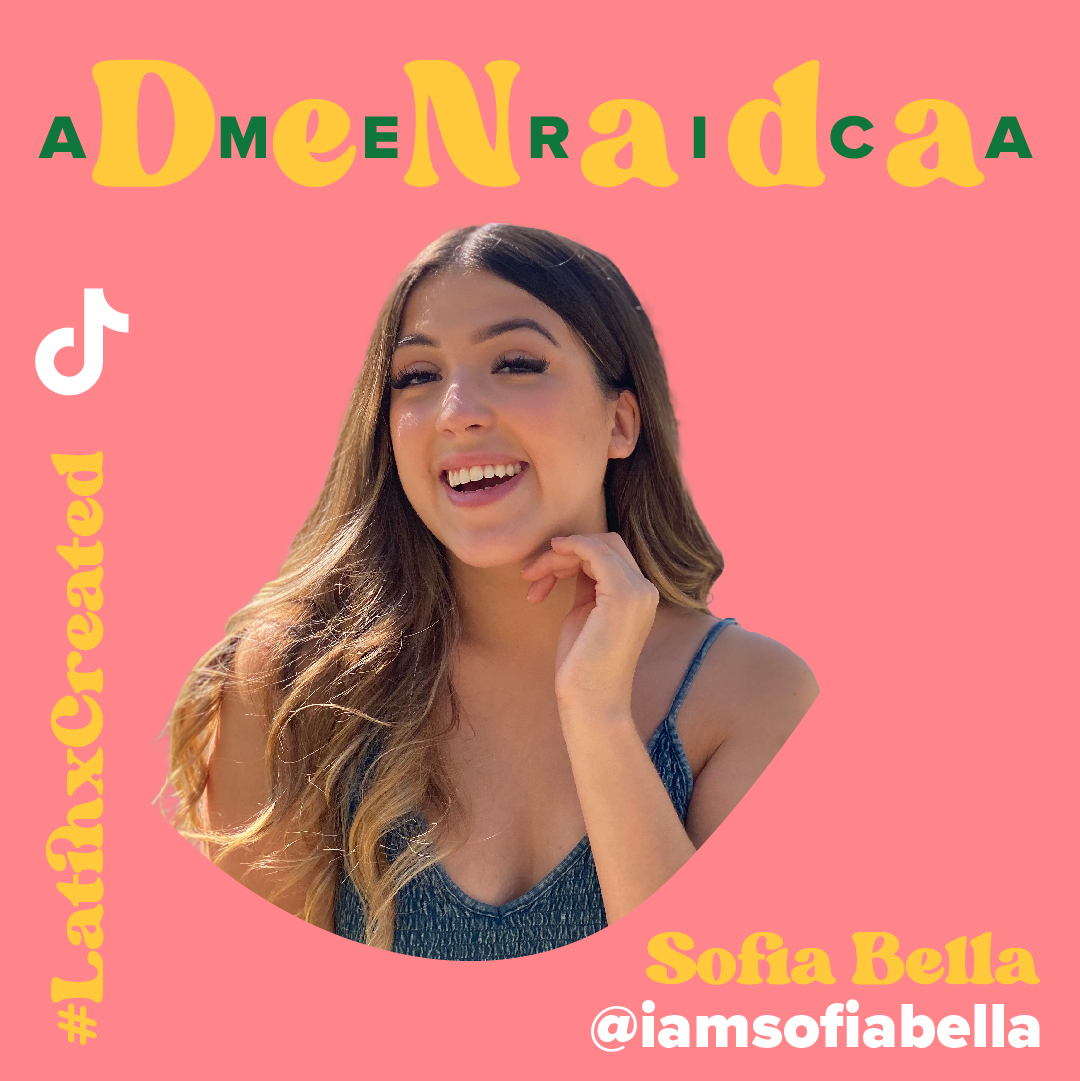 What does it mean to you to be part of the Latinx community?
I feel proud to come from a culture that is so diverse. I will forever have my own roots and traditions that I will be able to pass on and teach to my own kids. I am able to say that I come from a strong and empowering history that is constantly growing and making change in the world.
How has your culture influenced or shaped you?
Being Latina made me understand what it was like to be different and it opened my eyes to be very aware of the diverse world we live in. It taught me to be accepting of others no matter where they come from, which shaped me into the person and teacher I am today. Knowing my family's history made me strive to succeed -- not to be better, but to prove that being Latina won't stop me from achieving my goals and standing up for what I believe in.
How do you share your culture & community on and off of TikTok?
My culture is a part of who I am. I love to incorporate it within my classroom so my students can be very aware of the diverse world we live in. It's a way to teach them to be accepting of others no matter where they come from, and I am able to connect with the students who share the same culture as me. On TikTok I love to share that I am Latina teacher to inspire others and prove that you can become anything you dream of and being Latinx won't stop that.
How has the TikTok community inspired you?
TikTok has been an amazing community to be a part of. I began posting videos on viral trends only, but seeing other creators be themselves on the app inspired me to post about my own interests and made me want to become greater. I have met and connected with so many positive, inspiring and strong individuals that motivate and inspire me to be the best that I can be in everything I create.
What video are you most proud of creating?
The video I am most proud of to date was the Happy Birthday Video for Bad Bunny. This is a video that I created with my kindergarten class where I told them it was his birthday and they wanted to wish him a happy birthday. Not only did this video get shared all over, but Bad Bunny himself reposted it! When the kids found out, they couldn't believe it and it brought so much joy to all of us that our favorite artist noticed us! It just goes to show the power of TikTok!
What are some content creation tips you would offer to other creators?
This is one of the tips that I heard the most when I started creating: BE YOURSELF! A lot of times new creators find themselves stuck on creating new content because they are trying to fit a "standard." This is a creator's biggest mistake. You have to create what makes you happy and put out what you're proud of. There's nothing like making a video that you didn't like, and then it doesn't do well so you feel like you wasted your time. Create genuine content that shows who you are and your audience will love it!
Who are some Latinx creators that everyone should be following/watching?
These are some of the creators who have inspired me: @candylover89official, @peachypollo, @leogonzall, @lexdelvalle, @theivanemilio, and @vanessacsirias!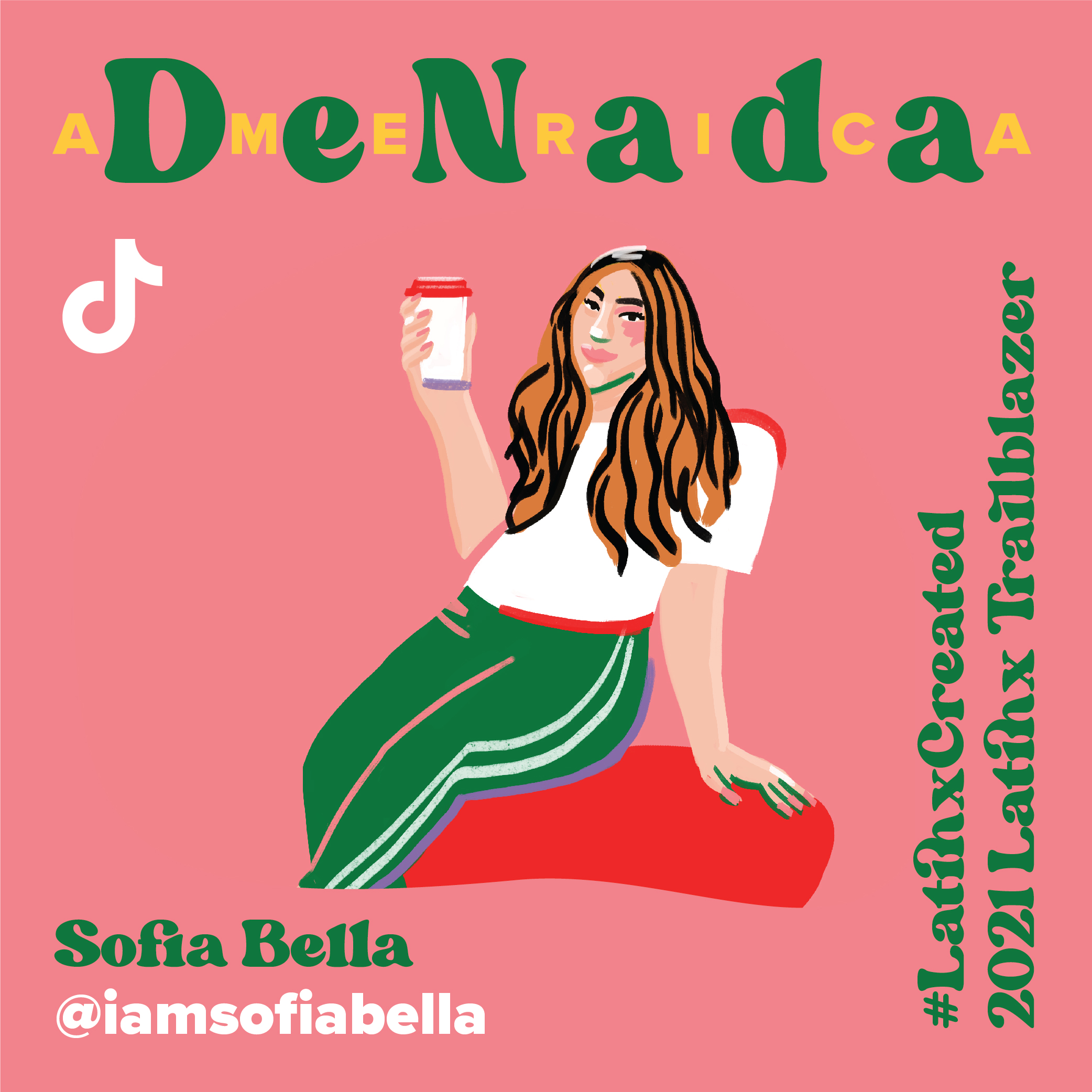 [Trailblazer illustrations created by Brazillian artist Niege Borges for TikTok's Latinx Heritage Month celebration]