At TikTok, we value the community that creators have built on our platform – we want everyone to feel comfortable sharing on a large stage and inspiring others to do the same. Through our Creator Spotlight Series, an ongoing series highlighting our star creatives, we get to showcase some of the amazing talent we see each day.
Next up in the series is @christian_shelton, a creator singing his way into everyone's heart. Christian uses his amazing voice to uplift others through covers of popular songs and duets with those in his community. We were able to catch up with him and learn more about his journey on TikTok, his favorite video he's made, and his advice to creators just starting out. Read more below!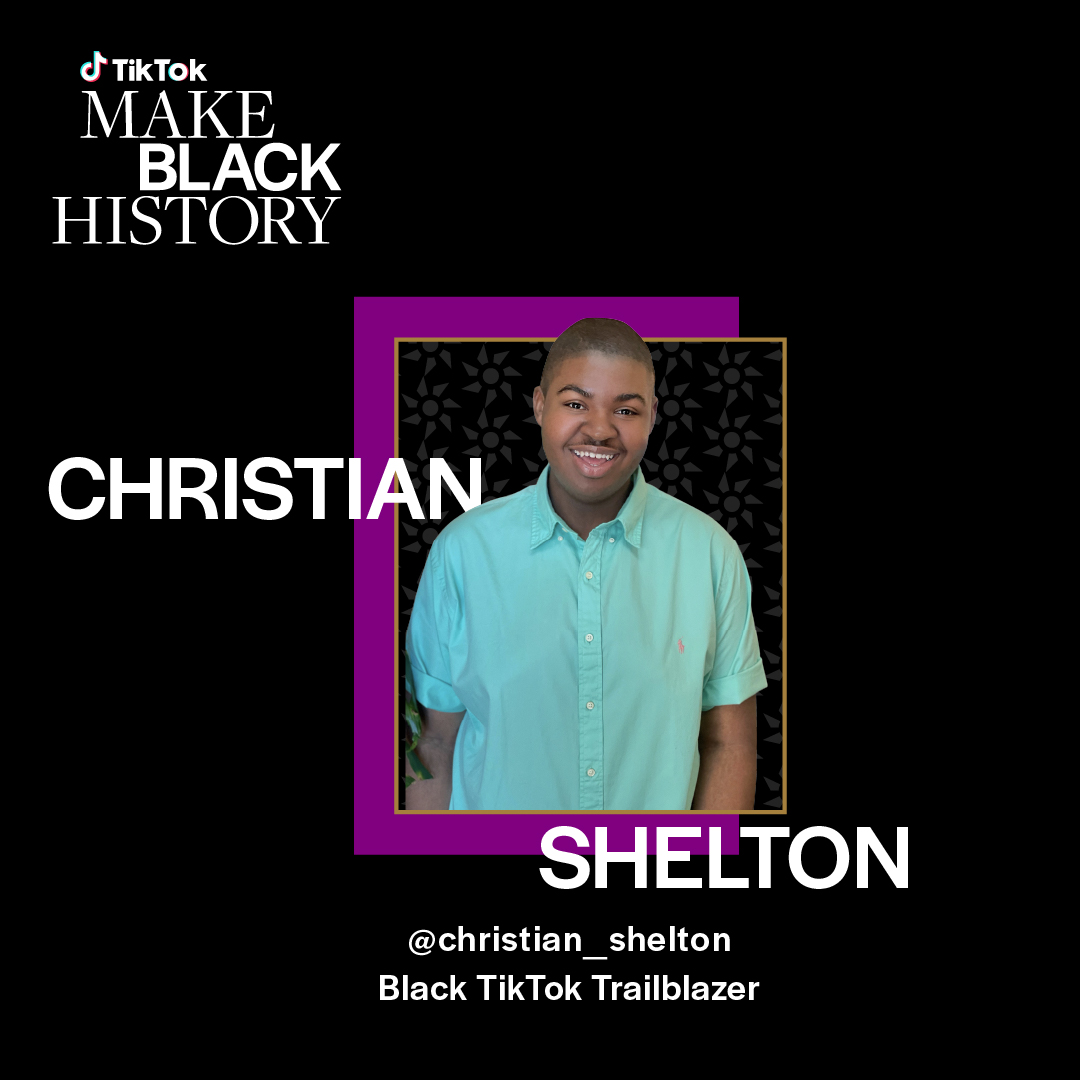 How did you get started creating on TikTok, and what was the first TikTok video you shared/published?
I started posting on TikTok in March of 2020, and the first video I ever posted was a cover of a song called Security by Myke Grizzly.
Why do you think TikTok is the right platform for your content or why do you continue to create and share on TikTok?
TikTok is the best platform for my content because it can reach such a far and wide audience of people. I continue to share on TikTok because I love to read the stories of the listeners that are connected to songs that I sing.
What is your favorite TikTok you have made to date and why?
My favorite TikTok I have made is a cover of Beauty and the Beast. I just remember the light being so perfect and the music being at the perfect volume for recording. It was the best day!
Any advice for new creators?
Only post what YOU want to post. Be true to yourself.
What does being a Trailblazer mean to you?
Being a Trailblazer to me means being able to show others who also want to make similar content that it is not only doable but also fun and rewarding.
Who are some Black creators that everyone should be following/watching?
Black creators @aye.itslyric, @charliecurtisb, and @cameron.goode. They are all such fantastic musicians and make the best content. They are so great to listen to and I think everyone should.