TikTok is a home for creators to be authentically themselves, sharing engaging content with their audiences worldwide. The next creator in our Spotlight Series does just this, showcasing his hobbies and interests in an imaginative and meaningful way.
Check out @8illy, who uses his unique editing style to create captivating videos and short films. From curating music playlists to transporting his audience into a cardboard world, Billy continues to raise the bar for innovative content everywhere. Read more from Billy below as he dives into how TikTok has given him a platform to connect with fans and share his creations, and how the TikTok community continues to inspire him. And join him and @inmyseams as they co-host "This is API Celebration," the API Heritage Month finale event on TikTok LIVE on Thursday, May 27 at 6pm PT/ 9pm ET.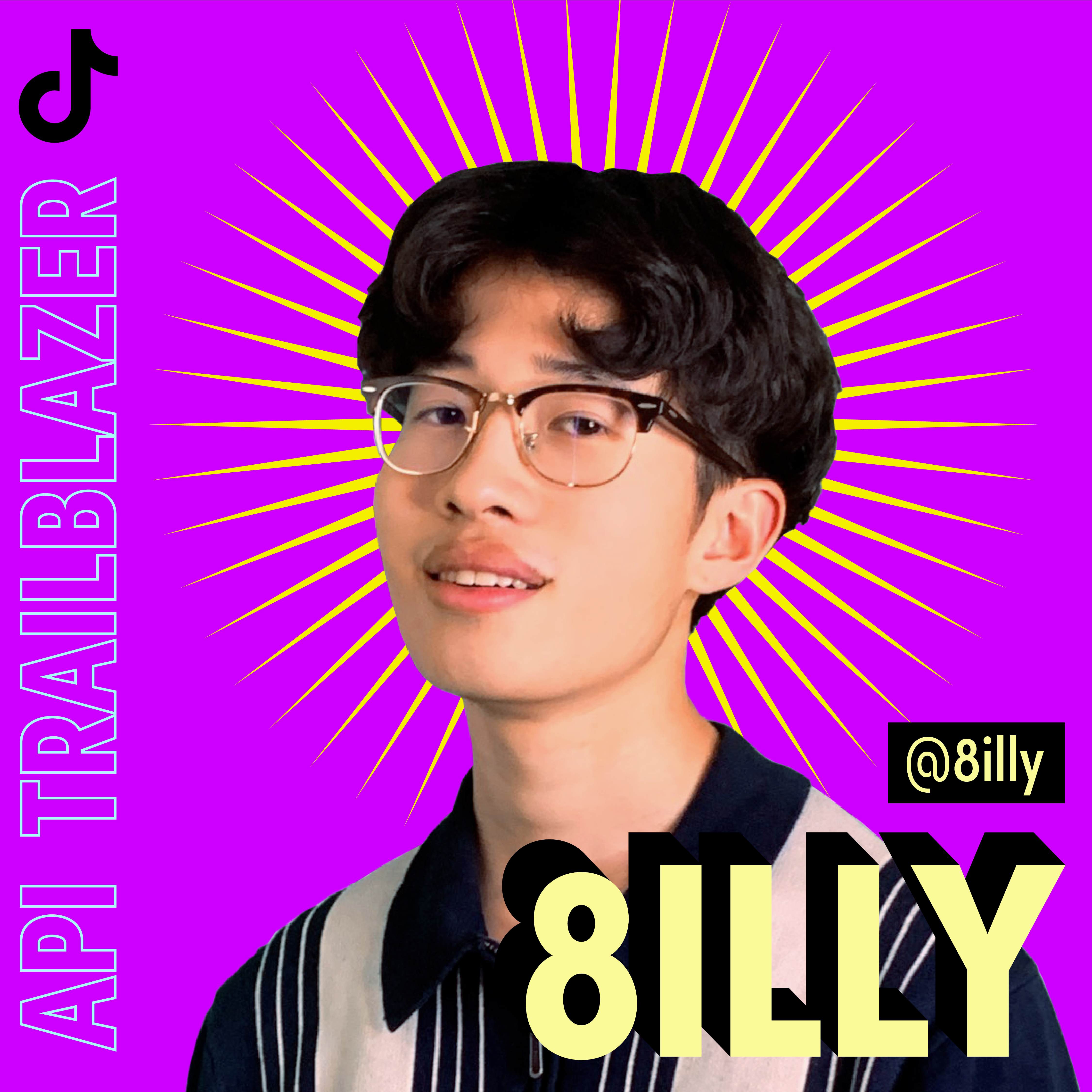 How has your culture influenced or shaped you?
Being Asian is a huge part of my life and something I'm very proud to be. Growing up, I didn't see myself represented in media/entertainment in a positive light. I was mocked a lot and experienced a lot of microaggressions – the media's representation was definitely different from how I lived my everyday life. These obstacles pushed me to find myself more and made me want to pursue a position in the media where I can give the younger generation of Asians a role model I wish I had.
How do you celebrate the diversity and strength of the API community?
I celebrate the API community by giving back and supporting local API businesses and restaurants, and also giving a spotlight to Asian creatives and Asians in media and entertainment. I also use my voice and platform to talk about social issues regarding the API community and showcase the many different cultures within the API community in a positive and appreciative light. I think things like this program are definitely the right steps to celebrating diversity/strength of the API community.
What Does API heritage mean to you?
I grew up in a community that was predominantly Asian and I was very VERY privileged to have grown up around people just like me — people who celebrate the same things that I celebrate, or who would eat the same food that I eat. I didn't really appreciate this type of love and community until I left my hometown and experienced, as I mentioned before, racism and microaggressions. These things would also follow me online. When I first began making content, the ignorance a lot of these actions carried made me realize: I want to educate and showcase my culture, that is a lot of who I am, in a positive light. I want to also break boundaries for Asians in entertainment and media and be a leading role model for younger Asian kids who don't have a sense of Asian pride or community.
How has the TikTok community inspired you?
TikTok showed me that there were more Asians out there that had a passion to create too, and they definitely pushed me to make greater content. It was isolating and confusing when I first started because I didn't see Asian creators that were making content that wasn't mocking their own culture or just ONLY content about being Asian like it was their only personality trait. But because of TikTok, I was able to find a platform to show my creations and find supporters. Through my highs and lows, the fans definitely inspired me so much throughout the years. From my starting days when I had a few followers to now, the immense support I've received over the years showed me that I could inspire others and that I could make funny and meaningful content — all while being Asian.
How do you support other creators in the API community and who are some API creators that everyone should be following/watching?
I strive to set a good example for other Asian creators. I've had a lot of Asian creatives reach out and tell me how amazing they felt when seeing someone like them making cool stuff. I think I've definitely encouraged a lot of fellow Asian creators to passionately create and push themselves and, of course, they inspire me as well. Some Asian creators I really like and who share good messages are @wholesomesimon and @7eremeiah.