By Becca Sawyer, Head of SMB & Operations, Global Business Solutions at TikTok
Small business owners wear a lot of hats. They are the CEO, marketing strategist and operations mastermind all wrapped into one. They are dreamers, risk-takers and doers. And since last March, they've become champions, overcoming a challenge like no other: a global pandemic that also impacted so many of our local communities and businesses.
This is National Small Business Week, and at TikTok, we're recognizing the impact of small businesses all month long. Like many of you, we consider small businesses to be a critical part of our community — both on TikTok and beyond, and we're committed to helping them bounce back after a challenging year. Last summer, we gave small businesses $100 million in ad credits and launched TikTok for Business to help them connect with communities and thrive. Since then, we've seen small businesses — like Artesana Soaps in Camden, AR and Siders Woodcrafting in Brewer, ME — create joyful, authentic short videos that reach people down the street and around the world. Others, such as Pinole Blue in Wichita, Kansas and Hello Sweets in Upstate New York, have sold out their inventory with a single TikTok. All during a time when many of us sheltered in place and hoped for relief.
Small businesses continue to be an important part of the TikTok community — from giving people a fun way to review of their favorite sandwich shop to helping shoppers discover black-owned and women-owned businesses. We're excited to celebrate the businesses that bring vibrance to both our local communities and the TikTok community!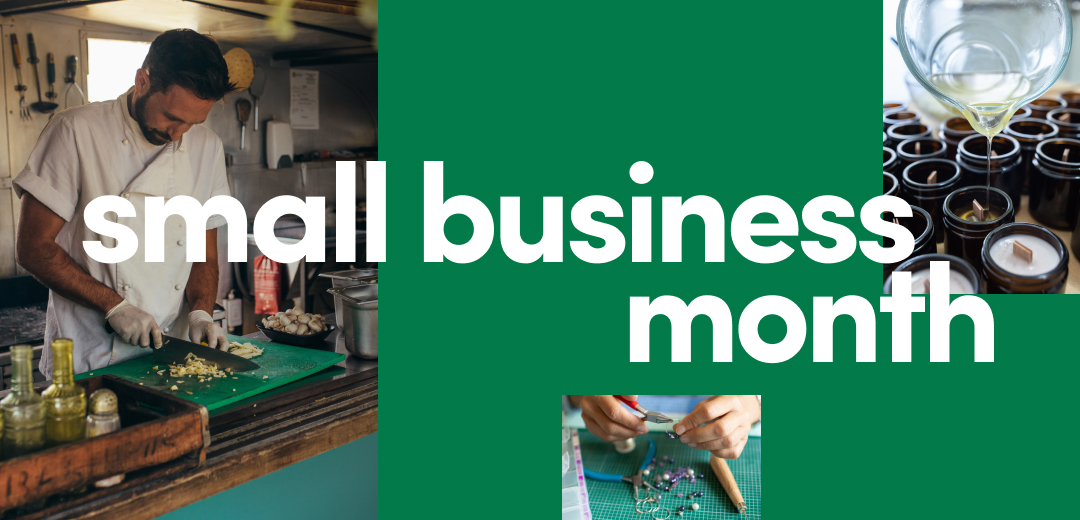 #SupportSmallBusinesses: bringing our communities together
Throughout the month of May, the TikTok community can discover and show some love for their favorite small business using #SupportSmallBusiness. Business owners can also share their experience and give us a peek into their world. From packing orders and behind-the-scenes tutorials to business advice and motivation for the tough times, we are excited to see more business owners and their supporters interact with each other on TikTok.
Helping small businesses reach local customers
Today, working with Nielsen, we are giving business owners the ability to tailor their paid ad campaigns on TikTok to specific Designated Market Areas. This means that small business owners can localize their advertising so that they are reaching the people who matter most to them.
Catch us on ClubHouse
We're hosting a four-part series on ClubHouse with our new official TikTok for Business Club. The conversations will take place every Friday throughout May at 11:00 am EST, and they will give small business owners across the country the chance to learn how to get started on TikTok, find their communities and thrive. The first conversation, From Main Street to Mainstreaming will feature four small business owners: Marlene Robinson of Mrs. Robinson's Tea in Kennett Square, PA, Tina Sapia of Sapia's Barber Shop in Clearwater, FL, Javier Juarez of Jay's Fresh Pressed Lemonade in Parlier, CA, and Glenn Poole of Izola's Country Cooking in Hinesville, GA. We hope you can join the conversation!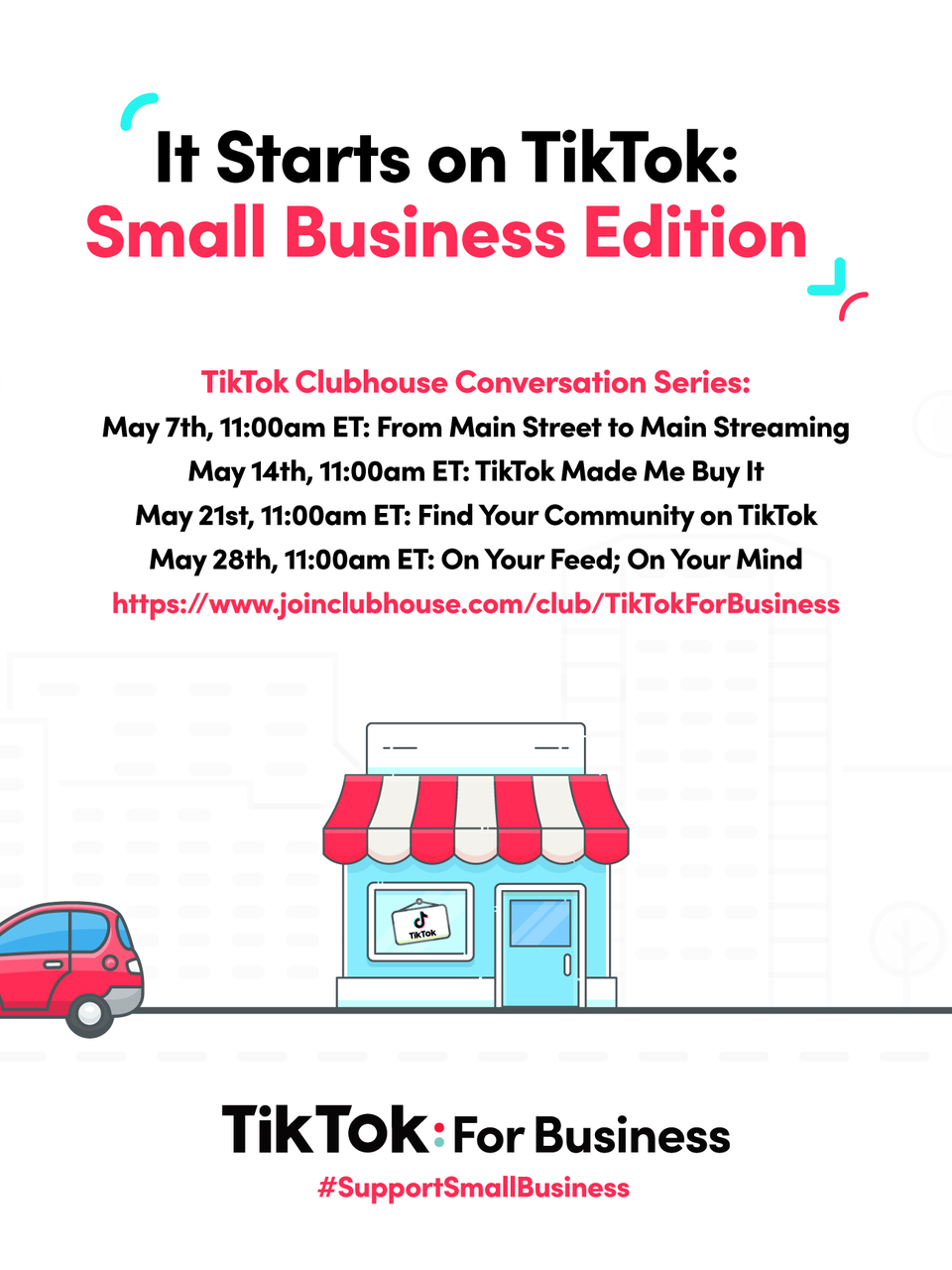 Celebrating Small Businesses All Year Long
There's no doubt that small businesses enrich our lives. They are the coffee shop where you sit with your dog, the burgeoning artist who created your favorite t-shirt, and the woodworker who made your kitchen table. We're thankful for everything they give us, and we're proud to celebrate them this and every month. We hope you join us in celebrating small businesses — and don't forget to share your latest #TikTokMadeMeBuyIt haul in their honor.