On TikTok, our #NativeFamily is a vibrant community of Indigenous creators and artists who share their stories and culture on the platform through food, music, dance, traditions and more. This Native American Heritage Month and every month, we celebrate the rich and diverse cultures of all Indigenous peoples native to this land by amplifying their voices and raising awareness about the unique challenges Indigenous communities have faced throughout history and in modern times.
This November, we're inviting the TikTok community to join us as we launch some exciting initiatives — from LIVE programming, to in-app creative effects, to non-profit community partnerships — all in celebration and support of our #NativeFamily.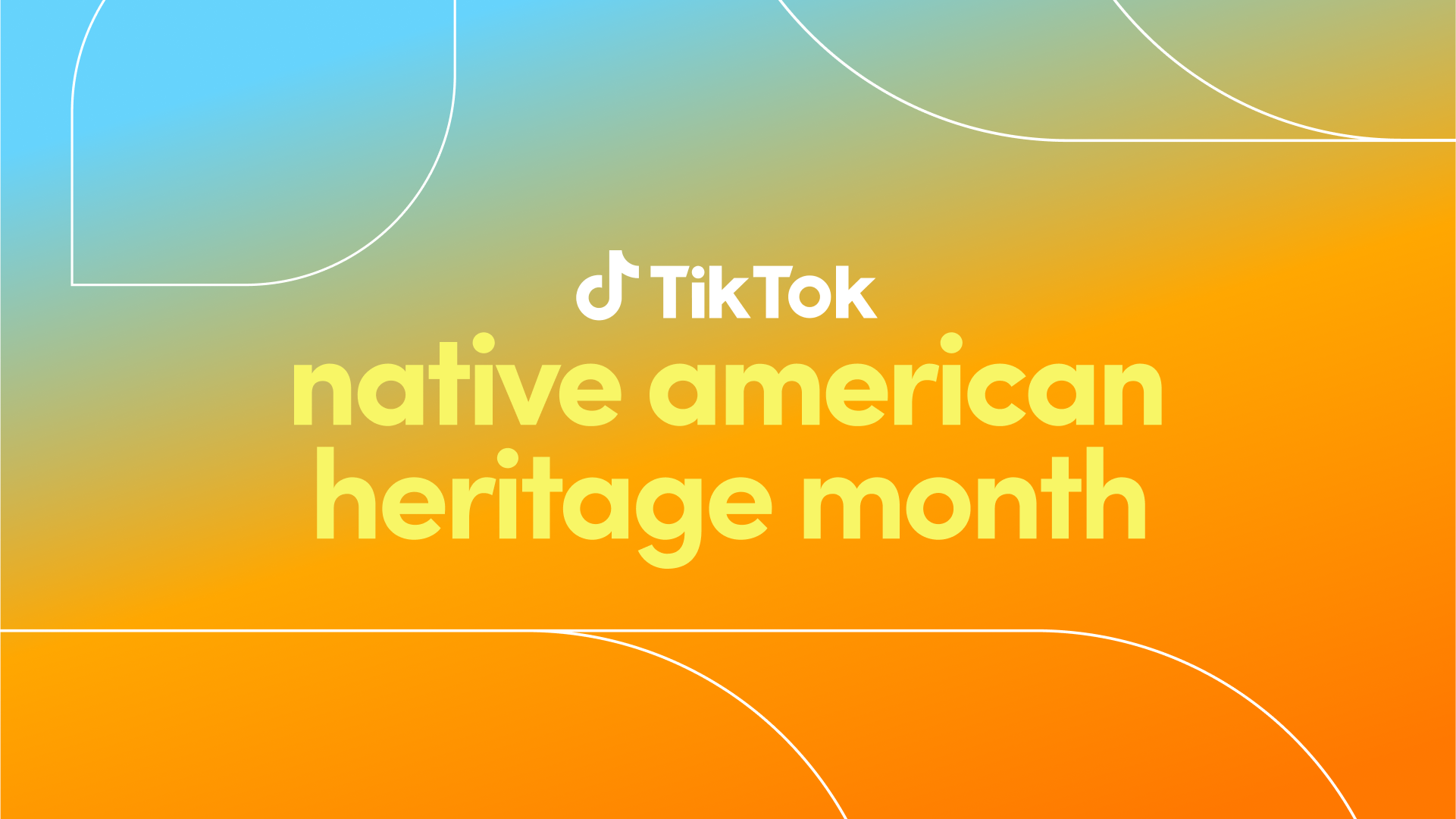 Hashtags & In-App Creative Effects
From creators who educate and push for change, to small business owners making a difference, and artists spreading the culture, here's to celebrating together as one #NativeFamily.
The #NativeFamily on TikTok is a thriving and rapidly growing community that has amassed more than 3.8B views under #Indigenous; 3.6B views under #NativeTikTok; 2B views under #NativeTikToks; 1.5B views under #IndigenousDay; 666.5M views under #IndigenousTikTok; 129.6M views under #NativeFamily; and 5.9M view under #NativeOwnedBusiness.

Starting November 1, 2021 you can access stickers celebrating the culture of the Indigenous community, as well as a dedicated Discover page that will showcase boundary pushing creators, our LIVE programming schedule, and incredible organizations dedicated to the Native American community.
LIVE Programming and Music
TikTok will host LIVEs every Tuesday in November — featuring creators like @fricklefracklemarco, @beadsbycheydesigns, @nightelf44 and more — who will be streaming about Native Beadwork, Native food, and Native traditions. We'll also be debuting a Native American Heritage Month music playlist featuring new and old artists, as well as guest playlists from Native artists.
Be sure to join us on LIVE at the end of the month for our grand finale event!
Creators to watch
There are so many inspiring Indigenous creators on TikTok educating millions on the platform with their content. This Native American Heritage Month we are spotlighting some of the creators who are fostering community and making a positive impact both on and off the platform.
Be on the lookout for spotlights with our creators throughout the month and be sure to follow @TikTokCreators to see more!
Supporting the Community
To celebrate the community beyond programming, we continue to support education and entrepreneurship and are donating $100,000 across three organizations supporting causes important to Indigenous peoples:
Celebrate the #NativeFamily on TikTok
Join us to celebrate our #NativeFamily on TikTok as we highlight the diversity of experiences the community embodies, from varied Indigenous cultures, to food traditions and craftsmanship.
To stay up-to-date on Native American Heritage Month programming and the #NativeFamily community on TikTok, follow @TikTokCreators and @TikTok. Be sure to check out the Discover page throughout the month for more info on LIVE program dates and times.