Here at TikTok, we're building a global platform that celebrates creative expression and innovation. We're thrilled when this creativity brings joy, laughter, and inspiration to our community – and we place great importance on the measures we can take to support platform integrity so TikTok continues being a home where compelling, authentic content can thrive. In part, this means developing features and policies that promote the safety and well-being of our TikTok community.
In this post, we want to highlight a few of the steps we've taken that empower our community to protect against the potential spread of misinformation.
Maintaining integrity
Earlier this year we added greater clarity to our Community Guidelines to detail how we define harmful or unsafe content that is not permitted on the platform. These guidelines support our vision for the platform and represent our core values – including our commitment to integrity and authenticity. To that end, we do not allow content intended to mislead our community, such as impersonation, spamming, phishing, or disinformation campaigns. We also do not permit misinformation that could cause harm to our community or the larger public, including content meant to incite fear, hate, or prejudice, and that which may harm an individual's health or wider public safety.
Introducing new reporting options
We value our users' trust, and work hard to maintain that trust by removing content reported by our users that violates our Community Guidelines. We've also added more detailed reporting options to help our community flag things for us to review.
If you come across a video you believe may contain intentionally deceptive information, you can report it by selecting the new "misleading information" category. If you notice an account that seems to post misleading information frequently, you can also now report the entire account for that reason.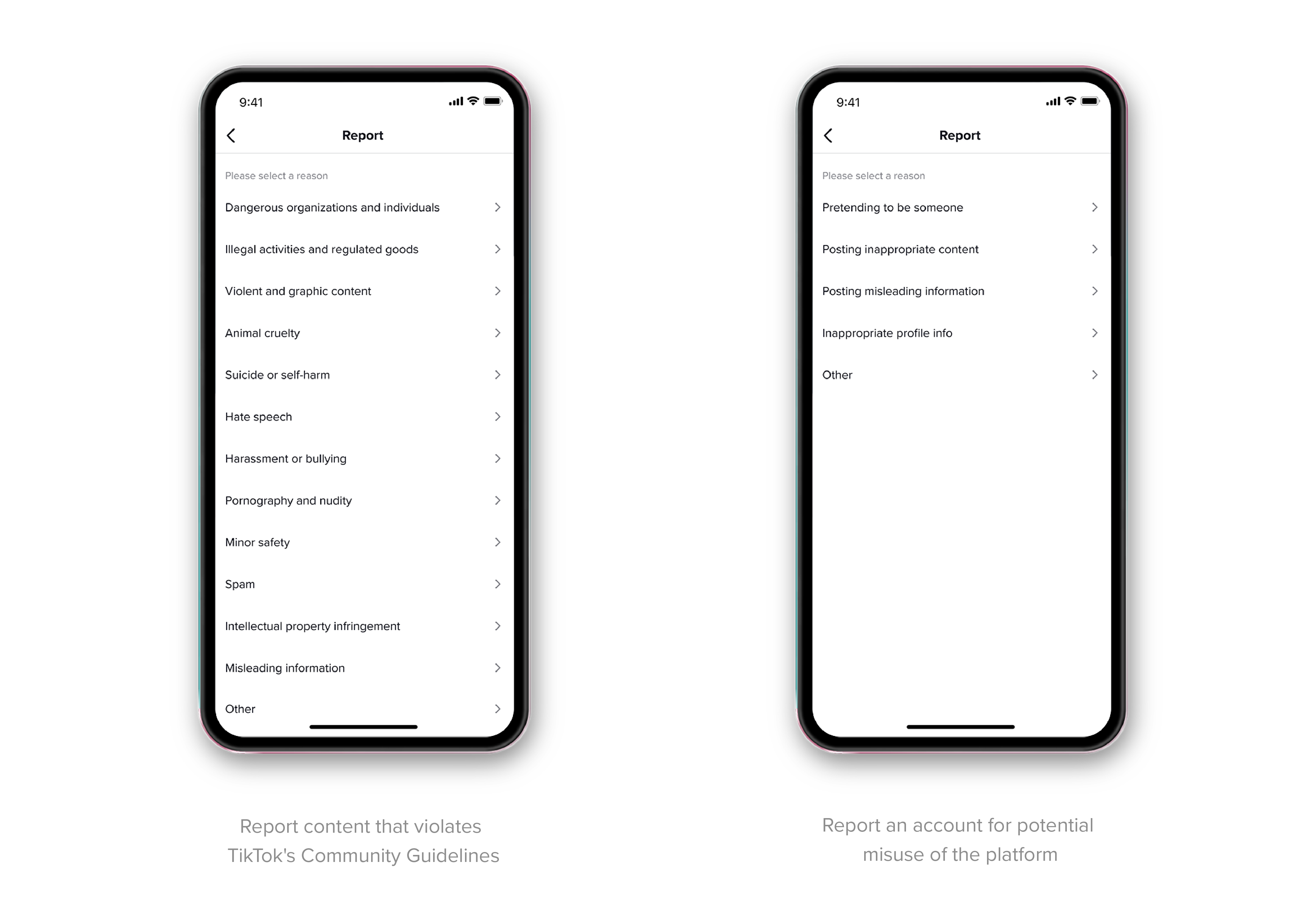 These reports will be sent to a dedicated, highly-trained team of moderators based in our Los Angeles office that reviews the accounts and videos in accordance with our policies on misleading information. To further aid our efforts, we are working with third-party fact-checking and media literacy organizations, such as the Poynter Institute and its MediaWise program.
Supporting healthy community interactions
TikTok is an inclusive platform built upon the foundation of creative expression. We encourage users to celebrate what makes them unique, while finding a community that does the same. Hashtags are a popular way for our users to express themselves and connect with others around a shared topical interest, and we welcome the diverse conversations that emanate from our users' creative videos.
As one of many approaches we take toward supporting a respectful environment, we will begin surfacing in-app notices on election-related hashtag pages to remind users of the importance of adhering to our Community Guidelines when creating, viewing, or interacting with content on the app. For example, our guidelines specifically prohibit misinformation that can cause harm or mislead the community about elections or other civic processes. Over time, we may expand or adjust the list of hashtags where we display this reminder.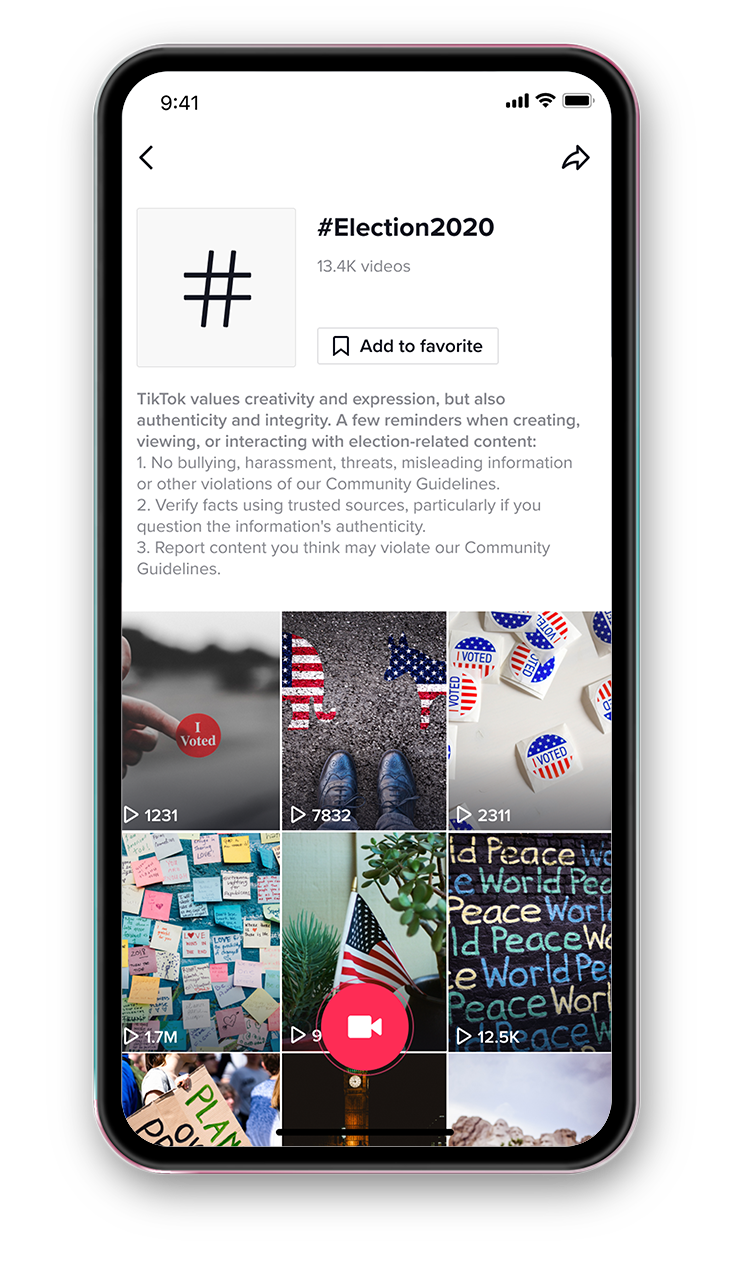 Tackling misinformation is just one of the ways we are committed to protecting the safety and integrity of the platform. We continue to work toward improving the app and user experience, and hope these tools around misinformation can help foster a welcoming space for all our users to express their creativity and find joyful, meaningful content.