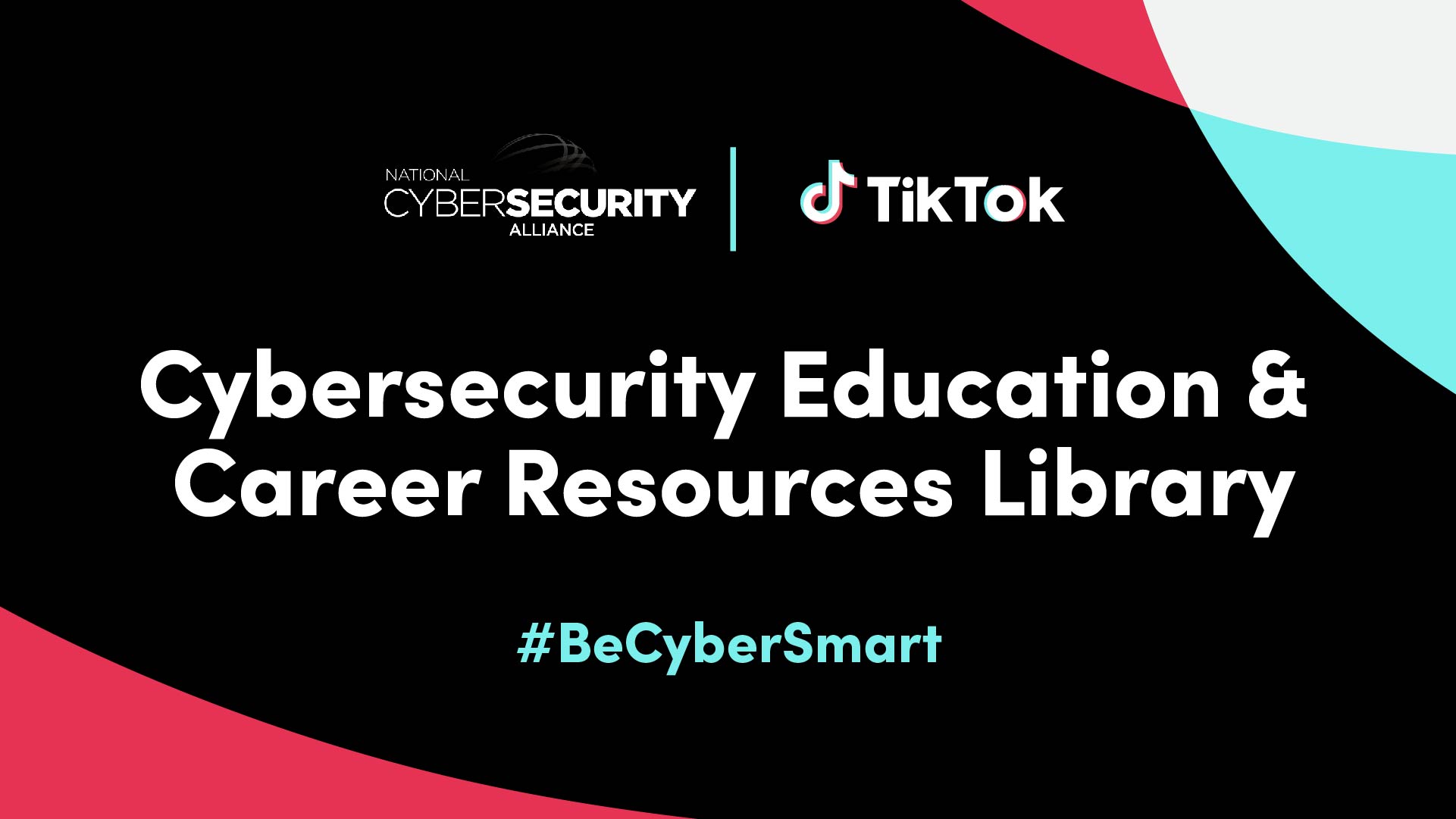 The safety and security of our global community is always a priority at TikTok. As families and students gear up for back-to-school season, we're also focused on inspiring the next generation of security, safety, and privacy leaders. That's why we're supporting the launch of a new Cybersecurity Education and Career Resources Library by the National Cyber Security Alliance (NCSA), alongside key public and private partners.
Inspiration and education can play a transformational role in people's lives. Along with the rise of hybrid and remote learning, people all over the world increasingly #LearnOnTikTok. The platform has become a destination to explore new interests and skills, spanning #BookTok and #STEMlife to #Productivity and #FoodTok. As the new school year and course selections commence, the global workforce is also seeing a record level of professionals looking to make a career change. We believe TikTok provides a platform to spark curiosity in fast-growing sectors like security, privacy, and safety. We're excited to build the cyber-learning community on TikTok, working to create a larger, more diverse and inclusive field.
"Millions of technical and non-technical opportunities are available for professionals in security, privacy, and safety," said TikTok Chief Security Officer Roland Cloutier. "We're proud to collaborate with industry leaders like the NCSA to unlock resources and pathways for people of all backgrounds to help us build a safer, more secure world."
Over the past five years, the economic impact of cybercrime in the US has resulted in losses exceeding $13.3 billion. With figures continuing to climb year over year, the estimated cost of cybercrime globally is expected to top $10.5 trillion annually by 2025. Businesses have escalated hiring, but the global talent pool gap left over 3 million cybersecurity jobs vacant in 2020 alone. It's never been more critical to equip the next generation with tools, training, and encouragement to address the worldwide deficit in cybersecurity skills.
"Cybersecurity is one of the hottest, fastest-growing sectors in tech, which has created a huge gap of qualified professionals and lack of diversity in the talent pool," said Lisa Plaggemier, interim executive director of NCSA, the leading nonprofit organization that focuses on driving cybersecurity behavior change. "Strategic and coordinated efforts can make cybersecurity careers accessible for everyone, which is why we're so proud to launch the Cybersecurity Education and Career Resources Library alongside industry-leading partners. As a fast-growing global entertainment and technology company, TikTok can help us reach and engage a broad audience around the variety of opportunities in cybersecurity."
While many industries were hit hard by the pandemic, cybersecurity expertise has never been needed more. The new Cybersecurity Education and Career Resources Library is designed to increase diversity and combat the critical shortage of cybersecurity professionals available today. The expansive catalogue includes curated content, spanning K-12 and higher education curriculum, job training tools and information for career changers and veterans, mentorship programs, and more. By meeting people where they are, the new online library enables learning without limitations. Others who have successfully gained skills and expertise through the library will be featured by the NCSA blog and TikTok.
As one of NCSA's official 2021 Cybersecurity Champions, TikTok remains committed to strengthening our platform, alongside the entire industry. That includes nurturing emerging talent, and harnessing their curiosity and creativity to help us all stay ahead of the evolving threat landscape.