By Joyce Chun, Creator Marketing, TikTok US
Our TikTok community encompasses unique individuals who share content inspired by different backgrounds, ideas, and experiences – and for that we are immensely lucky because we are all made better by that, every day. We value that diversity of experience every day, but May – Asian American and Pacific Islander (AAPI) Heritage Month – was a wonderful time to celebrate, listen to, and learn from our AAPI community.
At TikTok, we celebrate the differences and uniqueness that make up our community. Our AAPI creators are diverse, talented, and inspired by each other, and we're honored to have shared this special month with them. Here's a look at how we celebrated AAPI Heritage Month together.
We kicked off the month by launching the #AAPIFamily hashtag, and we were inspired to see our creators using it to express the importance of their cultures.
Now more than ever, it's important for AAPI creators to have a safe space to share their stories and experiences. We invites several of our creators to take over TikTok's Instagram channel, where we learned:
...that @arbacn is inspired by how so many AAPI creators on TikTok broke from traditional paths to pursue their dreams.
...how @jacksontkim grew up in Oʻahu, Hawaii, which he credits as influential because it gave him the opportunity to interact with people from different backgrounds and perspectives.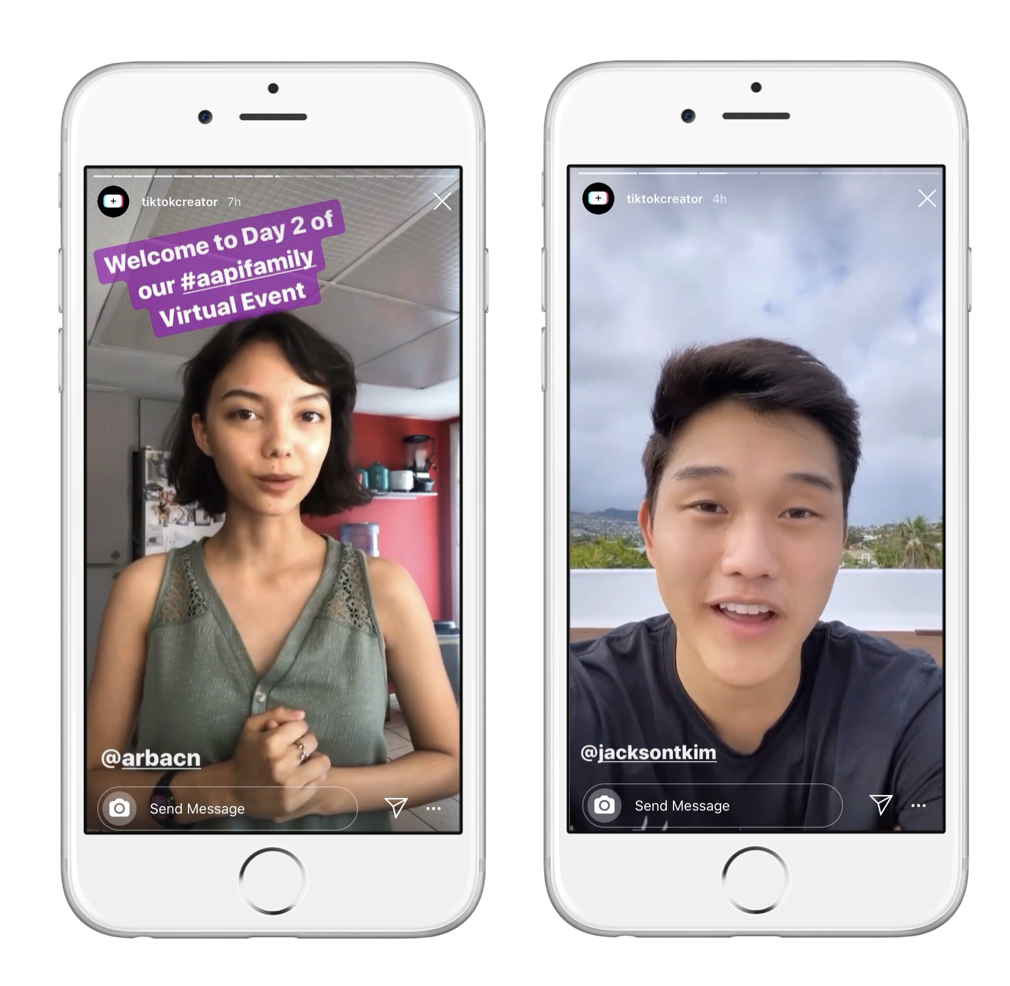 We also hosted a week of nightly livestreams that gave viewers a chance to cook with @Mrs_dee_penda, get fit with Saweetie, hear music from @88Rising, watch magic tricks from @seandoesmagic , and chat with @daxnewman769.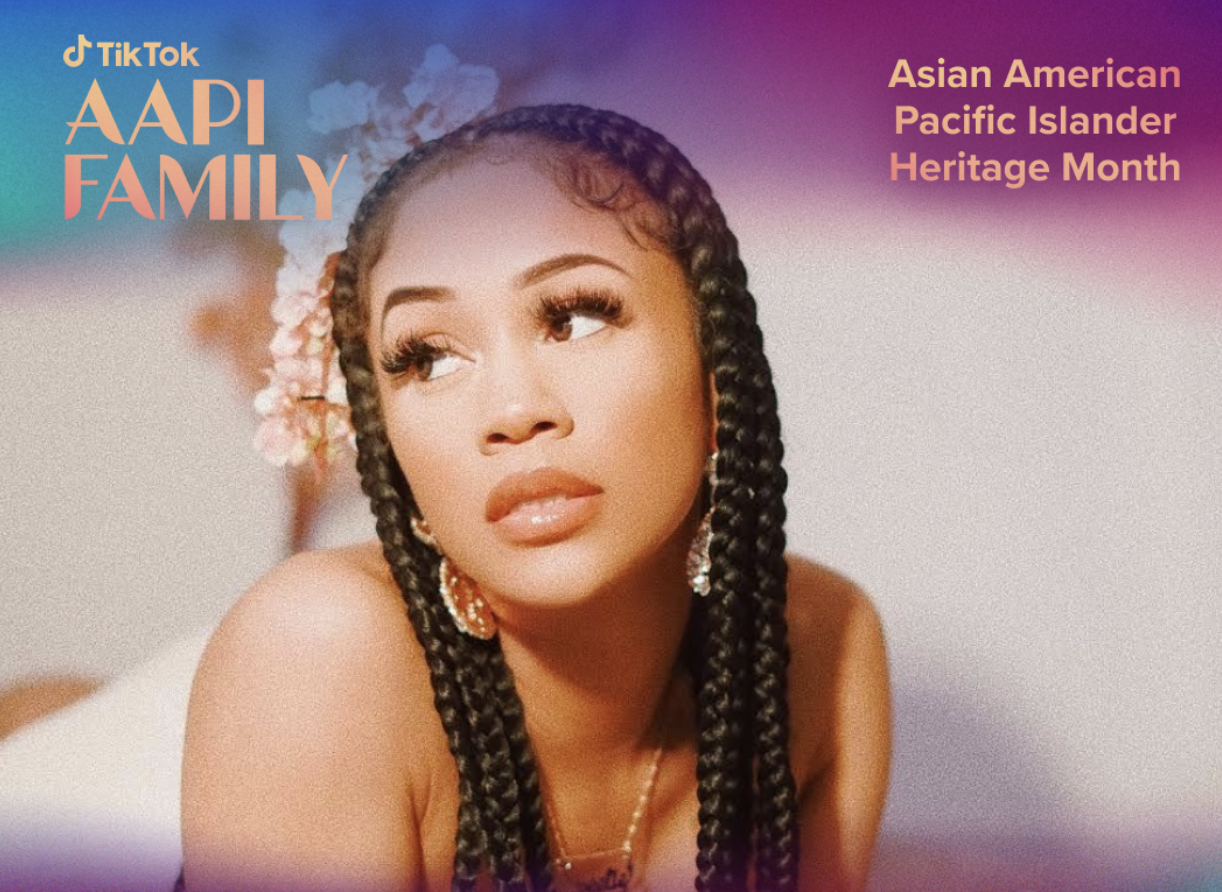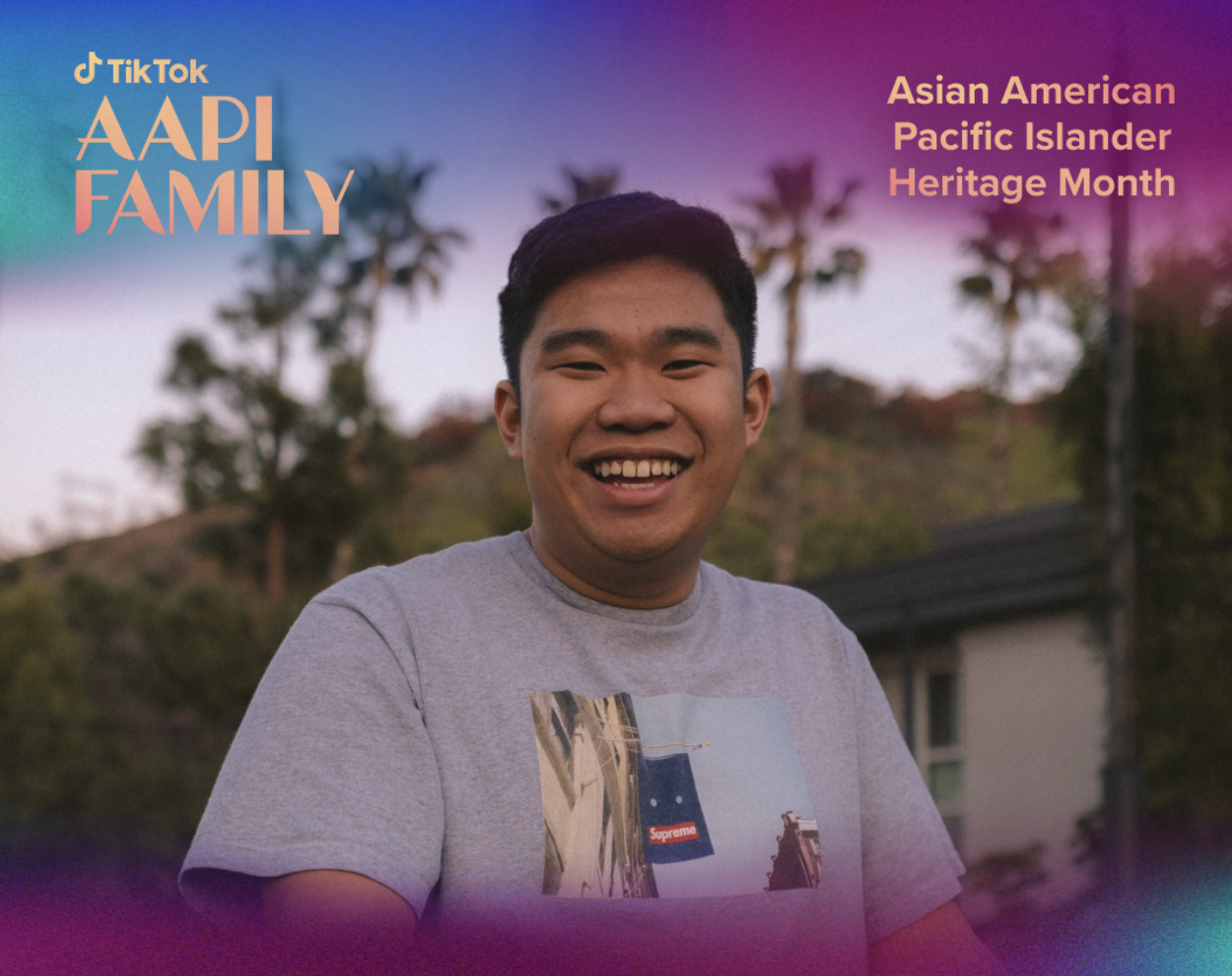 It warms our heart to see our communities thrive and connect both in our app and off-platform. As AAPI Heritage Month drew to a close, we hosted our first virtual event, connecting 100 AAPI creators to discuss topics ranging from the importance of authenticity to how to build a personal brand.
The first session, "TikTok is Here For (The Real) You," focused on the incredible value of having diverse communities on TikTok and the importance of creating and sharing content that is authentic to each unique creator. @matt shared with the group that even though his family and friends don't always understand social media platforms, he feels his dedication will pay off and that his work "can be in the same level as being a doctor."
In "Find Your Niche," creators were treated to a fireside chat with @alanchikinchow and Patrick Starrr (@patrickstarrr) centered around activities and discussions to help creators think about personal branding and reflecting on how their unique qualities can set them up for success.
Patrick stressed the necessity of self-reflection before developing content, giving this advice: "Find something about you—whether it's your hair color, your aesthetic, or the way you speak—this is what we call pillars. Find these pillars in your DNA and stick to them. If you have a unique voice and point of view, that will make your content stand out."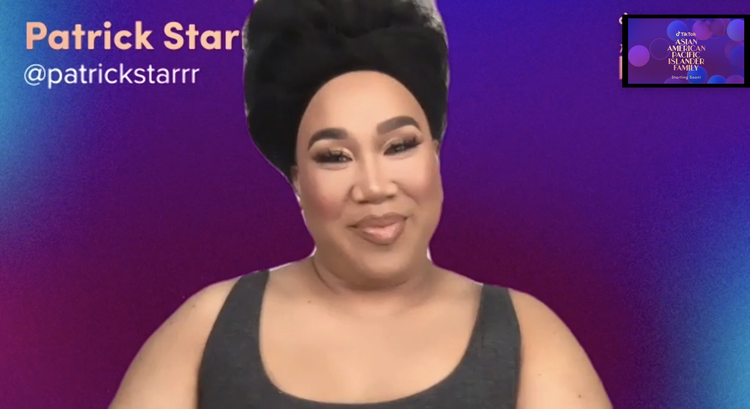 The next day's session, "Build It with TikTok," featured discussions with TikTok growth strategists, creators, and artists about how creators can leverage insights to build thriving careers through TikTok. The powerful lineup of speakers included Chriselle Lim (@chrisellelim), Maia (@mxmtoon), and Tim Chantarangsu (@timchantarangsu).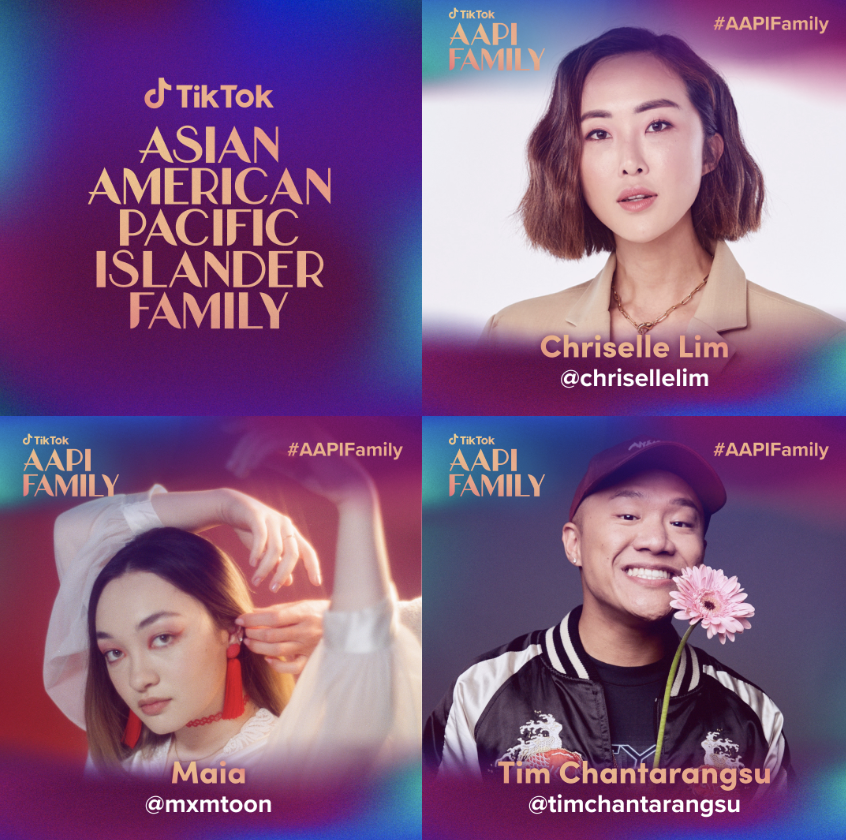 For Maia, TikTok helps level the playing field for artists. She noted, "The thing about TikTok is that everyone can be a part of something. What's so beautiful about the app is how it's brought down a lot of the walls within the music industry. And sometimes the things you want to achieve are out of reach because you don't have the right people backing you. You can be an artist in a bedroom making music and have the same chance for your song to go viral as if you have a major label backing you."
Chriselle recommended that creators find joy as they make their content. "You truly have to love the work that you're doing. Creating content is what I'm here for and that's what keeps me going. There are definitely days I need a break from it, but I think it's important to remember for all of us that it's more about being in the moment of something you truly love than the end product." -Chriselle Lim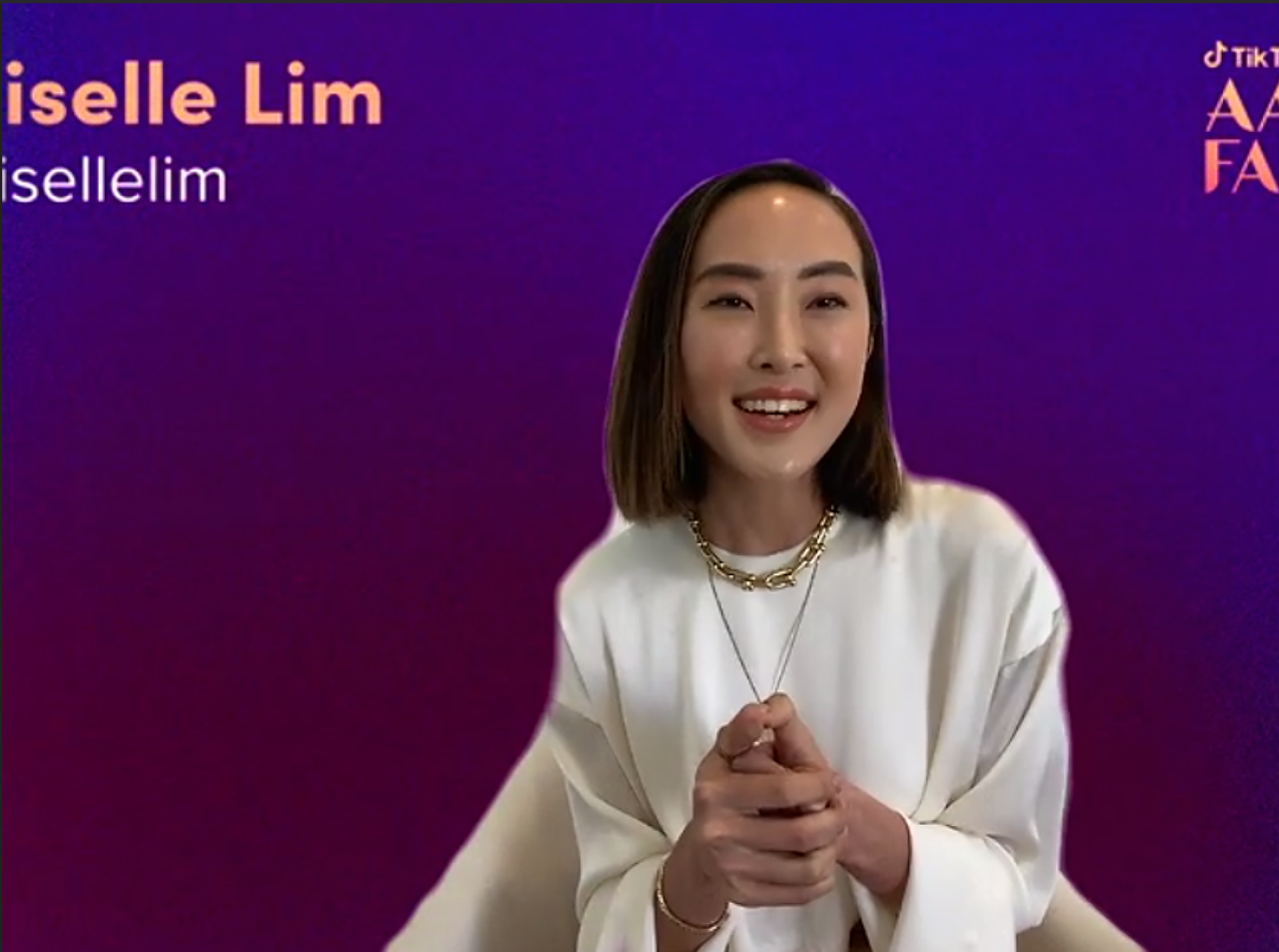 For @timchantarangsu, resilience and consistency are key. "A lot of people get messed up when they start second guessing themselves. You have to be ready and prepared for rejection and a long period of no views and no money. If you really wanna pursue it, put in the time and energy."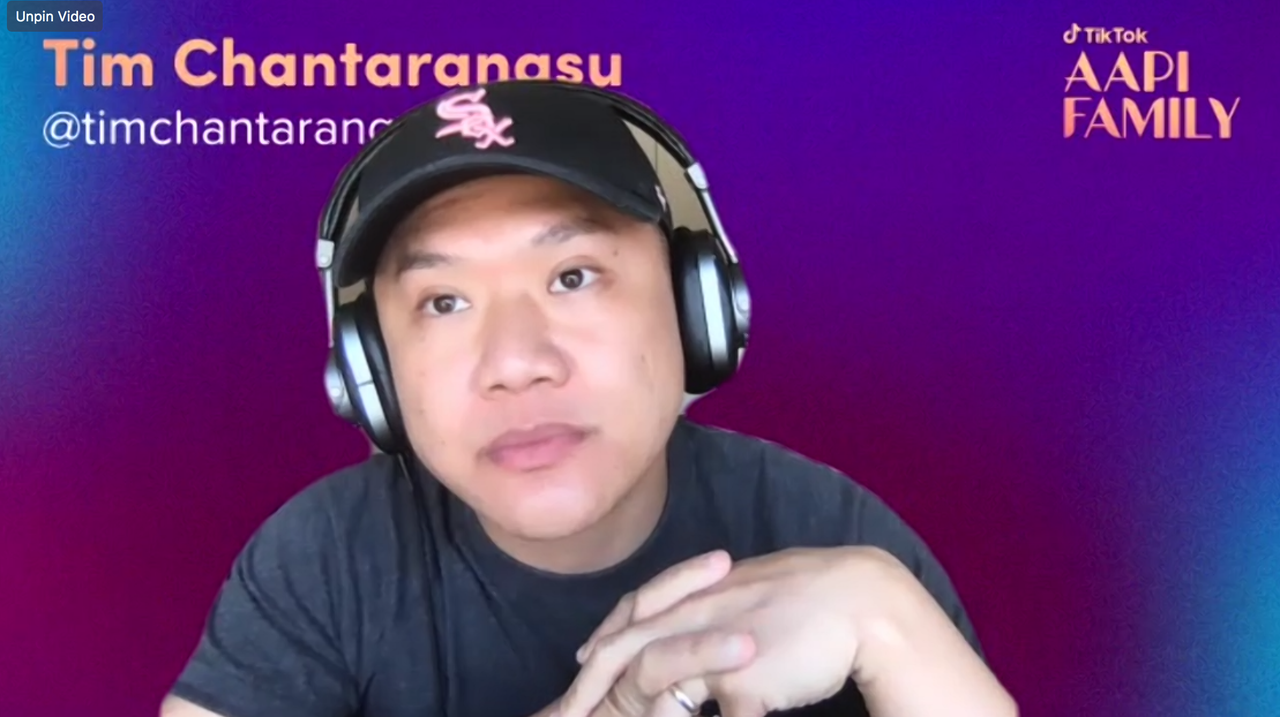 The webinar series wrapped up with "A Seat at the Table," an inspiring fireside chat with beauty entrepreneur Michelle Phan (@themichellephan) and creator Zahra Hashimee (@muslimthicc) that centered around how crucial representation is. Both creators discussed how seeing people who looked like them do innovative work fueled their desire to break away from traditional careers—and they shared their hopes to inspire future generations within the #AAPI community themselves.
Michelle shared how seeing images she could relate to helped fuel her passion to create. "When I was growing up as a teenager, I didn't see anyone who I could look up to. I had to conform with my environment. In America, I felt like I needed to be more Caucasian. I grew up in the era of Britney Spears and Paris Hilton. The creator of Sailor Moon inspired me to follow my creative interests by creating a category of 'magical girls.' She was young; she was Asian; she was my influencer growing up. She inspired me to get into astrology, anime, manga—this whole world where I don't know where I would be today."
With many AAPI colleagues on the TikTok team, AAPI Heritage Month was a labor of love and pride. Thank you to all of the AAPI creators who participated and the users who tuned in.
This month has given us the opportunity to reflect on how Asian Americans and Pacific Islanders have contributed to our country's history and culture. We've been inspired by the strength of our AAPI creators' voices, and this celebration was a testament to the importance of embracing diversity in our communities. And although AAPI Heritage Month is celebrated once a year, we believe the creators and content from this community deserve to be recognized throughout the year.