Rich Waterworth, General Manager, Europe, TikTok
We are excited to announce that TikTok is the Official Partner of the biggest-ever UEFA Women's EURO 2022!
As a Global Sponsor, we can't wait to bring our community closer to the action of summer's most-anticipated football event, while celebrating the spirit of this iconic moment in the women's sporting calendar.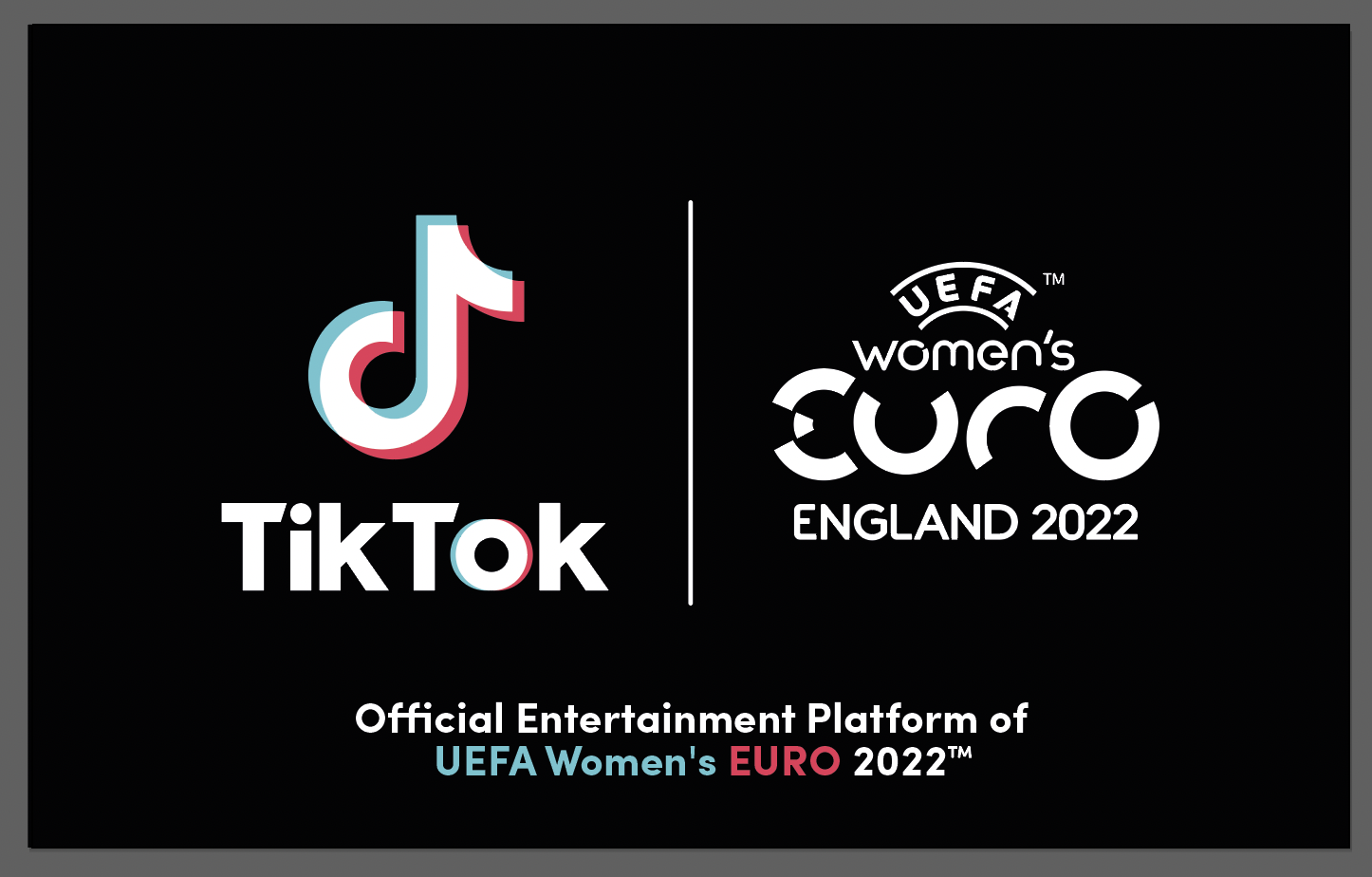 Shining a spotlight on women's sport and EURO 2022
The move builds on the success of our partnership with UEFA for EURO 2020 and the incredible growth of women's sport on TikTok.
Alongside our landmark Title Sponsorship of the Women's Six Nations rugby competition and unique partnership with Burnley FC Women who stream all their home games live on TikTok, we've seen everything from England's Lionesses taking us behind-the-scenes, to Spain's women's Primera División sponsor Iberdrola showcasing the pride and passion of women's football through #JueganComoChicas (#PlayLikeGirls), and football freestylers like Lia Lewis inspiring young women to get into the beautiful game.
All this has led TikTok to become a cultural home for all sports fandom across Europe, with the hashtag #womeninsports racking up almost a billion views.
With the tournament kicking off on 6 July across England, our community can get involved in a variety of creative ways, from using our innovative special effects and sounds in their videos, to joining in with TikTok LIVEs and EUROs-inspired hashtag challenges. Look out for an official UEFA Women's EURO 2022 TikTok account ahead of the tournament, which aims to inspire and entertain the global football community with exclusive behind-the-scenes content, plus current and archival footage.
Guy-Laurent Epstein, marketing director of UEFA, said: "We are thrilled to once again partner with TikTok, this time for the biggest UEFA Women's EURO ever. With the TikTok football community ever-growing with teams, fans, creators and associations, we are looking forward to showcasing this summer's premiere sporting event featuring some of the greatest women's footballers in the world through unique, creative and engaging content. It's an exciting time to be a football fan."
Since our partnership with UEFA for EURO 2020, we have seen TikTok become the home of football fandom; with creators, players and nations alike coming together to share their passion for the beautiful game, in a uniquely TikTok way. We are delighted to continue this partnership as the Official Entertainment Platform of UEFA Women's EURO 2022, and to build on our joint efforts to promote equality and inclusion in football through TikTok's #SwipeOutHate campaign.
We cannot wait to see our community show their support for the women's game, as we make this year's championship even more accessible to our global community.
Some of our favourite women's football accounts and creators to follow!
UEFA Women's Football (@womensfootball) covering UEFA Women's Football for #WEURO2022, #UWCL & #WePlayStrong.
New to TikTok and keen to learn more about #Womensfootball? It couldn't be easier, simply download the app for free via the Apple App Store, Google Play or Amazon!