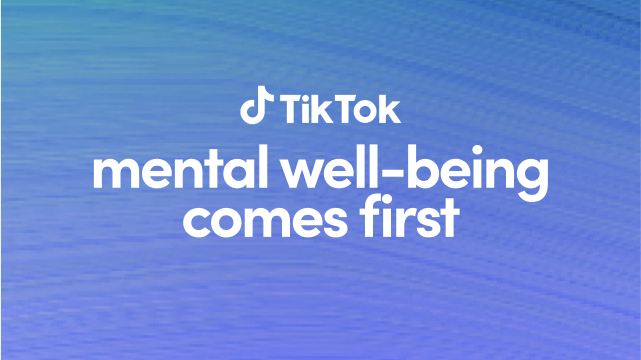 TikTok has always been a place where people come to spark creativity and joy, find community, and share their unique personal stories, including those around #MentalHealth and #Wellbeing. No one mental health journey is the same, there are ups and downs, small victories and sometimes setbacks. At TikTok, we're dedicated to supporting our community as they share their experiences by providing a safe and welcoming environment.
What Does Mental Well-Being Mean to Different People?
To improve our understanding of mental well-being and firm our commitment to cultivating a safe environment for our community to share their mental health journeys, we've recently conducted a global survey in partnership with market research firm YouGov consisting of responses from more than 16,000 consumers interviewed in 13 markets. The goal of this research is to explore cross-generational and global consumer attitudes on mental well-being, and further understand people's comfort levels in talking about these issues with families, friends, and others and what can help them to increase those comfort levels.
According to local data from Australia, consisting of over 1000 respondents, YouGov found:
75% of respondents feel comfortable talking about their mental well-being and nearly the same (69%) of respondents believe their mental well-being is just as important as their physical well-being.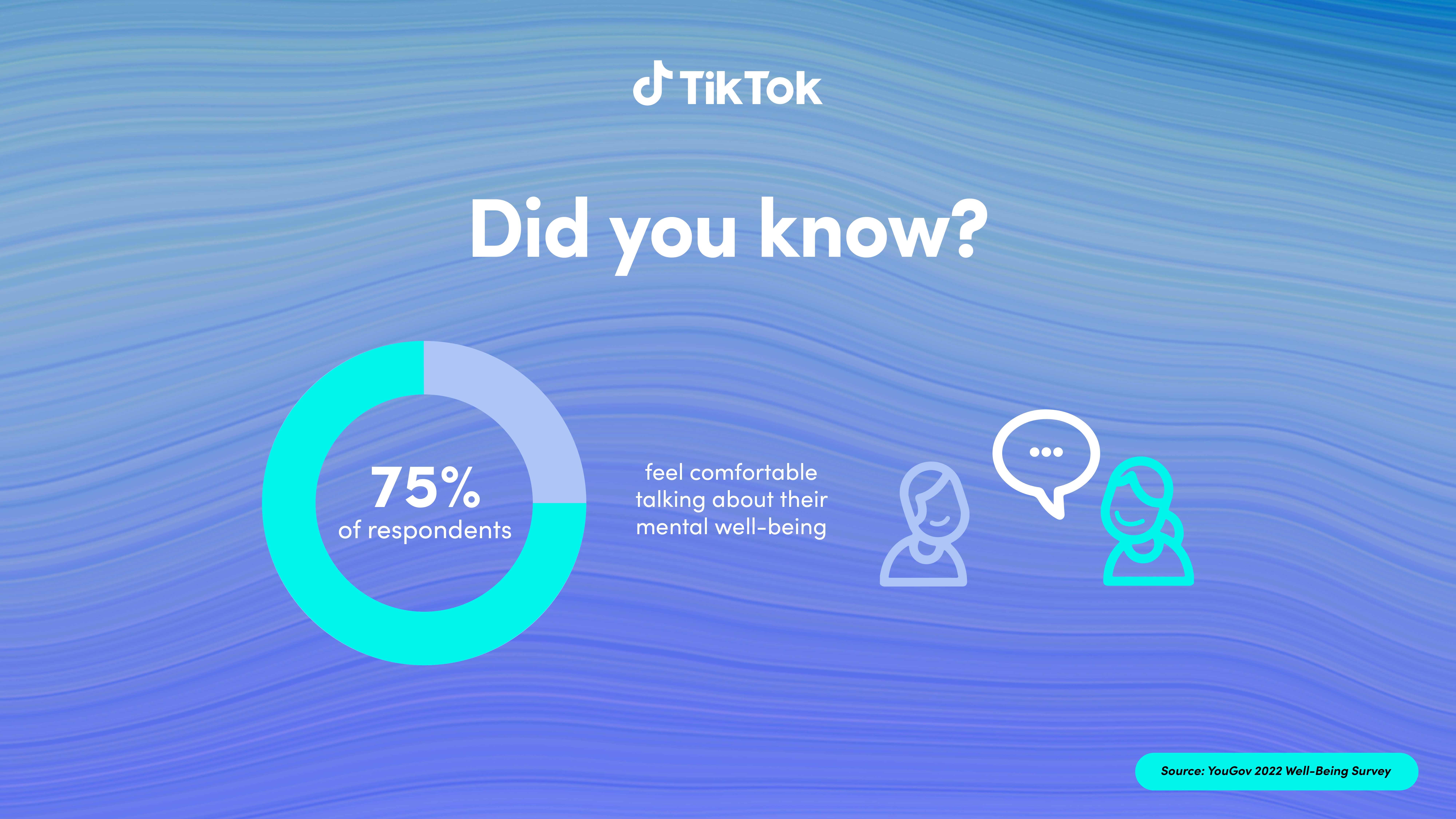 Nearly 1 in 4 (23%) Australians feel that mental well-being is even more important than physical well-being
More than 1 in 5 (21%) respondents would feel more comfortable talking about their mental well-being if they saw someone on social media be open about their mental well-being.
Over half of respondents would feel comfortable if their friends were open about it (52%) or their family was open about it (51%).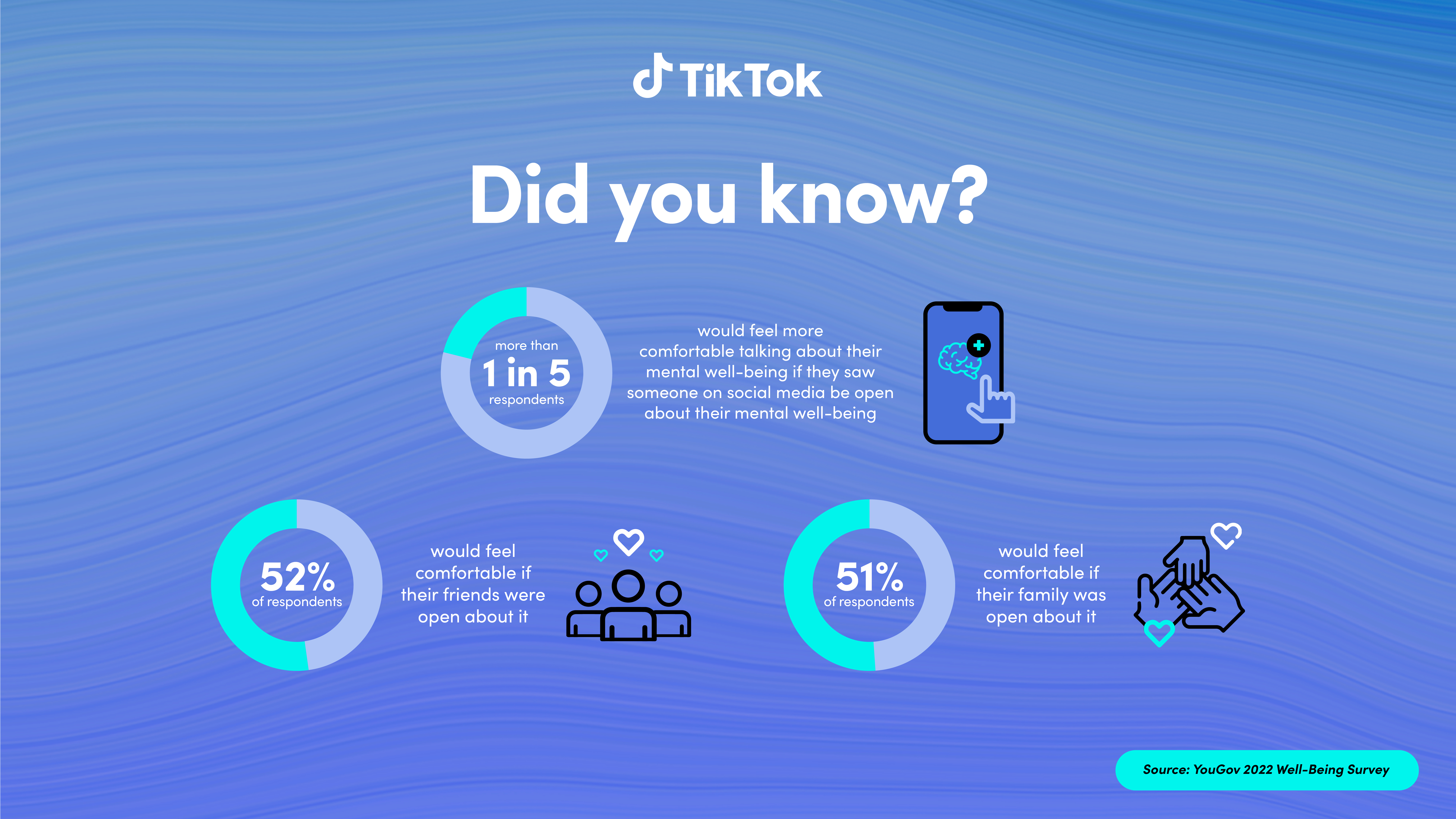 56% of Gen Z respondents (age: 18-24) would feel more comfortable talking about their mental well-being if they were encouraged to talk about it from a young age.
50% of Millennial respondents (age: 25-34) would feel more comfortable talking about their mental well-being if they had access to free mental well-being tools and resources on their favorite social media platforms, the group most likely to feel this way.

Millennials are the age group that would feel the most comfortable with someone on an online social media community talking to them about their mental well-being, with 57% of those aged 25-34 feeling comfortable and 58% of those aged 35-44.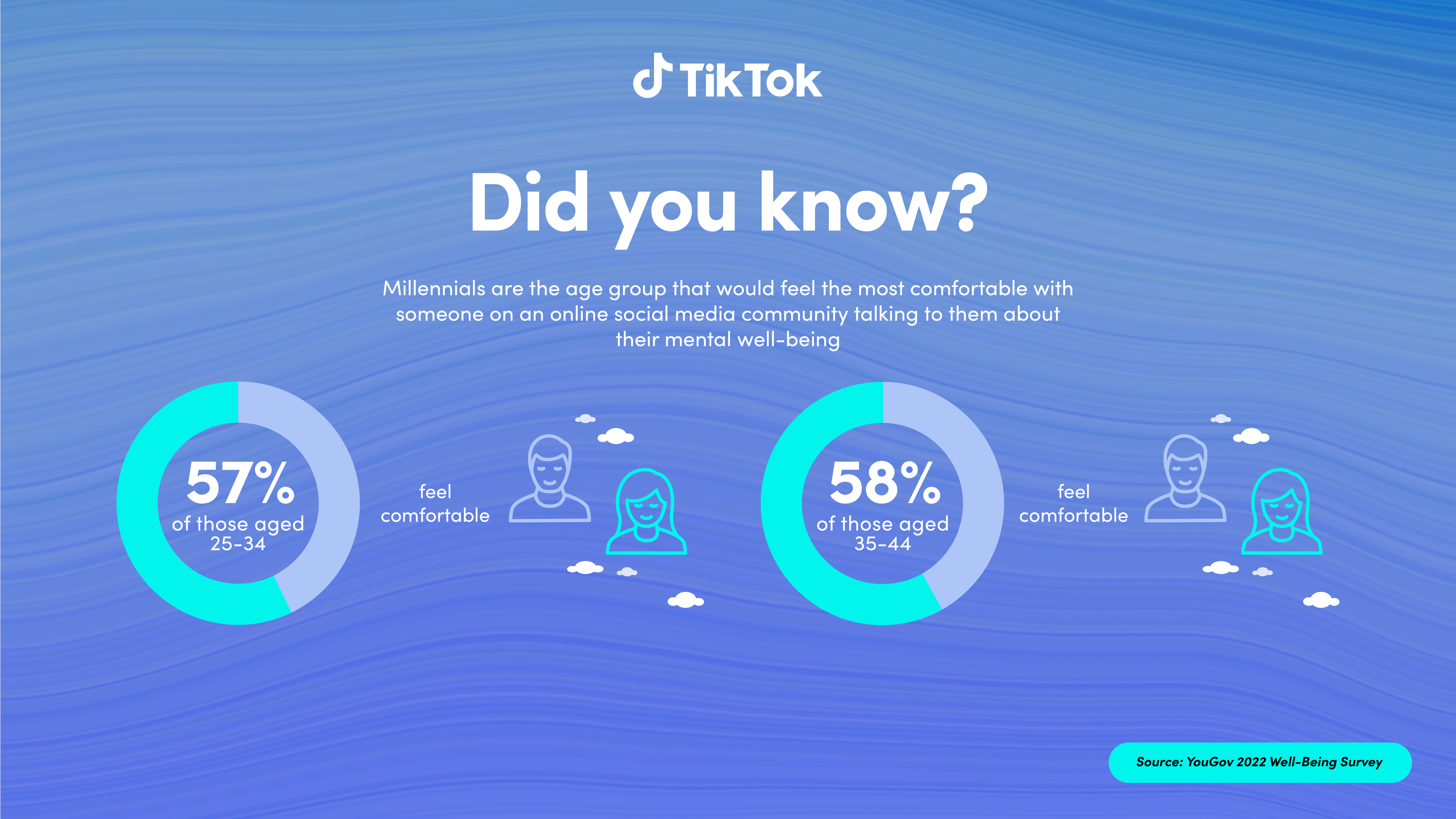 We're Making Mental Well-Being A Global Priority
Following the findings of this global research, we believe de-stigmatising mental well-being discussions is crucial to decreasing these fears about judgement. Here at TikTok, we want to do more to drive a deeper understanding and awareness of the importance of mental well-being in collaboration with our global community and partners.
Some of our ways include providing access to information and resources around mental well-being, supporting empathetic conversations relating to different topics on mental well-being, and elevating the voices of experts and communities dedicated to promoting equal access to mental well-being.
In honour of World Suicide Prevention Day (Sept. 10) and World Mental Health Day (Oct.10), we kicked off a global campaign to help bring awareness to the importance of #MentalHealth. We have launched a mental health hub that includes themed hashtags, incredible advocates from the community and access to organisations that provide essential resources.
Encouraging supportive conversations
Fostering a welcoming, inclusive environment is at the heart of everything we do. Hashtags are an easy way for people to find common interests and experiences. Whether you're someone who has a story to share or you're looking for your mental health community, there are several ways to connect through hashtags, including:
Our Incredible Creators
We partnered with TikTok creators on helpful content to better support those who may be struggling and encourage them to feel less alone, breaking down stigmas associated with talking about mental well-being challenges.
@jazzthornton_ will be sharing her stories about her mental health journey and providing insights on how she prioritises her mental well-being. After overcoming childhood sexual abuse, mental illness and multiple suicide attempts, NZ-based Jazz has dedicated her life to speaking hope and creating change through her organisation Voices of Hope.
@genevievemora2, alongside Jazz, we are also spotlighting her incredible co-founder at Voices of Hope. This duo are leading the charge to create and implement change for mental health, whilst providing hope through the voices of those with lived experience.
@annatheanxietycoach uses TikTok to connect with a community and guide them with overcoming, healing and eliminating anxiety. As a licensed counsellor, she offers breathwork and anxiety tips for people to use as helpful resources.
Well-Being Guides and Resources on TikTok
TikTok will be hosting mental well-being workshops that have been organised with our partner ReachOut, to empower creators by helping them build a better understanding and confidence when creating sensitive content around mental well-being.
We're committed to protecting the well-being of our community and strive to navigate the complexity of supporting our community's well-being on our platform with nuance. We take a two-pronged approach that involves removing harmful content and connecting people to resources. Our Community Guidelines do not allow content that depicts, promotes, or normalizes activities that could lead to suicide, self-harm, or disordered eating.
Last year we developed well-being guides that are accessible within the app in consultation with experts that contain tips on how people can think more thoughtfully about what they share. Our aim is to maintain a supportive environment for people who choose to share their experiences with their well-being.