Over the past few years, we've seen trends and culture come to life through our global TikTok community. We're inspired and honoured to see more than 1 billion people around the world come to TikTok every month to be entertained, inspired, or discover something new. We've celebrated creators, artists, SMBs, and brands as they unlocked real-world opportunities through the power of discovery and connection. And along the way, we've seen TikTok become a launchpad for products and brands that our community loves. Brands have become an entertaining part of the TikTok experience. As we build solutions for marketers to create a meaningful and valuable presence on the platform, we continually look to our community to help shape how we build products, leading us to new paths of innovation.
Today, we kick off TikTok World - our first global experience designed to help brands and marketers embrace the TikTok experience and reimagine how they connect with their communities. We're excited to introduce new creative, branding and commerce solutions to help brands of all sizes drive real impact for their business. These solutions will enhance our brands' experience on the platform, how they connect with audiences, and how they are discovered by the community. Here's a look at the highlights from TikTok World.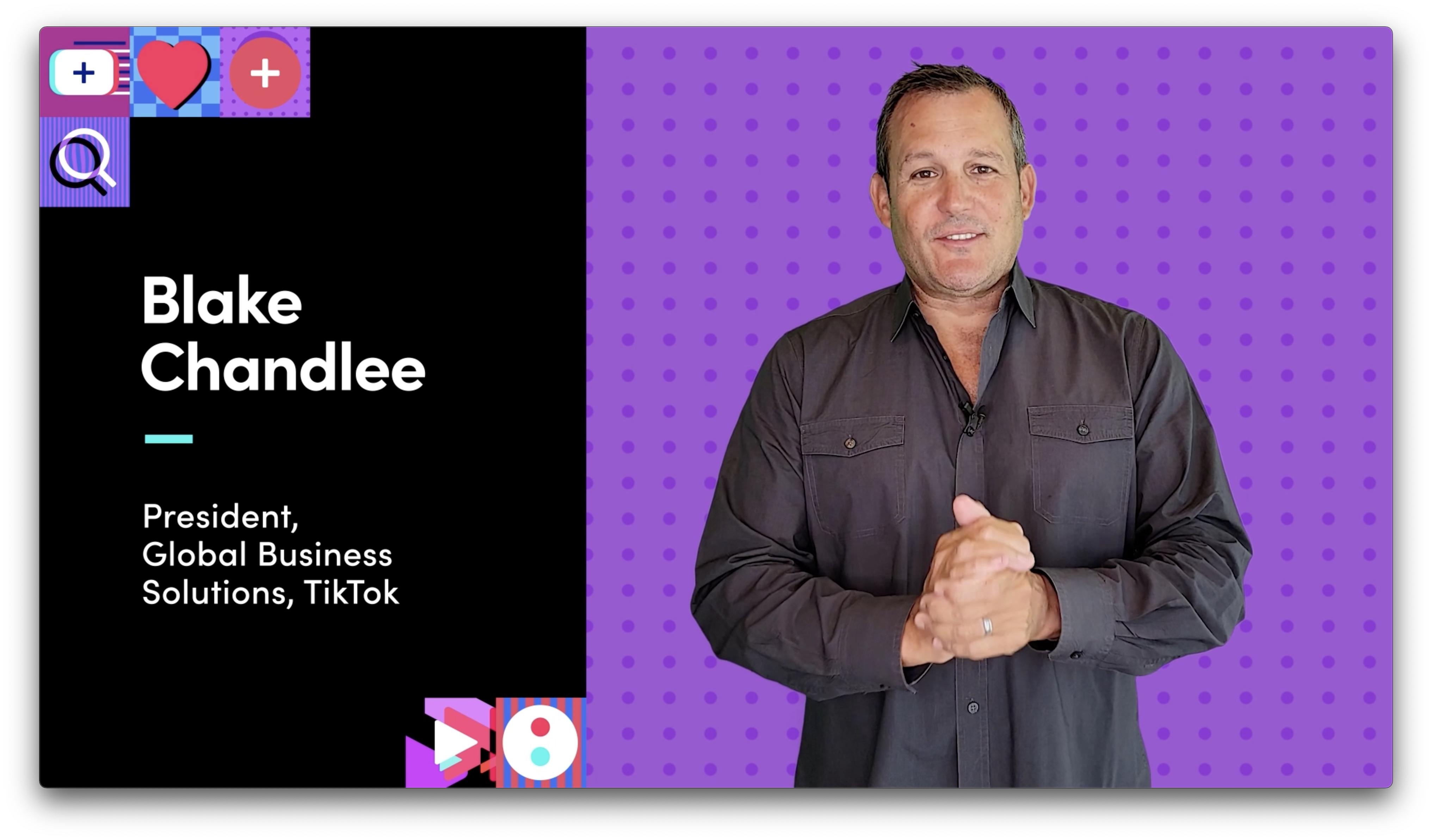 "We've witnessed time and time again the important role that brands play in the TikTok experience. We've also seen how our community enjoys engaging with the brands they love. So when businesses of all sizes come to TikTok, we're excited to help them connect with their community, market their products, and build their brand in a way they can't do anywhere else."
-Blake Chandlee, President, Global Business Solutions
Strengthening brand and creator collaboration with creative tools
When brands join TikTok, we tell them to think like marketers and act like creators. 61% of our users of our users say videos on TikTok are more unique than on any other platform and 7 out of 10 say TikTok ads are enjoyable. This is a testament to the creative and engaging work of brands on TikTok. Today, we're introducing our growing suite of creative solutions that enable advertisers to embrace creativity on our platform and also to help them connect and collaborate with our diverse ecosystem of creators.
TikTok Creator Marketplace: This self-serve portal makes it easy for brands to find a diverse variety of creators that best aligns with their interests.
TikTok Creator Marketplace API: This API enables access to our first-party marketplace data for creator marketing experts including Whalar, Influential, Captiv8, to provide brands with white-glove services to help manage the entire end-to-end process of creator marketing on TikTok.
Open Application Campaigns: Brands can post campaign briefs to creators across TikTok Creator Marketplace so that they can self-apply and participate.
Branded Content Toggle: This tool allows creators to mark videos and disclose commercial content without disrupting their creative flow.
Customised Instant Page: Brands can create landing pages that load in seconds – 11x faster than standard mobile pages – to let users dive deeper into a brand's message by watching videos or swiping through different content.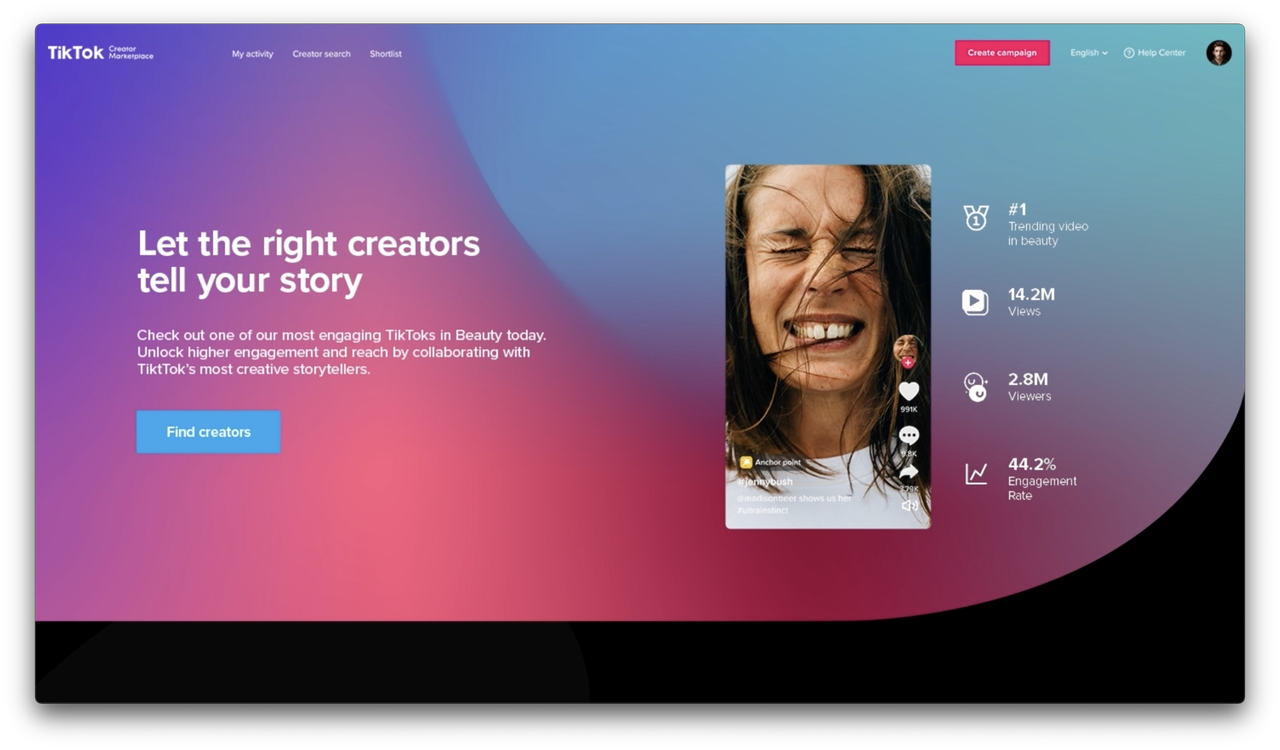 Check out our deep dive on Creative Solutions to see additional features that we're launching and brand examples from across the world.
Measuring the value and impact of TikTok
We want to make it as simple as possible for brands to jump in, find their community, and thrive on the platform. Today, we're sharing tools to help brands easily buy ads on the platform, measure the success of their campaigns, and track performance. We're excited to help brands large and small find a home for their voice, products and services all the while operating in a brand-safe environment.
Reach & Frequency: Brands can run effective, predictive and transparent campaigns on TikTok.
TikTok Brand Lift Study: This survey-based approach measures how users feel about the ads they see on TikTok, and additionally, we've teamed up with Kantar and Nielsen for Brand Lift – so partners can rest assured that it matches industry standards for effectiveness and reliability.
Ad Viewability: With MOAT and DoubleVerify, we will provide partners the insight they need about invalid traffic and viewability on TikTok.
Brand Safety and Suitability Tools: With IAS, OpenSlate, and Zefr, we continue to ensure that brands' campaigns run adjacent to content that's suitable for the brand.
TikTok Inventory Filter: We're enabling advertisers to gain more control over where they'd like their ads to run adjacent to and feel more confident on our platform. Our solution is aligned to the GARM Brand Safety and Suitability Framework to meet global, industry-wide standards.
We're passionate about earning the trust of our community by building responsibly, equitably, and openly so that people continue to love creating, viewing, and sharing content that matters to them on TikTok. For brands, this means ensuring that they have a safe space to build their brand, connect with their community, showcase products and services and are always aware of the steps we are taking to make our platform safe.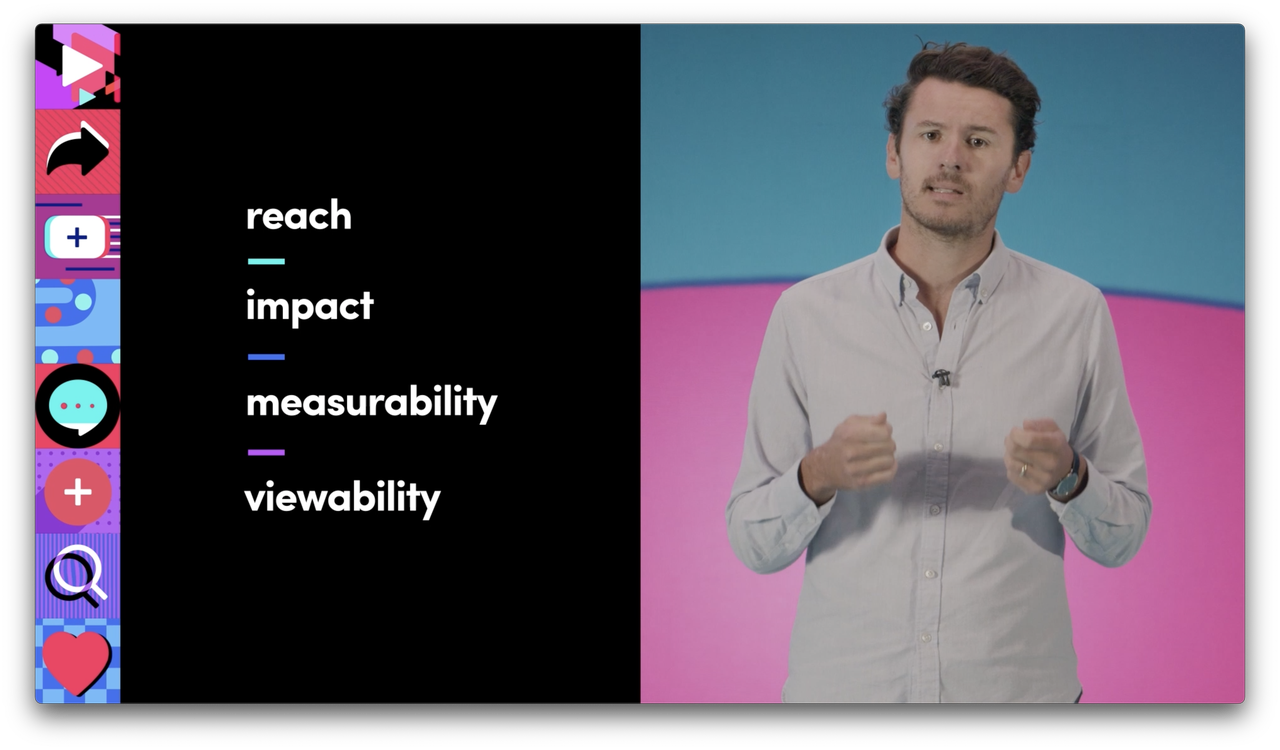 Check out our deep dive on Branding Solutions to see additional features that we're launching, how to activate these partnerships, and access relevant case studies.
Connecting community, entertainment and commerce
There have been so many ways in which our community has truly shaped and changed culture at large. As TikTok continues to fuel product discovery, our community is leading an industry-changing, retail marketing movement. As we watched our creators authentically share product reviews, hauls, and other content featuring products and brands they discovered and love on TikTok, we see brands of all sizes, old and new, turning to TikTok to reach and connect with their communities.
We're excited to introduce TikTok Shopping, a suite of solutions, features, and advertising tools that empowers brands and merchants to meaningfully engage with their customers.
Direct Integration: Merchants can tap into a full commerce experience with the capability to upload products and manage everything from shipping to fulfillment and point of purchase.
Partner Integration: For merchants who enjoy working with their preferred third-party commerce partner, we're excited to have Shopify, Square, Ecwid, PrestaShop now available on the platform. We expect WIX, SHOPLINE, OpenCart, and BASE to be available soon.
Product Links: Brands can highlight one or multiple products directly from an organic TikTok video, leading users to instantly-loaded product detail pages.
LIVE Shopping: Brands can connect directly with their community in real-time and share dynamic links to products and services at the same time.
Collection Ads: Brands can include custom, swipeable product cards in their In-Feed video ads.
Dynamic Showcase Ads: Brands can serve users personalised, targeted ads based on the users' interests.
People come to TikTok to have fun, spread joy, and be entertained. The TikTok community is reshaping the way we discover new products and shop. When creators feel passionate about a product or brand, they share it in an authentic way that resonates with the community. We strive to bring more commerce solutions to TikTok that further enable our community to discover and engage with what they love.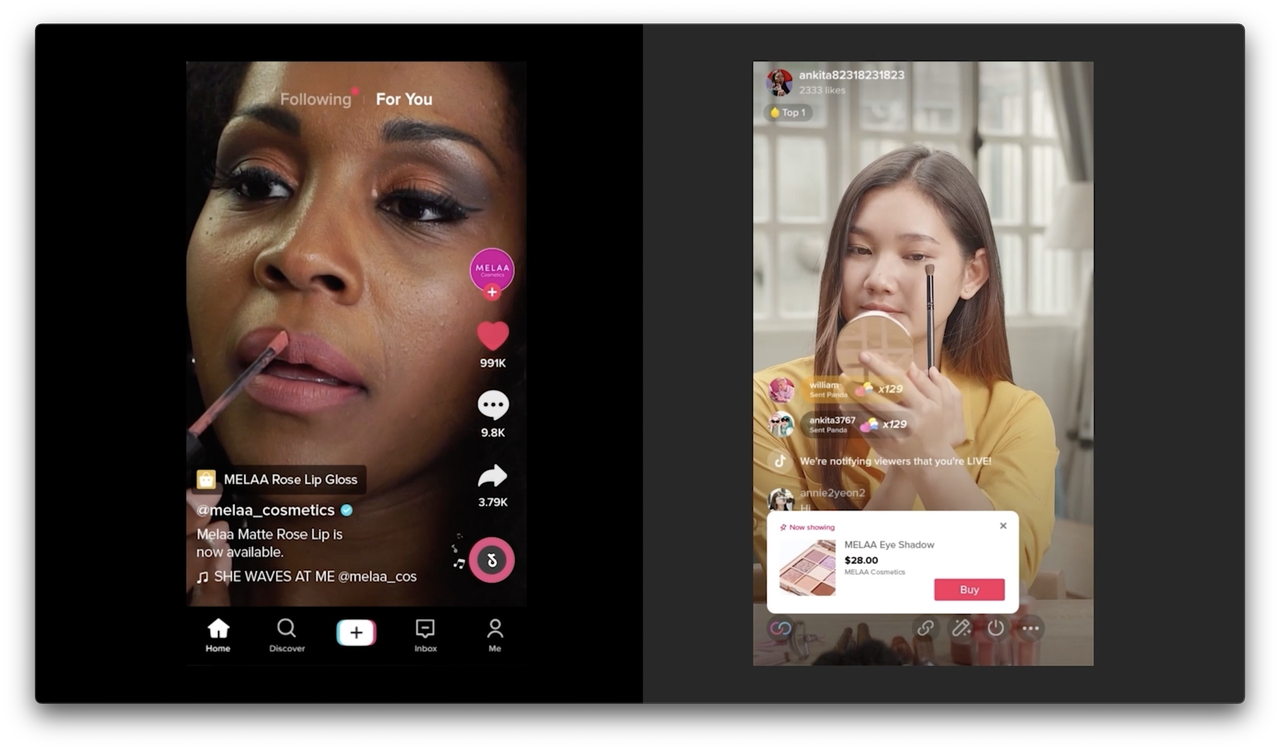 Check out our deep dive on Commerce Solutions to see additional features that we're launching, see brand examples from across the world, and connect with more partners.
A place where storytelling powers discovery and action
These innovations are just the beginning. We're committed to pushing ourselves to understand what our community values, using these as signals to guide our future product innovation and set new standards for the industry. We're on a journey to make TikTok even easier to enjoy, share, and shop. See you at the next TikTok World event! In case you missed it, you can check out TikTok World keynote and sessions on demand starting on September 30.