By Lee Hunter, General Manager, TikTok Australia and New Zealand
People around the world come to TikTok to be entertained and to express themselves creatively. The immense diversity of people and content on our platform is what makes TikTok such a special place – from people outlining the sources of the unique qualities through the mosaic trend to sharing their customs and traditional food with #culturechallenge. We are driven by our passion to maintain a welcoming environment for our global community, and over the last year we've introduced a range of features aimed at fostering kindness and preventing bullying.
Today we're taking another step with the launch of #CreateKindness, a global campaign and a creative video series aimed at raising awareness around online bullying and how we can all choose kindness.
Promoting awareness around bullying
At TikTok, we value the trust of our community and work hard to maintain it by cultivating an inclusive atmosphere. Bullying behavior damages the trust-based nature of the app by harming people's confidence in themselves. We're mindful that although in-app interactions may seem harmless to some, the impact of people's online experiences don't always disappear when they close the app. This is why we greatly value the stories from our community about their experiences and why we invest in measures to help TikTok remain a place where kindness and compassion thrive.
As part of our ongoing commitment to promote online kindness, we're launching on our @TikTokTips account an animated video series that tells the real and personal stories of six creator-animators whose distinct animation styles complements their diverse experiences.
Through their videos, these talented creators offer perspectives on how to counter bullying, show the unintended impact this harmful behavior can have, and remind us why it's important that we work together to prevent it.
By using their distinctive animation styles and voices, and revealing themselves at the end of the videos, these creators drive home an important message: behind every account is a real human being who deserves to be treated with kindness and respect.
Spreading kindness on TikTok
TikTok communities thrive when kindness and care are at the forefront. Videos using hashtags related to kindness, including #love and #kindness have garnered over 400 billion views and generated almost 50 billion video creations around the world.
Heart stickers and creative effects are also among the most popular product features used on TikTok to celebrate kindness. These have been added to over 2 billion videos globally in the past year, with our communities in the US, Philippines, Indonesia, Brazil, and Mexico using them the most. In Australia, #love has been used nearly 2.5 billion times and Australians made over 390 million videos with with the hashtag #help.
Fostering kindness on TikTok
We're committed to promoting well-being and positive online behaviour as we strive to make meaningful and enjoyable experiences possible for everyone. This includes working to remove harassment and bullying. Bullying is not tolerated on TikTok, and we work to combat it through our policies, features, and partners, such as Dolly's Dream and PROJECT ROCKIT, as we continue to champion comprehensive approaches to online safety.
Rosie Thomas OAM, Co-founder and Co-CEO of PROJECT ROCKIT said:
"For over a decade, PROJECT ROCKIT has been empowering students to stand up to bullying, hate and prejudice instead of standing by watching. We aim to raise students' social and self-awareness and create an environment where diversity is celebrated. It's great to see platforms like TikTok investing in resources and campaigns like this, to continue that education in the places where younger people are, encouraging positive online behaviour and offering proactive strategies to keep themselves and others safe."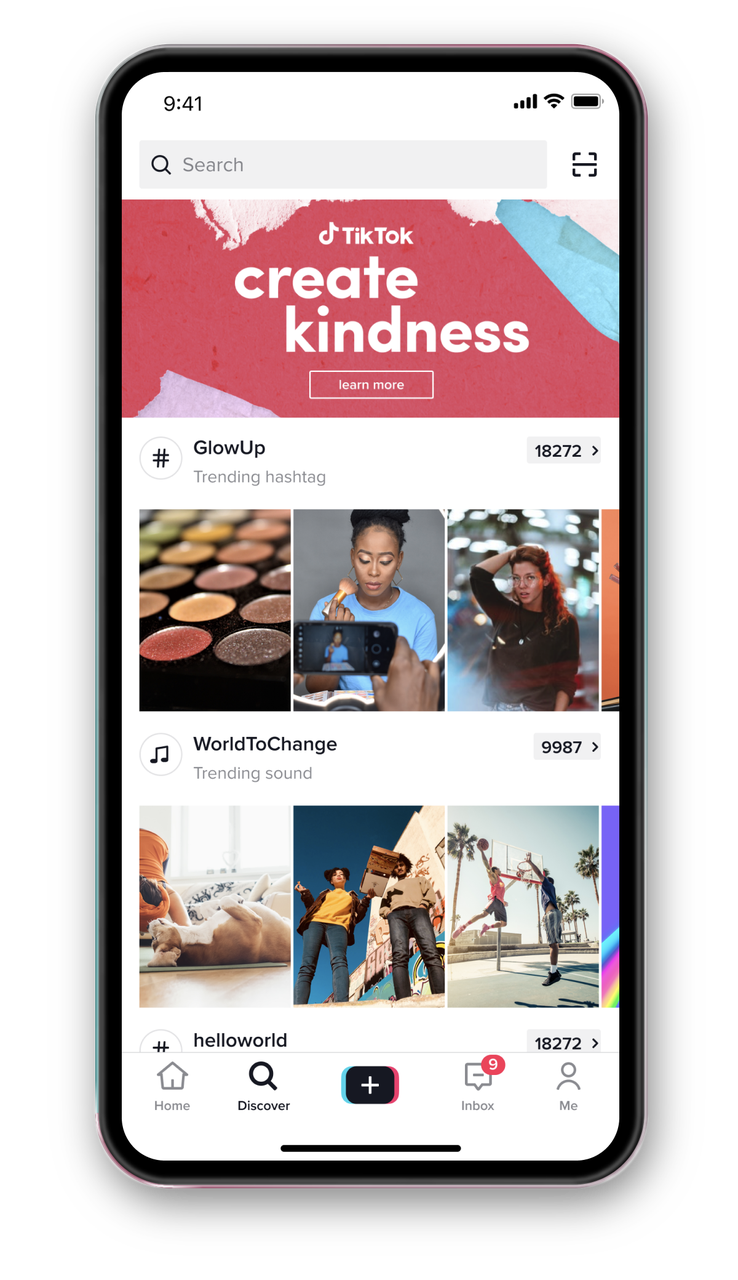 Melbourne-based TikTok creator Jasmine TXO (@jasminetxo) has millions of followers on TikTok who love her funny and uplifting videos, which are all about 'spreading smiles'. Jasmine TXO says that being mindful of how you interact with others online and consciously being a positive presence on platforms like TikTok, is a message that she is completely behind:
"Although our interactions with someone online - whether it's a comment, a direct message, or a Duet - can sometimes seem minor or insignificant to us, they can actually be some of the most impactful moments in a person's day. Many of us turn to social media to seek comfort. It's a place where we hope to be accepted for exactly who - and what - we are. A place where we search for positive, meaningful interactions with other people, that serve as a daily reminder that we are not alone.
"It's easy to forget that with these interactions, we hold the power to potentially change someone's mood, or day, for better or for worse. So with that power comes a great responsibility. Why spread hatred or negativity, when we can use that power to make a positive difference, and make people smile? Especially in today's uncertain world, where we need smiles now more than ever before.
"It's time for us to be better and do better, because behind your device's screen is a real person with a real life, just like you."
In addition to these videos, which can be found all month within our Discover page and on @TikTokTips, we invite our community to participate in the #CreateKindness hashtag challenge by creating TikTok videos that share the heart-warming moments and comments that inspire you to spread kindness.
Through this campaign, we invite our community to choose, celebrate, and create kindness with one another, every day.