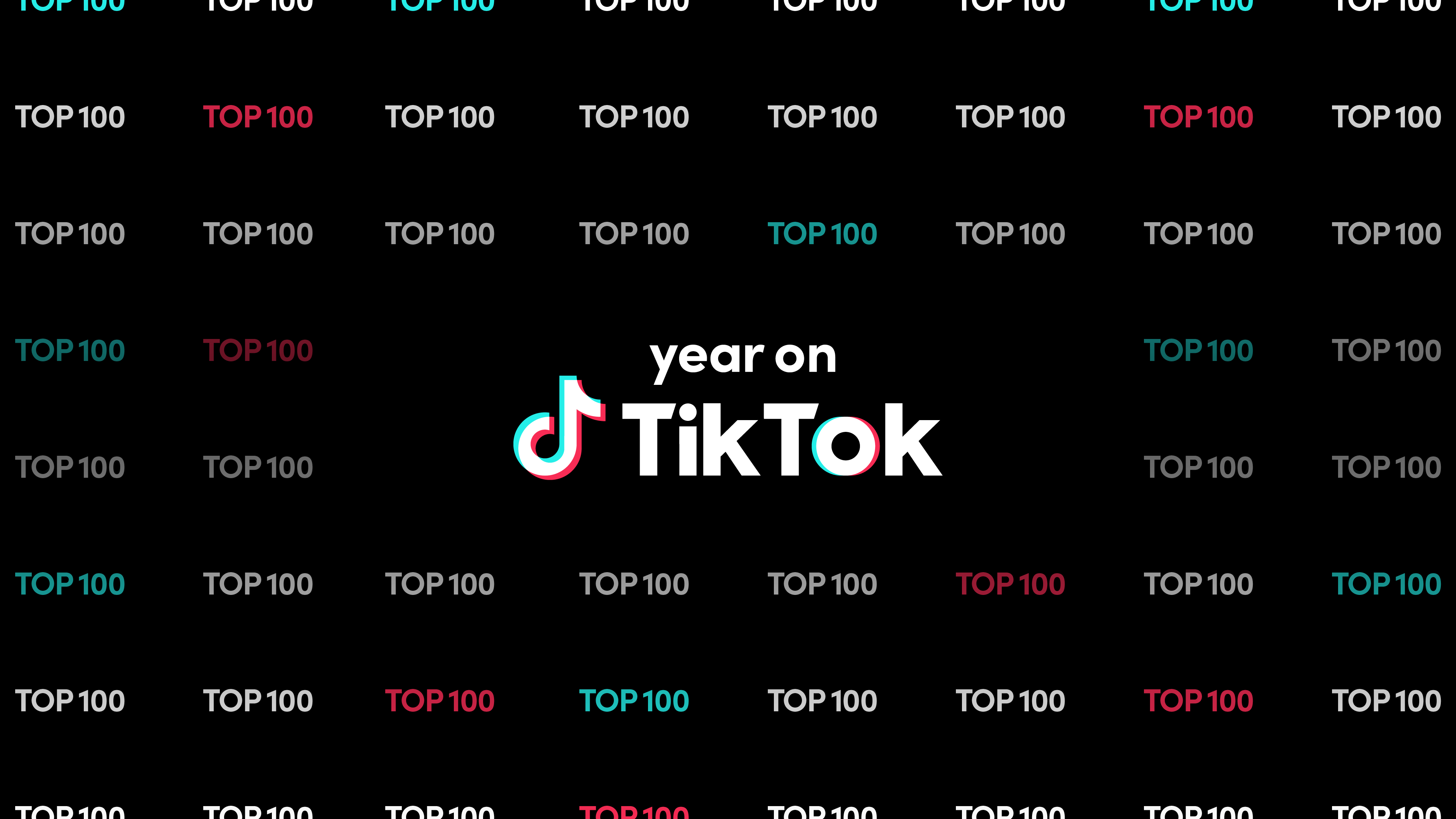 In the second annual 'Year on TikTok', TikTok reveals the most impactful videos, challenges, songs and creators that brought happiness and comfort to its vibrant and creative community in Singapore
Singapore, 4 Dec 2020 – TikTok, the short-form video app with a mission to spread creativity and bring joy, today unveiled its 'Year on TikTok' – a collection of videos, challenges, songs and creators that sparked creativity, gave comfort, brought smiles and rallied Singapore's TikTok community together in 2020.
2020 was one for the history books as the world battled a global pandemic that resulted in social distancing, community hardships, economic uncertainty, an undeniable toll on our physical and mental health, as well as loss. Despite this whirlwind of uncertainty and change, the TikTok community thrived through its heart, soul, authenticity and creativity.
"TikTok has always been about bringing people together to inspire one other and share moments of joy. While this year has been tough in many ways, Singaporeans have joined people from around the globe to share their experiences, find some light relief, have fun and come together on TikTok," said Doreen Tan, User and Content Operations Manager, TikTok. "As we reach the end of 2020, we want to relive the impactful moments experienced by our deeply-knit TikTok community through 'Year on TikTok'."
Here are some of this year's greatest hits that have brought Singaporeans immeasureable joy:
The biggest trends, hashtags and challenges that have uplifted and connected us, even apart
This year has seen the TikTok community rallying together in the fight against Covid-19, with several hashtag challenges going viral as users sought to keep their spirits high and spread useful information. With #careforsg, which saw over 82.7 million views in Singapore, TikTok donated $1 to the Invictus Fund under Community Chest for every positive video created, which resulted in massive participation locally. As more people stayed at home and turned to social media to ease their boredom, TikTok also encouraged Singaporeans to keep active indoors through #stayathome, garnering 68.3 million views and showing that there are endless possibilities for users to have fun at home.
Hashtags riding on the wave of trendy pop culture and gaming phenomenons, such as #whattoplay, also flourished, bringing ample entertainment to many users. The platform also saw a surge in interest for educational tips and life-changing hacks, with users flocking to #learningisfun, #homecooking, #lifehacks, and #photomagic.
Trending TikTok Hashtag Challenges in Singapore
Turning a lens on our vibrant creator community
At the heart of the TikTok community, Singapore creators have also made waves to a global audience, thanks to their creativity, commitment, and constant drive to make inspiring content. Hailing from diverse backgrounds, local creators have increasingly been spotlighted for blazing the trail in a variety of ways - from 'Silver TikTokers' breaking norms on age and social media use, to youths advocating important global causes. Echoing the voice of this generation, TikTok has become the choice platform for users to express themselves authentically, bond with loved ones, as well as educate on causes, and some saw exceptional growth in their follower base.
Over the past year, local publishers have also found heartening success on TikTok, leveraging the platform's short-form video format to inform, educate and entertain their audiences on news developments and even 'behind-the-scenes' glimpses of their newsrooms.
Here are the creators in Singapore that rose to become some of TikTok's stars of the year:
Prominent TikTok stars
Rising TikTok stars
The videos that we can't get enough of, from the creators and brands we love
2020 saw an astounding number of local videos go viral, providing hours of joy and entertainment to Singaporeans. From lighthearted prank videos between family members, to comedic talk shows, local creators are leading the charge in creating memorable viral videos.
Some of the top viewed local videos this year also came from brands, who have gotten good at engaging digital audiences in new and authentic ways. Gone are the days of curated feeds and filtered photos - authenticity shines through in this new era. With TikTok for Business, brands ranging from small businesses, apps to e-commerce platforms are utilising TikTok to its fullest potential, engaging people through short, snazzy content, and amassing a loyal local fanbase.
Top Viewed TikTok Videos in Singapore
Our soundtrack of 2020
TikTok has continued to shape the way we discover music today. From the revival of familiar, old tunes, to new musical sensations going viral to a global audience, there's a sound for every moment on TikTok. Beyond discovery, Singapore artistes are also leveraging TikTok to launch or promote their latest hit singles, as well as engage with fans on the platform in a heartfelt, interactive way.
Here in Singapore, some of the most trending sounds on TikTok and top local music artistes this year include:
Trending sounds on TikTok
2. Laxed Siren Beat Loop - Jawsh 685

3. Savage - Megan Thee Stallion

5. Supalonely (ft. Gus Dapperton) - BENEE

6. Banana (feat. Shaggy) - Conkarah

8. Kolors - Monte Booker & Smino

10. All Comes Back To You - R3hab

Prominent local music artistes on TikTok
TikTok: Your Sunny Corner of the Internet
With its easy-to-use video capturing and editing tools, TikTok makes it possible for everyone and anyone to express their creativity. From budding creators to established brands, this year has shown that despite unprecedented hardships, there is an immense desire in people to use TikTok to showcase their ideas, celebrate unique yet quirky talents, spread positivity, or just simply to create videos for joy.
TikTok is available in over 150 countries and regions in 75 languages. Download the TikTok app via iOS or Google Play.
###
About TikTok
TikTok is the leading destination for short-form mobile video. Our mission is to inspire creativity and bring joy. TikTok has global offices including Los Angeles, Mountain View, New York, London, Paris, Berlin, Dubai, Mumbai, Singapore, Jakarta, Seoul, and Tokyo. www.tiktok.com.