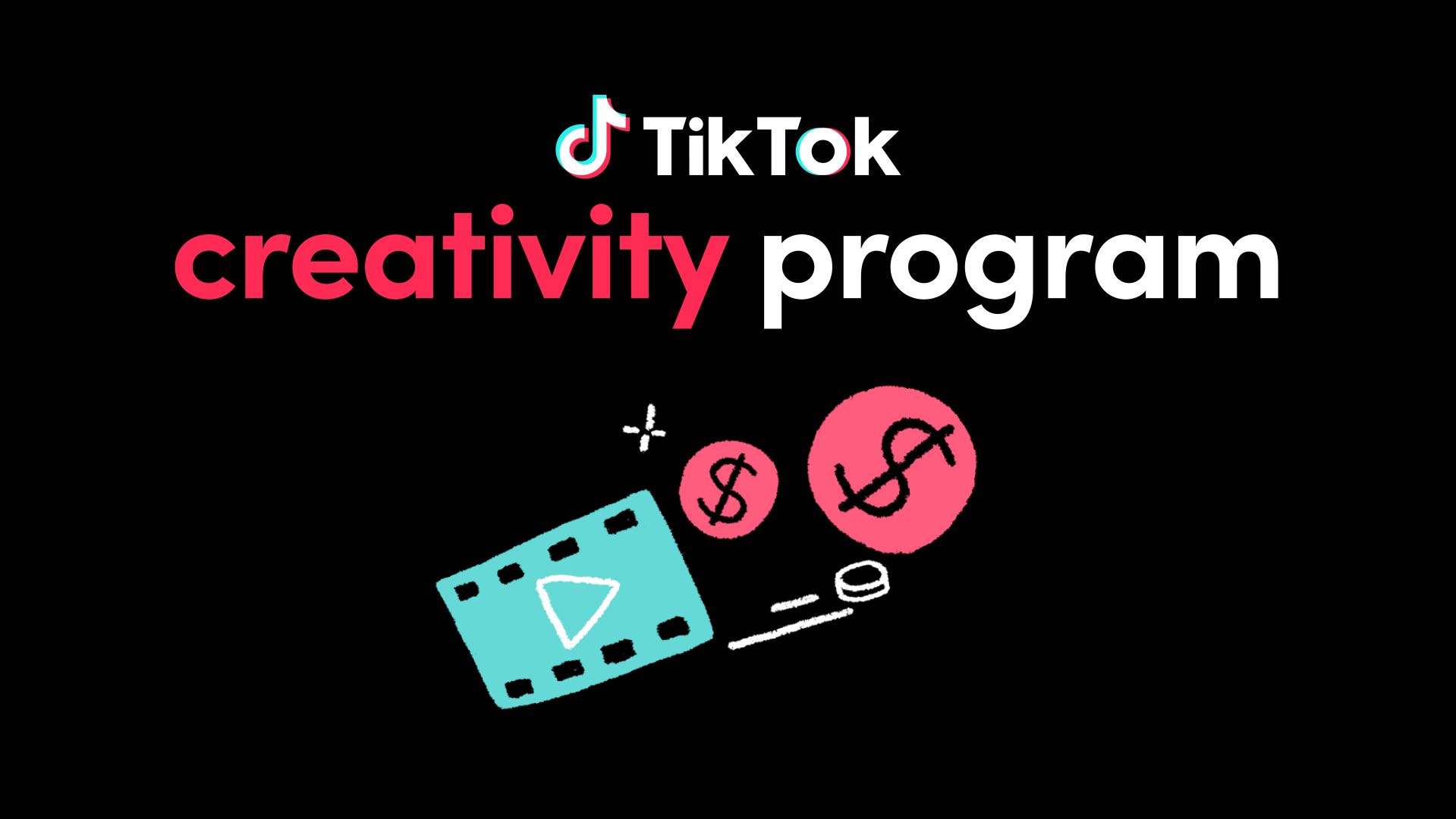 TikTok is a unique place where creativity and authenticity are celebrated. It's where creators come together to entertain and connect with a global community over shared interests, turn their passions into careers, unlock life-changing opportunities and drive meaningful impact. As we continue on our path to offer a range of opportunities that reward the creativity and passion of our creator community in the UK today we're introducing the Creativity Program Beta.
Designed to help creators foster their creativity, generate higher reward potential and unlock more exciting, real-world opportunities, the Creativity Program Beta is the latest addition to our range of monetization tools that support creators of all levels in being rewarded. We developed the Creativity Program Beta based on learnings and feedback from our creators on our creator solutions, including the TikTok Creator Fund. The Creativity Program Beta is now available to all eligible UK creators.
To be eligible for the Creativity Program Beta, users will need to be at least 18 years old, meet the minimum follower and video view requirements, and have an account in good standing. Creators already enrolled in the TikTok Creator Fund can switch to the Creativity Program Beta, and those that are not enrolled can apply to the new program once available. Creators currently enrolled in the TikTok Creator Fund can choose to switch to the Creativity Program Beta. To start earning, creators must create and publish high-quality, original content longer than one minute. Creators will have access to an updated dashboard to view video eligibility, estimated reward, and video performance metrics and analytics. Keeping the safety of our community in mind, all videos for the Creativity Program must abide by our Community Guidelines.
At TikTok, we are committed to fostering new ways for creators to feel valued and rewarded as they continue to inspire and engage our community. The Creativity Program Beta is now available in Brazil, France, Germany, Japan, Korea, UK, and US.
James Stafford, General Manager, Operations & Marketing, TikTok UK & Nordics said:
"At TikTok, we're committed to introducing new monetisation tools for creators so they can get rewarded for their creativity. Designed to help creators generate higher revenue and unlock more real-world opportunities, the Creativity Program Beta joins our growing range of monetisation solutions, including Pulse, Series and LIVE Subscription and we're already seeing it have a meaningful impact.
"TikTok is home to a diverse range of creators with unique interests and goals, we are always listening to feedback from our community so we can continue to evolve the platform to better serve their needs"
The Creativity Program Beta joins our suite of monetisation solutions, including LIVE Subscription and Series:
TikTok Series
Series is a new premium content offer on TikTok, enabling creators to grow a community of loyal, engaged followers and get paid for creating the content they love.
Through Series, eligible creators can post Collections of premium content behind a paywall. Creators can set how much their Series should cost, selecting an amount that best reflects the value of their exclusive content which can be purchased for access via direct in-video links or through a creator's profile.
One Series can include up to 80 videos, each up to 20 minutes long, giving people a new, longer format to watch their favourite creators and content.
LIVE Subscription
TikTok LIVE allows creators to inspire, entertain and connect with engaged communities in real-time. LIVE Subscription is a new monthly subscription on TikTok for people to show their appreciation for their favourite LIVE creators. Subscriber perks include:
Subscriber Badges: Subscribers receive badges that are displayed next to their name on their profile and upgraded over time.
Custom Emotes: Subscribers get access to exclusive emotes custom-designed by the creators to use during LIVE sessions to bring the community together and make your sessions more spirited.
Subscriber-Only Chat: When the subscriber-only chat is turned on, creators and their subscribers have exclusive access to one another, enhancing an even more personal connection between creator and viewer.
LIVE Subscription is currently available to eligible global creators on an invite-only basis.
Learn about the many ways creators can get paid or collect rewards on TikTok, including the recently announced Creativity Program Beta, by visiting our Creator Portal.