Ever wondered what it takes to survive the I'm a Celeb Jungle? 🐅Or what KSI's favourite track from his new album is? 🎧What about how many keepy-uppys Wayne Bridge can do? ⚽Or who's got the best moves in The Pussycat Dolls?💃
Look no further than this week's series of TikTok LIVEs! We've got a cracking schedule this week that's guaranteed to get you laughing, dancing and feeling a little #BrighterInside in no time at all with your favourite TikTok celebrities.
Welcome to the #HouseofTikTok...
This week we've already watched jungle heartthrob Roman Kemp take on his own bushtucker trail and act out his favourite and funniest impressions. But that's not all we have lined up for you. We have celeb #couplegoals Frankie and Wayne Bridge, musician KSI and Pussycat Doll Ashley Roberts all featuring on TikTok LIVE this week!
Here's when to catch your favourite TikTokers:
Musician KSI will be revealing the inspiration behind his new album and talking his favourite top tracks on Wednesday at 4pm, all followed by a live Q&A.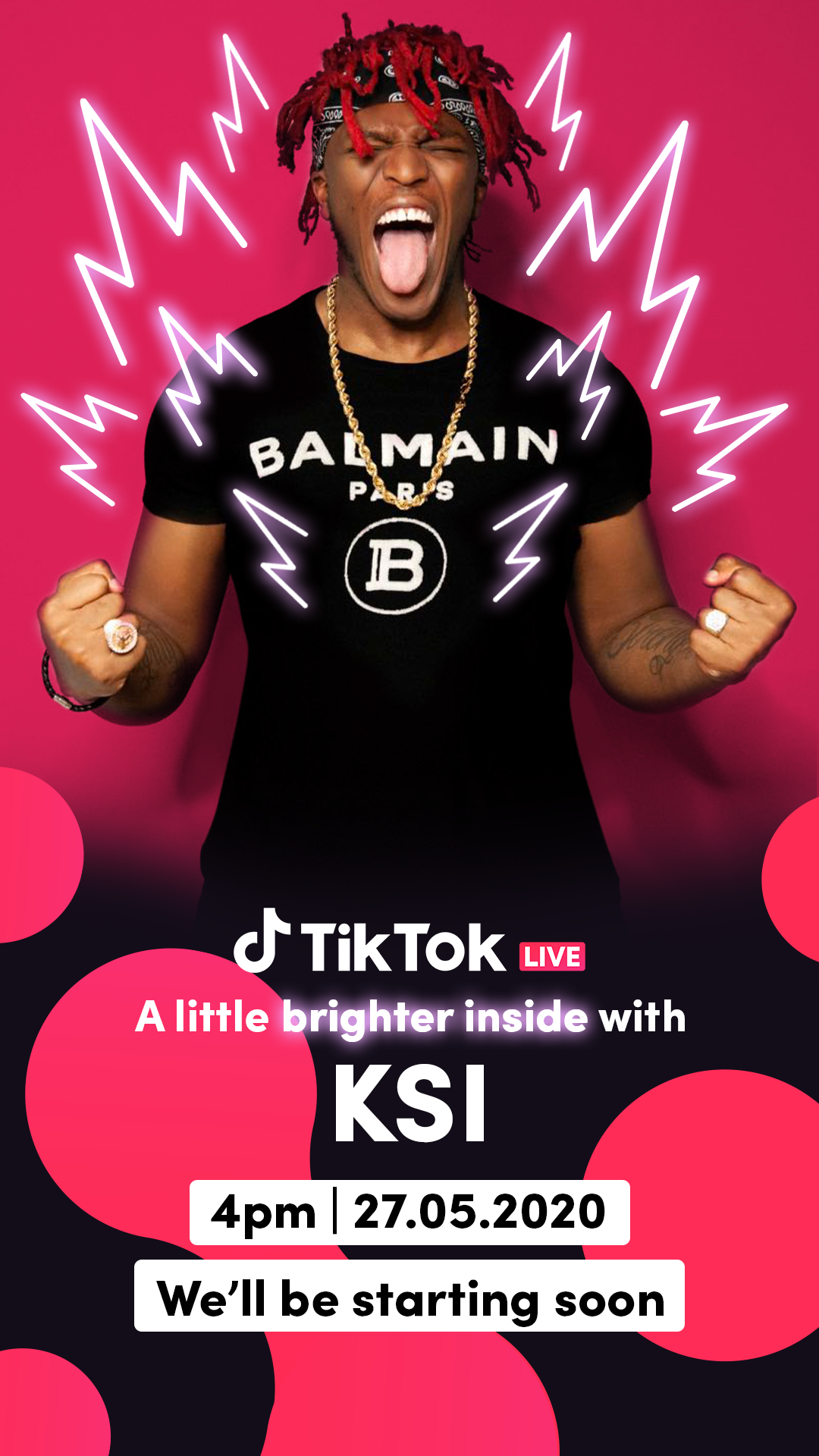 Celebrity couple Frankie and Wayne Bridge will put their rhythm to the test performing a new TikTok dance routine live on Thursday at 5pm! You'll also be able to ask the pair anything in a live Q&A.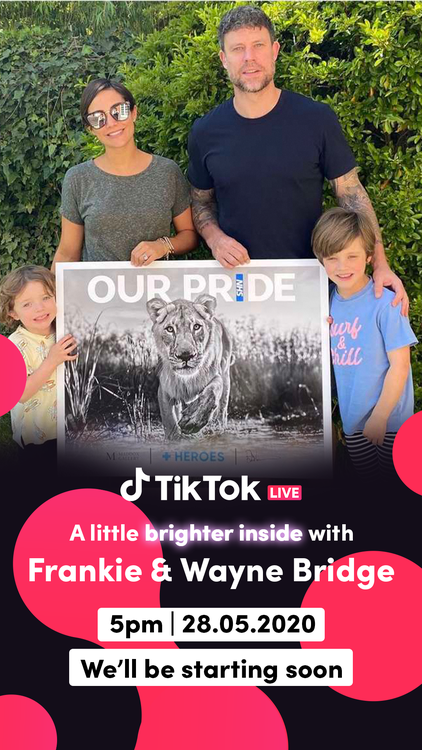 Pussycat doll Ashley Roberts will give you that #FridayFeeling recreating her favourite famous TikTok dance routines on Friday at 5pm!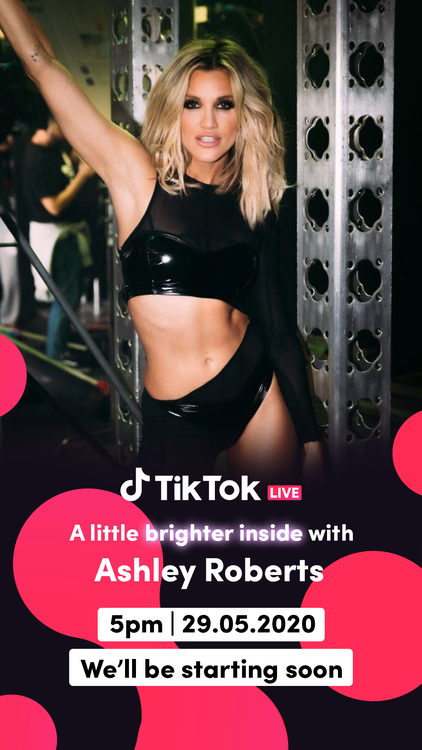 To get you in the mood, we've picked our favourite moments from the stars of this week's round of TikTok LIVEs:
Roman Kemp does his best Harry Styles impression. It's so good, we can't spot the difference!
KSI takes on the #WakeUpCallChallenge, pranking his mate who never saw it coming...
Frankie and Wayne take on the iconic #FlipTheSwitch challenge in this hilarious rendition. We never thought we'd see Wayne in a wig!
Pussycat Doll Ashley Roberts smashed the #WipeItDown challenge in her latest TikTok. We love the transformation!
Want to have fun and also do some good?
No stress! You can do both by tuning into all our TikTok LIVES!
Each celebrity creator has chosen either the British Red Cross or Help Musicians to support for their TikTok LIVE, through our new Donation Stickers feature.
So tune in to hear from your favourite TikTok celebrities and artists and be sure to donate to these important appeals.
New to TikTok and fancy tuning in? Getting involved couldn't be easier, simply download the app for free via the Apple App Store, Google Play or Amazon.