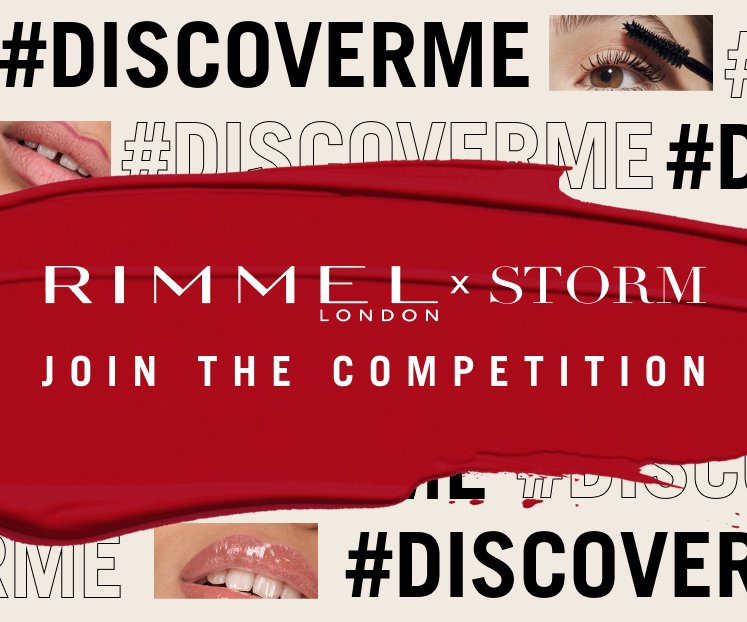 TikTok has become the place for discovery - from unsigned music artistst, to future theatre stars and the next generation of foodies - we're proud to be the place where up and coming talent thrives.
That's why we're working with internationally renowned talent agency Storm Management and global cosmetics brand Rimmel London on a UK-wide campaign to find the next undiscovered creator in fashion and beauty. Camera at the ready!
Launching on 6 September with a Branded Hashtag Challenge, the #DiscoverMe the campaign aims to revolutionise how up and coming talent is discovered in the UK. We'll be running a series of challenges inviting you to get involved by showing off your unique talent and creative flair against different themes, including showcasing your personal fashion, lifestyle and look with an exclusive Rimmel London branded effect!
Entrants will then be selected, judged by industry experts, for a chance to join Storm Management's digital division 'Storm Vision', while also securing a 12 month contract with Rimmel London. This is an opportunity to shake up the industry with a new, fresh vibrant creator, who captures the spirit and diversity of the TikTok.
So if you think you're the next you have a passion for high fashion or want to use your creativity to inspire change, get involved now for your chance to win a life-changing prize package.
Michael Djan, UK Public Figure Partnerships Lead, TikTok said: "Diversity and creativity are at the heart of TikTok, and by using our Branded Hashtag Challenge in the #DiscoverMe campaign, Storm Management and Rimmel London are tapping into TikTok's diverse community of undiscovered talent. This new and exciting way to scout for talent recognises the changing way people interact with brands, seeking out authentic and relatable personalities to aspire towards. We're thrilled to be working with them on this campaign and can't wait to see the UK's leading creators put centre stage in the world of fashion and beauty."
Ian McCarthy, VP Marketing UKI, Rimmel London said: "'Innovation and creativity is always at the heart of Rimmel London and this exciting venture to find undiscovered talent alongside Storm Vision and TikTok is a first within the beauty space. Rimmel London strives to support self expression and the TikTok community leads the way for content creators to inspire consumers and reinforce the relevance of our much-loved and category leading brand. The #discoverme challenge will immerse creatives into the fun world of Rimmel London with an exclusive branded effect allowing creators to showcase how they choose to live the London look!"
Sarah Doukas, Founder and Director of Storm says: "This is the first time that a top management agency has launched a TikTok competition to find the next generation of talent in the digital world. Storm has a 30 year history of discovering and launching the careers of the finest modelling talent, with first class scouting at the forefront of what we do. With the same ethos we launched our digital division "Storm Vision" ahead of the competition eight years ago. As the innovation and creativity in our world has become more integral to the fashion and beauty industry, it is clear that now is the perfect time for us to partner with our friends at Rimmel London again, to discover the UK's next big TikTok talent."
For more information on how to take part, search for #DiscoverMe on TikTok.